CALIVA'S HIGH TIMES CANNABIS CUP WINNER, WEED STRAIN Z-CUBE
If you're a Caliva fan, you're probably already very aware of Z-Cube, one of our High Times winner cannabis strains. This tropical, indica-leaning hybrid contains up to 30% THC and is made by crossing Zkittlez with a [Zkittlez x Eddy Lepp OG] plant, thus the "cubed" reference in its name.
A hearty flower bursting with color, Z-Cube produces large, beautiful green flowers with a lime green hue and vivid orange hairs.
What really delights is Z-Cube's tantalizing smell, with bright notes of sweet grapefruit, berries and rose petals and "a finish of sweet hashish with the perfect amount of OG fuel," says Caliva's Senior Cultivation Director Ryan Brantley.
"The high is amazingly powerful and uplifting — yet relaxing at the same time, making it a perfect representation of a true hybrid effect," Brantley says. "Those fortunate enough to sample flowers of Z-Cube also report strong feelings of creativity, well-being and spiritual/social connectedness."
Don't just take our word for it, though. Our signature Z-Cube took home the award for "Best Hybrid" at this year's High Times Cannabis Cup.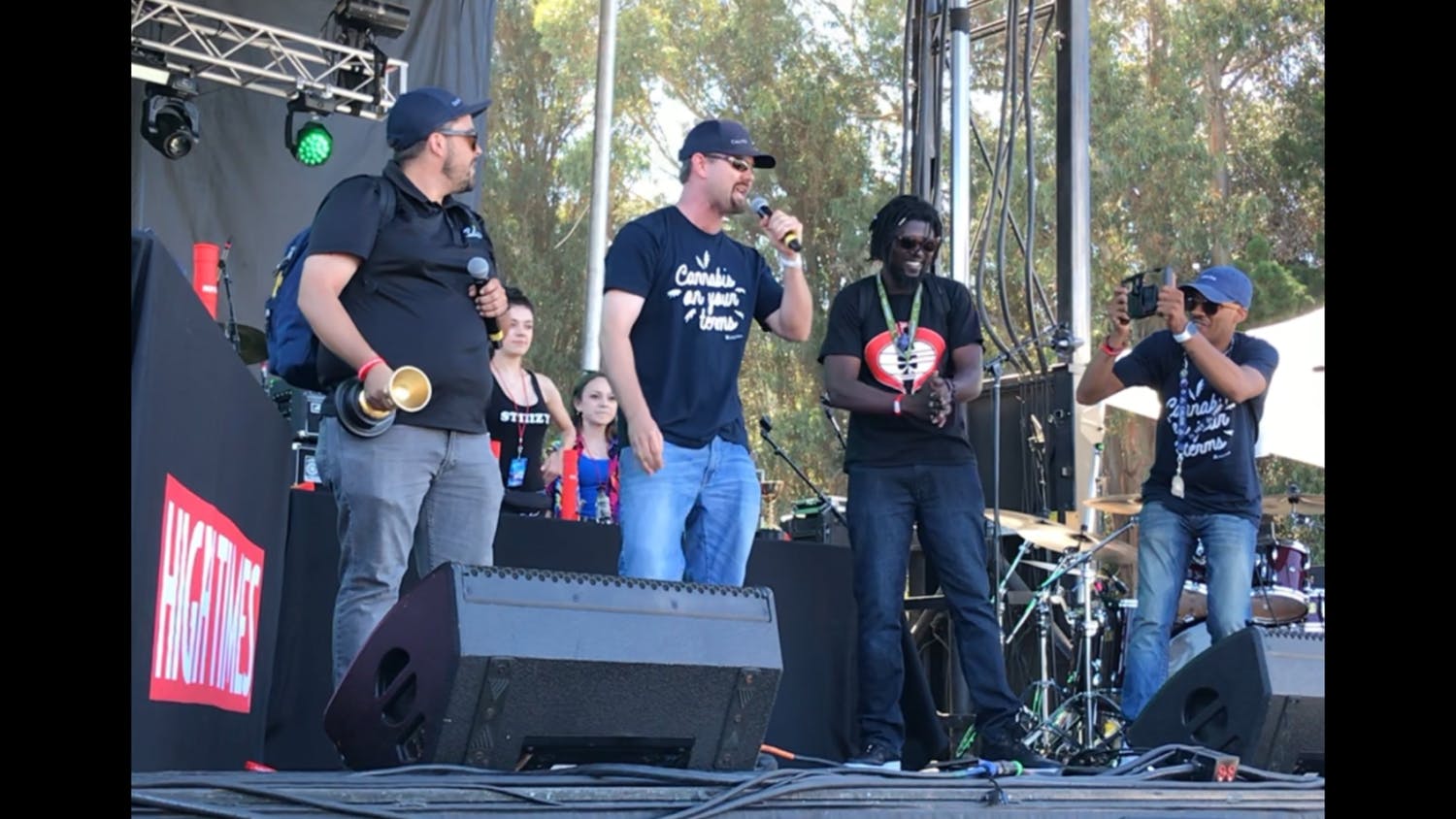 Caliva's cultivation team accepts the award for Best Hybrid Flower at the 2019 High Times Cannabis Cup.
WINNING BEST HYBRID FLOWER AT HIGH TIMES CANNABIS CUP
"The Cannabis Cup is considered the most competitive cannabis competition in the world," Brantley explains. "Past winners include many of the finest selections of cannabis strains in the history of the modern cannabis industry."
Taking home the first place title at The Cannabis Cup for flower is, of course, one of the highest possible honors for cannabis cultivators. Unique strains that take home the gold can drive tremendous excitement for clones and batch releases, keeping discerning customers satisfied and begging for more.
That's a whole lotta love for one cultivar. So how exactly did Z-Cube evolve from a humble little seed into one of the finest hybrid strains in California?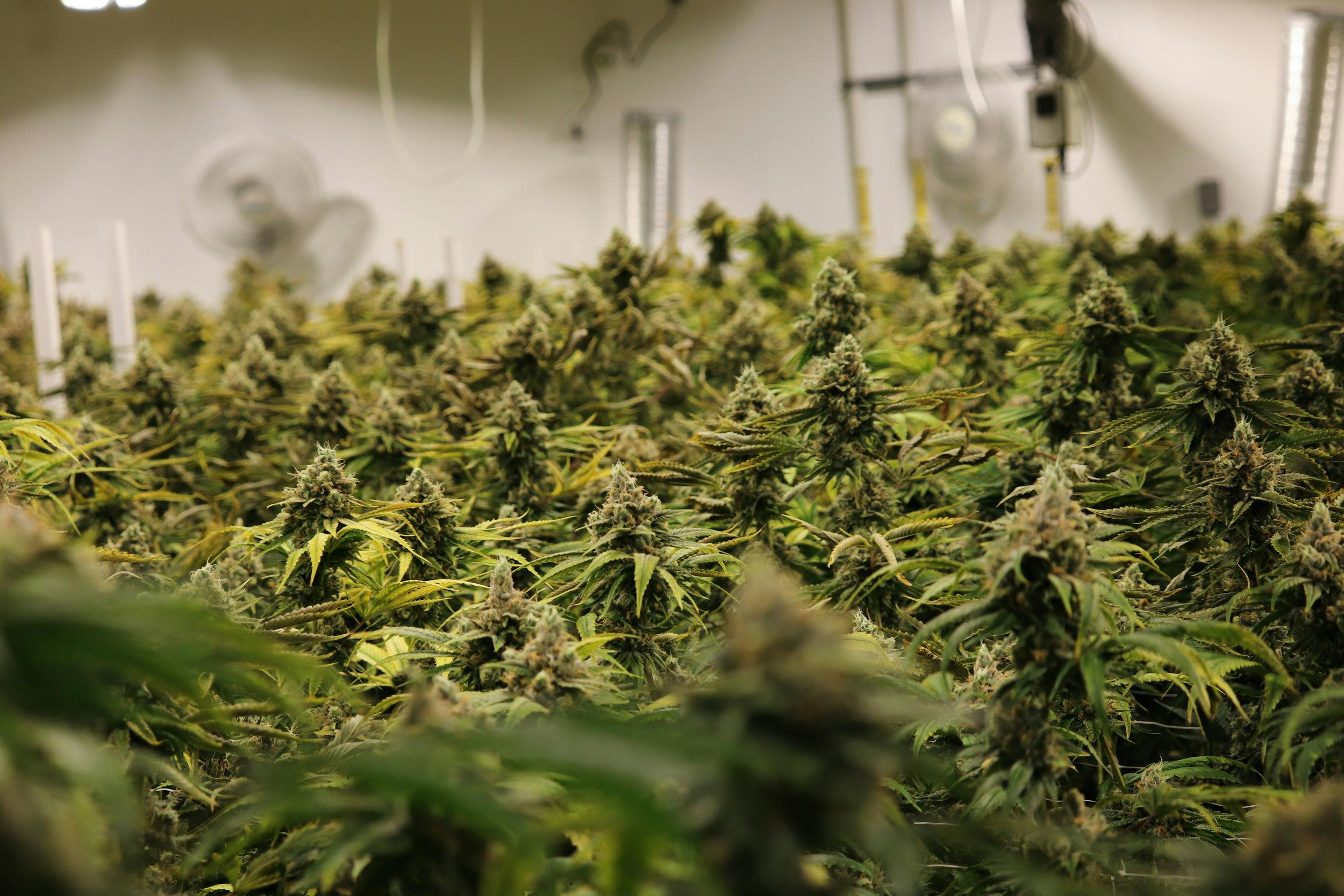 All photos below by Carly Agas
1-YEAR PHENOHUNT: FINDING SOMETHING SPECIAL
Part of what makes Z-Cube so special is the love and devotion that went into every aspect of its cultivation. 
Z-Cube was discovered following an extensive in-house phenohunt in 2018 that analyzed over 40 different cultivars across various phenotypes. 
From considering overall potency to hunting for the best terpene profiles and beyond, every aspect of the 40 plants investigated was carefully selected to yield the best possible phenotype.
"Data collection and anecdotal observations around potency, unique/desirable terpene profile, and plant performance/yield in the grow rooms were the parameters we used to determine the ability of Z-Cube to be one of Caliva's prized "production strains," describes Brantley, who partnered with the Caliva Labs to extensively study Z-Cube.
It took almost a year to ensure that the strain would be a consistently high-grade product for Caliva customers.
It was a labor of love we can't help but look back on and admire. Still, Brantley knew we had something special in Z-Cube right away.
"From the first inhale on the research sample, I experienced the amazing flavor that dances on the tongue. I felt the strong uplifting effect settling in rapidly. From that first toke, it was obvious we had a winner."
— Ryan Brantley, Senior Director of Cultivation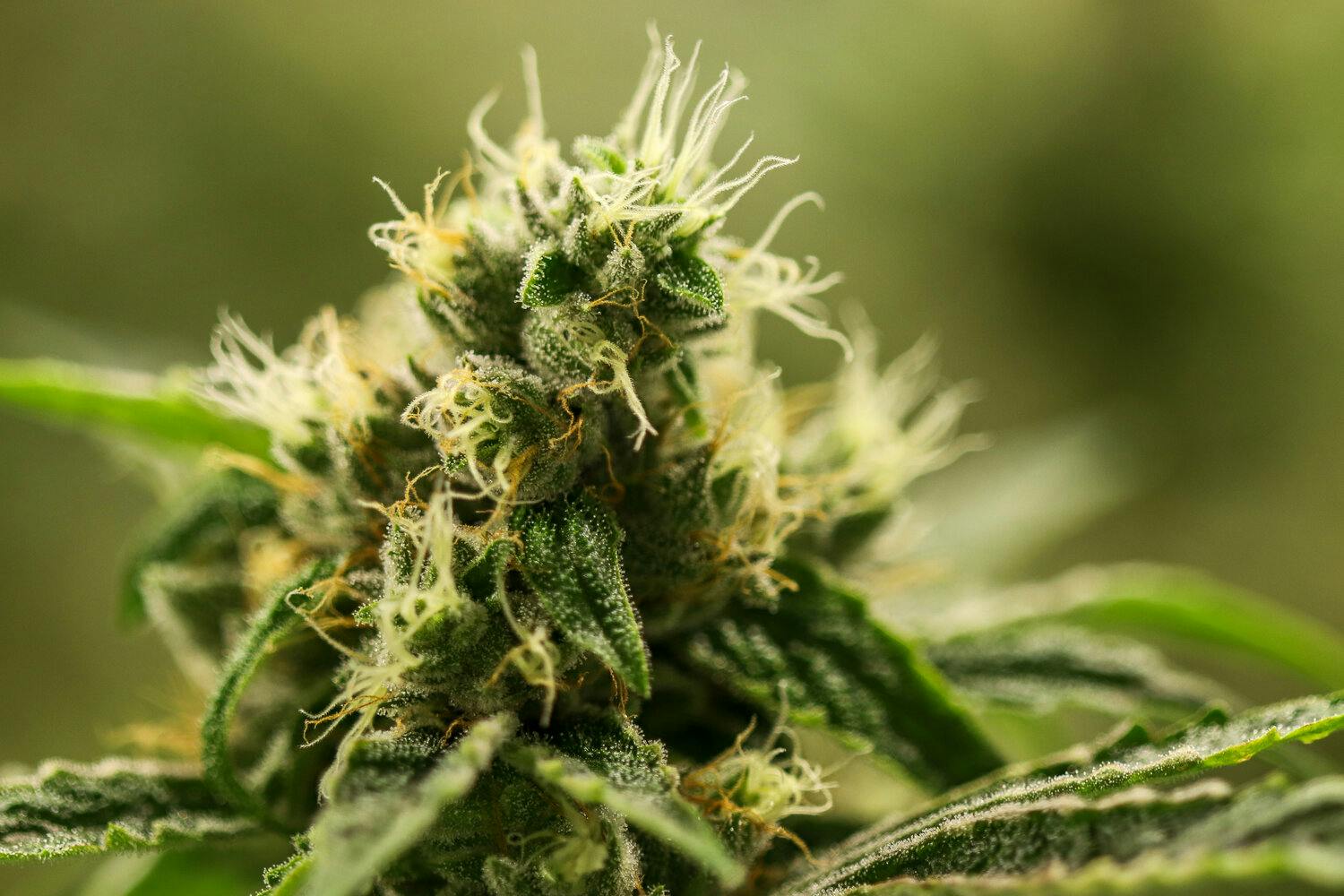 GETTING TO KNOW Z-CUBE: CANNABIS STRAIN INFO
Z-Cube's signature scent is largely reminiscent of it's Zkittlez lineage.
Zkittlez
Zkittlez is an indica-dominant cultivar known for its inviting, tropical aroma. Many users describe the scent as grapefruit fueled with notes of berries and a slight hint of pine on the finish. This, of course, translates into some pretty powerful terpene content: limonene (citrus), pinene (pine) and nerolidol (orange).
The combination of these terpenes yields a flower that's calming without being too sedating, with a cerebral effect that's commonly described as invigorating.
OG Kush
The Eddy Lepp OG parent is an OG Kush cultivar. The scent is earthy with notes of pine and a tropical finish. Like many OG Kush phenotypes the effect is gentle and relaxing on the body, only this time there's a small kick of cerebral euphoria that comes with it, too. 
Z-Cube: The perfect cross
"The OG Kush-type parent is critically important [to Z-Cube] as the original Zkittlez had a very low THC (11-16%) and undesirable visual bag appeal," Brantley explains.
Crossing Zkittlez with Eddy Lepp and back with Zkittlez again yielded a phenotype that was as potent as it was visually striking.
"The Z-Cube solves both of these issues with THC up to 30% and improved visual appearance," says Brantley.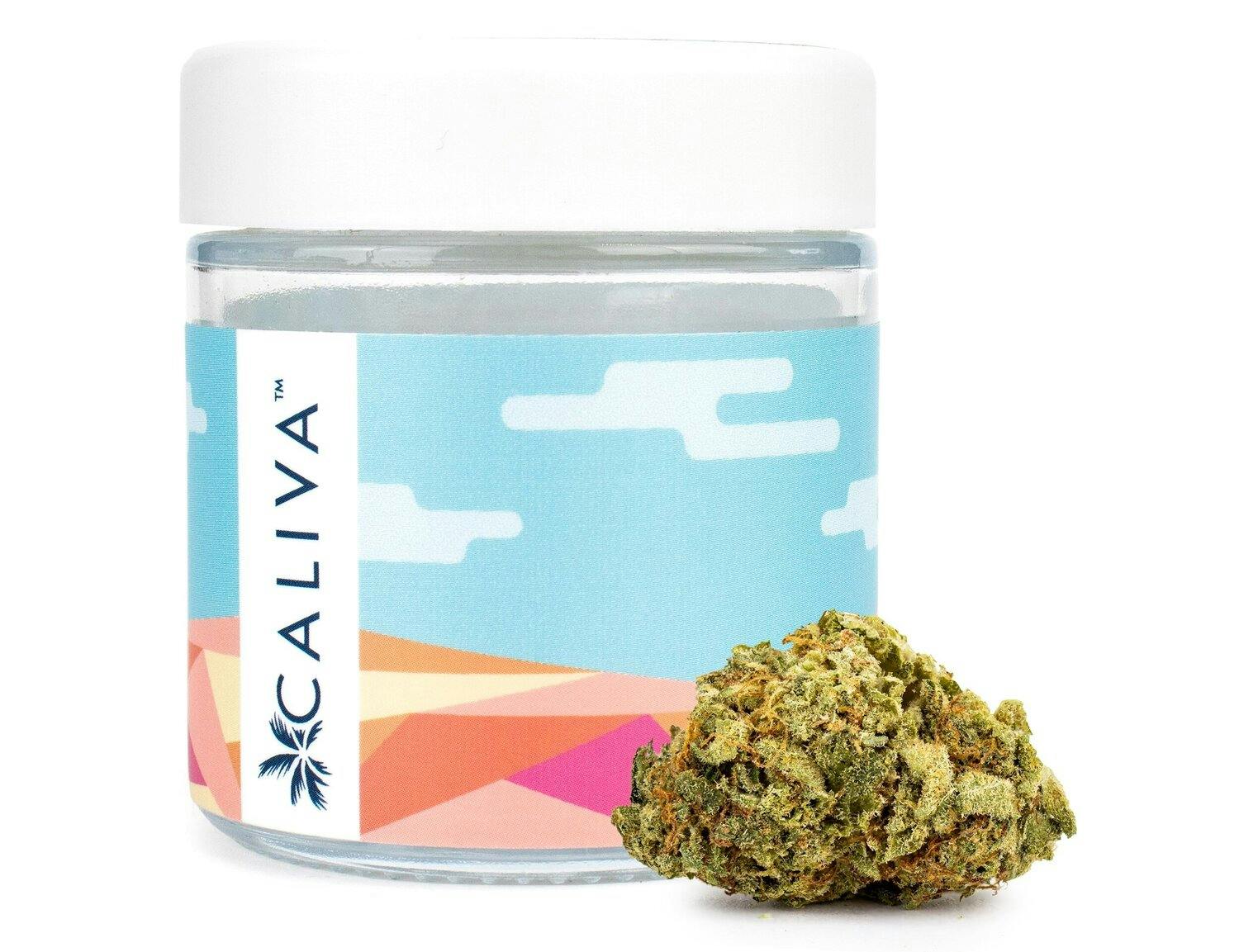 Click to purchase 1g or an eighth of Z-Cube flower.
3 REASONS WHY YOU NEED TO TRY Z-CUBE ASAP
Thinking about getting your hands on some Z-Cube? We like the way you think.
1. For Creativity and the Giggles
Z-Cube is known for a creative, yet clear-headed high. That mix makes it the ultimate cannabis of choice for artistic endeavors like a little puff and painting in the evenings. We highly recommend you invite a friend over for an art project turned laugh-until-you-can't-breathe giggle session.
2. For Energy
Z-Cube inspires you to want to get off the couch and shimmy around! Hitting the trail? This is a strain that'll keep you going no matter how steep the trail may be.
3. For Adventuring
Part of what makes Z-Cube so interesting is the enhanced sensory awareness. Time may appear to be going just a bit slower, or colors may become more vivid. Z-Cube transforms the everyday into a more colorful reality, which is exactly why you should smoke it right before heading out to a concert, theme park or river rafting session. 
Want to try the mighty Z-Cube for yourself? Check out our flower menu today, to place an order for pickup or delivery.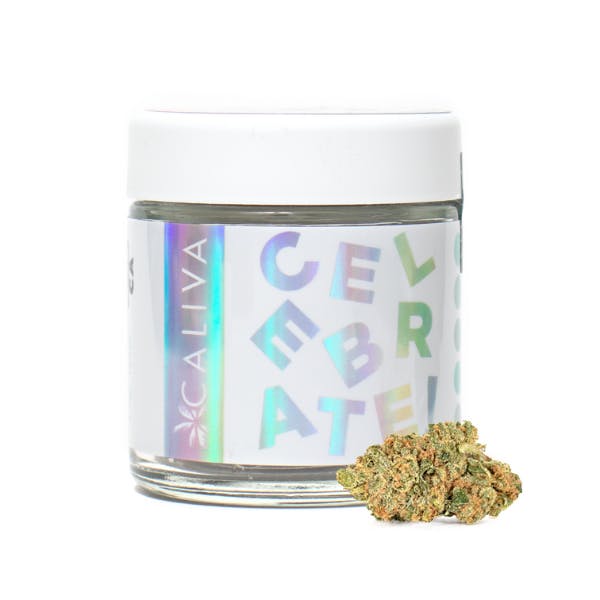 CELEBRATING OUR 5TH ANNIVERSARY
Z Cube felt like the perfect strain to celebrate this Caliva milestone.
Limited Edition Z Cube
July 2020 marks Caliva's 5th year in business, which in cannabis years practically makes us... what? A centenarian in conventional company years? All jokes aside, this struck us as a significant milestone and we caught some feels. It felt like a good reason to take a brief moment to be proud of how far we've come as well as look ahead to where we're going.
In our discussions of how we might celebrate, we knew we wanted to mark the occasion with a limited edition product offering. Something that was equal parts fresh and fun, but also classic and meaningful. Something representative of who we are at our core: a collection of individuals growing and caring for the incredible plants we love to share with you every day. We're here for you from seed to sale, and literally everything in-between. From that lens it became clear. Z Cube was the perfect fit to celebrate our 5th Anniversary.
Our Brand team had fun with this limited run iridescent packaging design that celebrates the lengths our Cultivation team goes through in bringing Z Cube to life. We're proud of this one, and we think you'll enjoy it too.
-Team Caliva