Whitney Beatty, Founder and CEO of Josephine & Billie's, On Launching L.A.'s First Dispensary by and for Women of Color
By Celia Lopez
The rapid growth of the cannabis industry has brought us luxury and curation, but many are simultaneously pushing for the acknowledgement of the complicated and difficult route this journey took. To that end, the Parent Company created the Social Equity Ventures Fund to support, through capital and mentorship, entrepreneurs within communities of color whose overrepresentation within the war on drugs has led to underrepresentation in the legal cannabis market.

Josephine & Billie's, The Parent Company's first recipient of the fund, is one of LA's  first Black-owned cannabis retailers and the perfect reminder that cannabis is not only a consumer item. Cannabis can be a tool to engage with rich experience, a therapeutic asset, and a reflection of community strength that stretches from the micro to the macro level.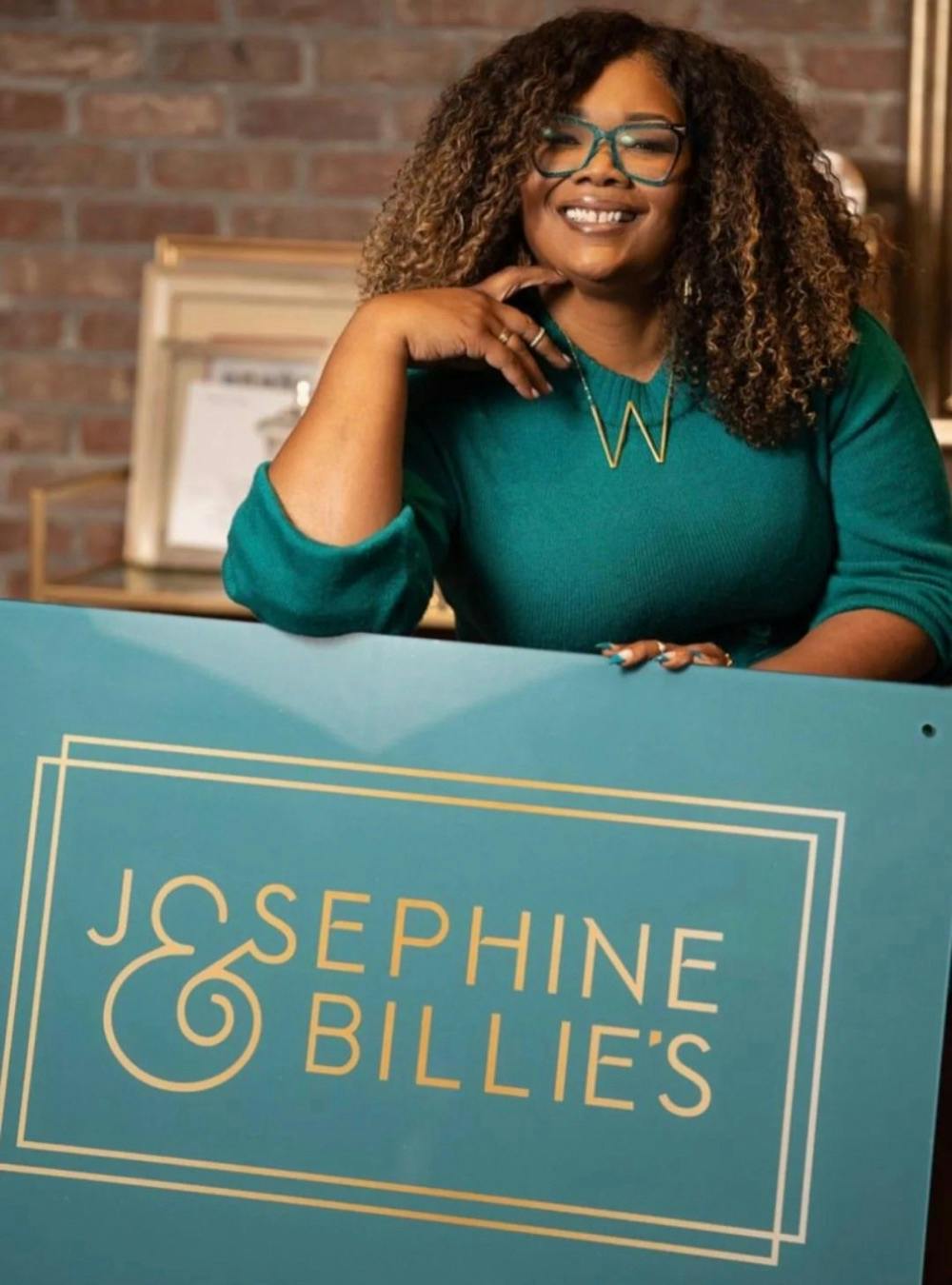 Affirming Evolution

Josephine & Billie's CEO Whitney Beatty is forever-mindful of her own shift from viewing cannabis in a negative light to building a dispensary that celebrates the power it has to educate and connect.

"I grew up in Detroit in the '80s. Nancy Reagan told me to "Say no to drugs." I believed her because I didn't think Nancy would lie to me. And so I didn't have a ton of cannabis experience in my life."

It took a primary care doctor who suggested Beatty use cannabis to alleviate anxiety for her to begin to reconsider the narrative she had been told and, in her words, "to do my research."

She unearthed troves of information about cannabis's evolving role in history: Beatty learned that slaves in America harvested cannabis, a task-centered industry which enabled some to earn enough wages to purchase their own freedom. She learned about cannabis's early role as a pharmaceutical ingredient and she studied its 20th century reputation as a tool for ethnic minorities to engage with pleasure, which many in power opposed.

Race, culture, and cannabis, she discovered, were linked in so many interwoven ways. This was especially so in her hometown of Detroit, where, in the 1980s, a large majority of prisoners were jailed for marijuana-related charges.

As a Black woman suffering from anxiety, cannabis became an active dialogue between history and her own body's needs.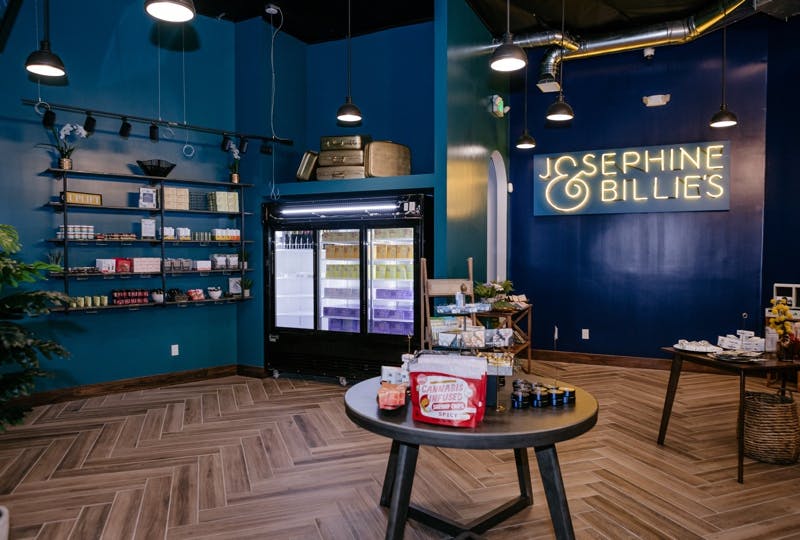 Reclaiming History
Josephine and Billie's, aptly named after Josephine Baker and Billie Holiday, two seminal Black artists who were scorned because of their powerful talents and cannabis consumption, is a dispensary targeted to women of color that smartly and playfully reworks the status quo. 
Directly inspired by the "tea pads" of the Harlem Renaissance, where people of color could escape segregation and Prohibition-era social control while they consumed cannabis alongside "the thought leaders, the writers, the artists, the literary greats, and the jazz singers who all came together in one space," Beatty, along with COO Ebony Andersen, designed Josephine & Billie's to "offer a mix of education and access to communities of color." 
Joephine & Billie's is a far cry from head shops of yesteryear, and Beatty is ever-mindful of the unique ways contemporary Black women may activate this retail-turned-social space. As she says, "the store itself is organized around by terpene profile." Terpenes, the aromatic oils that distinguish strains of cannabis, offer a sensorial way of gauging cannabis preferences.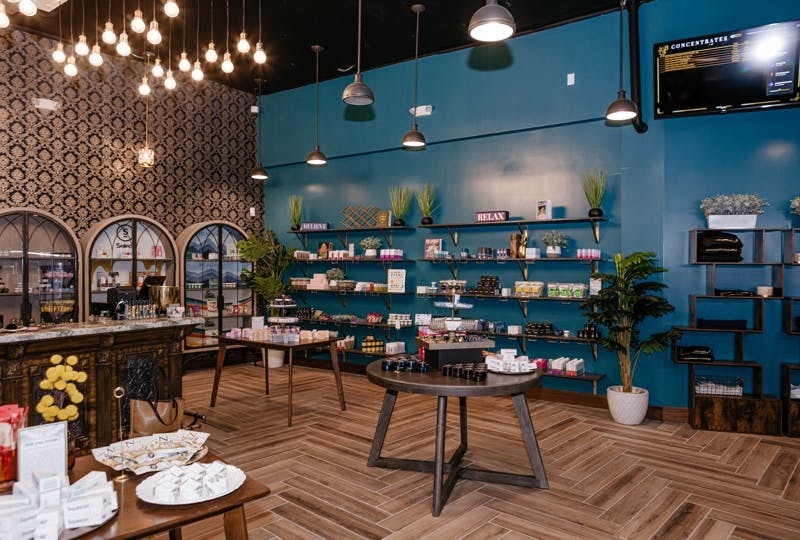 Beatty elaborates,  "Women wanna understand: how's the plant gonna affect me? How's it gonna make me feel? How is it gonna make my life better?" To Beatty, customers are on the road to becoming experts of their own likes and dislikes and she hopes to empower women to feel free to do so without the pressured interactions typically found within a retail setting.
"At Josephine and Billie's, we don't keep our products behind glass. So every product is there on the shelf, you can pick it up, you can hold it in your hand, you can read the packaging."
Beatty's "tea pad" organizing principle invites a sort of luxurious exploration which speaks, as Beatty explains, " to a woman's experience," making it "easier than ever before for [women] to be able to understand and consume cannabis." Committed connoisseurs and cannabis novices alike can participate in community-building workshops, sit down with one of the many educational books lining the shelves of the shop, and peruse products that range from big-name brands to proprietary pre-rolls, carefully chosen in support of people of color within the cannabis industry.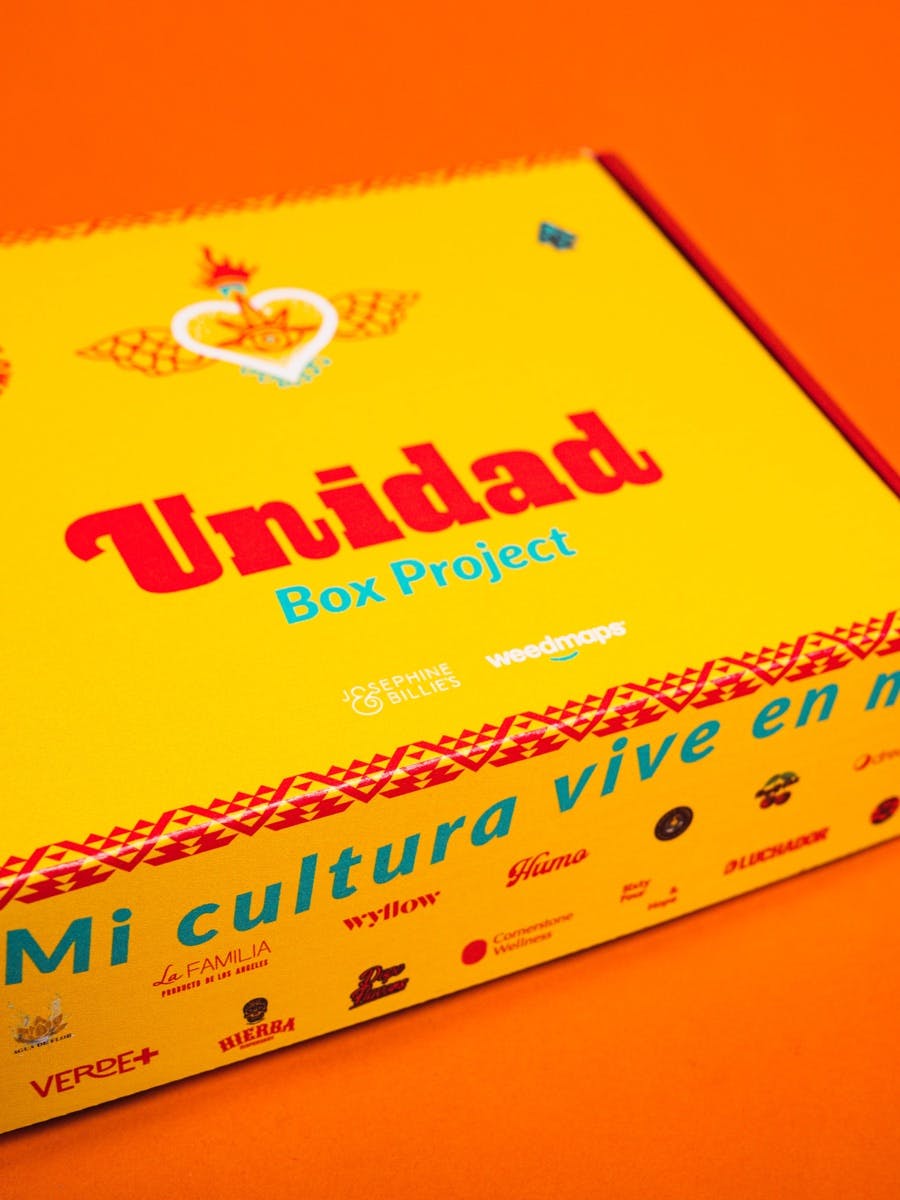 Expanding the Message: Unidad
In honor of Hispanic Heritage Month, the Josephine & Billie's team wished to extend their mission of supporting progressive and culturally-minded business by organizing a time-limited box of affordable products by Latino-owned brands. 
The 'Unidad' (Spanish for unity) boxes will be sold at 8 different dispensaries in Los Angeles and will feature nine incredible items including flower by Humo, Luchador gummies, and a sleep aid by dreamt.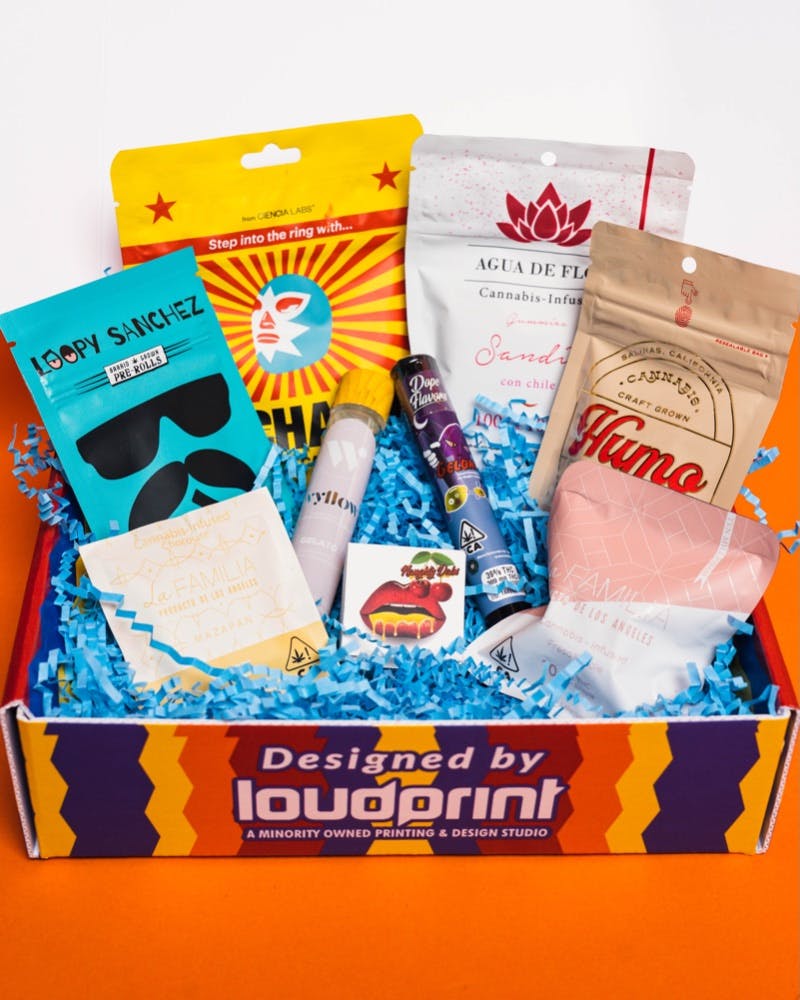 This new project deepens Josephine and Billie's primary mission of uplifting the voices of those who "were completely unheard back before [cannabis] was legal." Beatty notes that, the greater the commitment to this goal of inclusivity, the less exclusive this industry feels. At Josephine & Billie's, the future is open for co-creation, under the auspicious guidance of terpenes, history, and soulful jazz tunes. 
Celia Lopez is a writer and native Southern Californian who currently lives in New York. She misses the sunshine but loves the mood.