7 Best Edibles for a Not-Just-Sugar-High Halloween
By Vincent Mann
Burnt out at your job? Sick of "adulting"? 
Or just longing for a bit of novelty to brighten up that day-to-day without shaking things up too hard? 
Halloween has a magical quality that holds up into adulthood in a way most other holidays don't. As the temperature drops, an undeniable nostalgia settles in that can bring out a playful indulgence in the most jaded grown-ups–whether or not you still have a taste for candy. 
Luckily, there's something we grown-ups do have the upper hand in, and it's a little more exciting than just sugar. Here's a fantastic selection of treats with a kick of trick. You can indulge your inner imp while the spooky season discounts help take more of that edge off.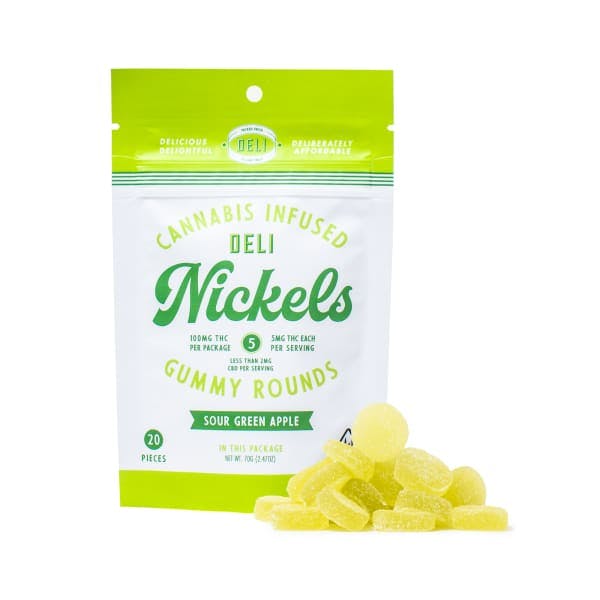 A Nickel for your terror-filled thoughts? Deli edibles bring back memories of the corner shop with both Nickels and Dimes – the Nickels dosed at 5mg THC, and the Dimes at–you guessed it–10 mg each.
These chewy bite-sized rounds come in all flavors, but for this spooky day, we love the Sour Green Apple. You'll pucker, you'll pout, and the alien-green color will bring that extraterrestrial edge for your Stranger Things-themed party.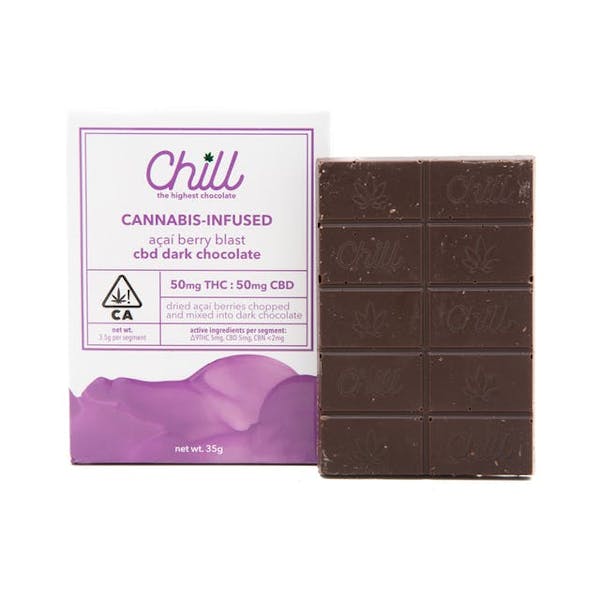 Who doesn't like chocolate, especially when it's infused with CO2 extracted CBD and THC, with each square printed with the command to… Chill? 
Chill chocolate bars come in both 10-serving bars and the 2-square Minis, which are perfect for sharing with a friend. We're big fans of the Acai Berry Blast dark chocolate, which boasts a healthy 1:1 THC:CBD ratio to provide some tension-release while walking through that haunted house your friend invited you to.
You can kick off the witching night in high spirits with PLUS gummies in Uplift. Each delectable cube, coated in crunchy sugar crystals, is infused with 5mg THC and a burst of tangy Tangerine flavor. The elevated high offers enough wiggle room to redose if you feel like getting spookier.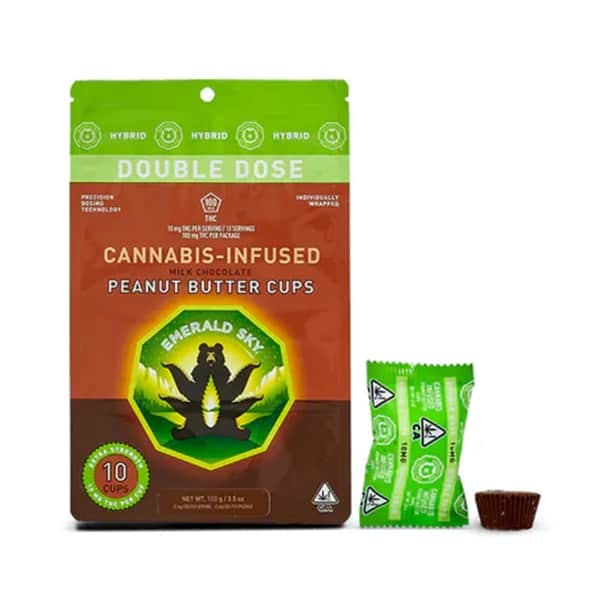 No need to be jealous of the neighborhood kids' pillowcases full of loot. You've got your pick with Emerald Sky edibles, which come in two forms: hard fruit drops (in meyer lemon & peach nectarine) and bite-sized peanut butter cups!
The hybrid peanut butter cups are double-dosed at 10mg of THC each, offering a deliciously harder-hitting option, perfect for turning off the lights and curling up at home with horror movie classics all night.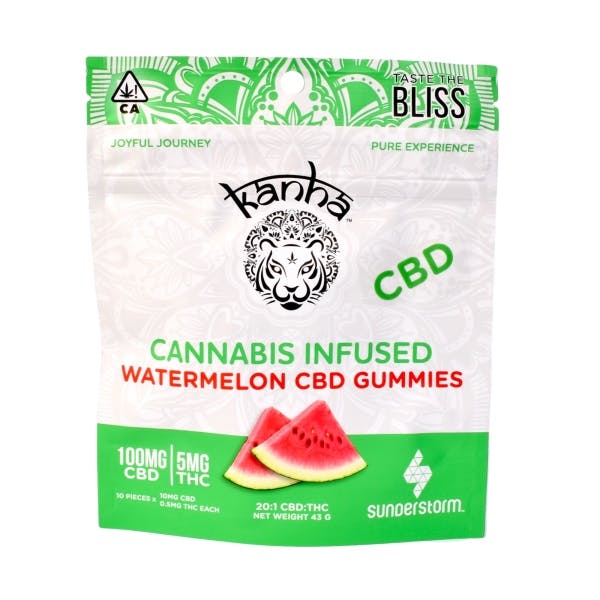 We all know Halloween can be stimulating enough on its own, and as much as we relish a psychedelic high, sometimes it's the relaxing effects we need. You can turn to Kanha for a range of options featuring premium CO2-extracted cannabis at all doses and ratios. 
Stressed out in a crowd? Eat one of these and enjoy the parade in peace. Kanha's Watermelon 20:1 CBD:THC ratio gummies offer a juicy way to whet your appetite for the supernatural.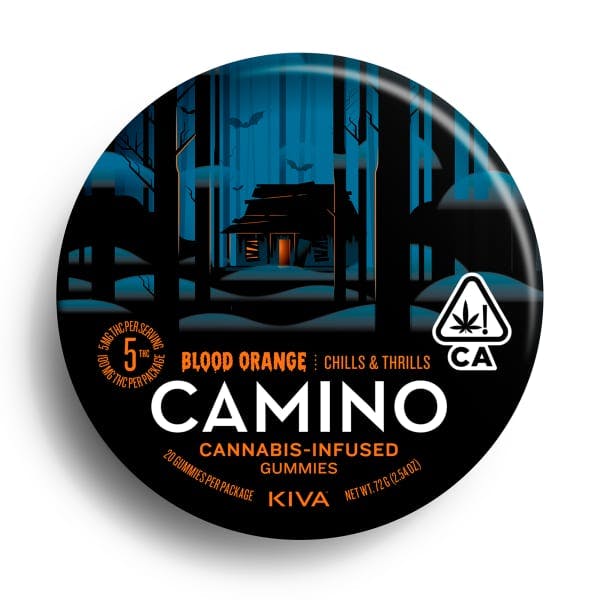 KIVA's got range on lock with their famously precision-dosed edibles, ranging from Terra chocolates to Camino gummies. From the KIVA Camino Chills & Thrills collection, we especially love the Blood Orange (get it?) flavor, which is truly spook-tacular.
Each Halloween-themed tin contains 20 gummies infused with exactly 5mg THC. With these chewy morsels in tow, you can jumpstart your creativity for pumpkin carving without going full-on pumpkin spice.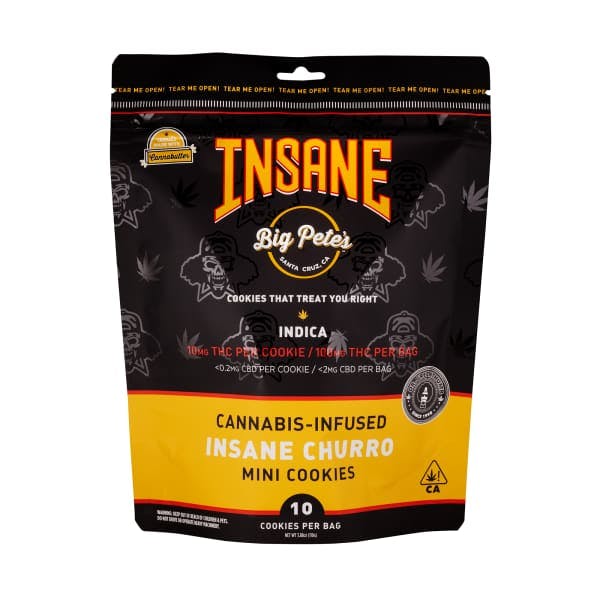 Last but not least, in a sea of ghoulish gummies, we present you with Big Pete's cookies full of warm, fall spices to help strap you into your straitjacket for the evening. Each delicious mini churro cookie comes with 10mg of THC to get you into character.
Vincent Mannis a writer, artist, and musician based in the Tri-State with a lifelong appreciation for herbs and herb.