CANNABIS STRAIN SPOTLIGHT: HURKLE
For every time you've heard  "not your father's weed" - it's no secret that cannabis potency has increased significantly in the last 40 years - we've got a strain here that might just take you back to those good ol' days: Caliva Collection Hurkle.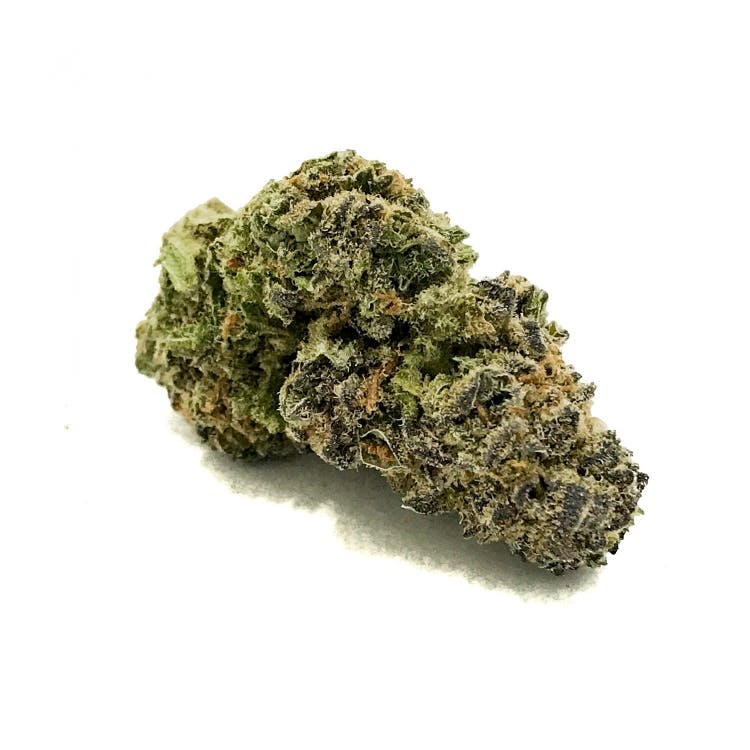 With a THC to CBD ratio just under 1:1, Hurkle is a low-THC, high-CBD strain that's akin to a session beer. If you're planning to get ripped, this one's not for you - try Alien OG - but if you're looking for relaxation, anxiety/pain relief or just enough of a buzz to take the edge off, look no further.
WHY SHOULD I SMOKE HURKLE?
Glad you asked. Our cultivation staff chose Hurkle primarily for its high CBD content and potential medicinal applications.* We also love the look and smell of this strain. Scents of berries and earth radiate from buds that range in color from bright green to dark purple - so don't be surprised to open your eighth and see nuggets that look completely different!
Due to its low-THC, high-CBD content, Hurkle works well in a variety of scenarios:
Pain relief: CBD is increasingly known for its analgesic properties. Feeling a little achy? Try packing up a pipe of Hurkle.
New to cannabis: Our Hurkle clocks in around 5-6% THC (check the sticker on the package for the exact content), perfect for people who want to dip their toe into the beautiful green lagoon of cannabis.
High anxiety: Studies have shown that CBD can help relieve anxiety. It can also be used to counter the effects of "greening out" - when you get too high - by easing the associated paranoia.
Wake and bake: Well, not quite bake; more like, face the day. Set the tone for your day ahead with a Hurkle session (it pairs well with coffee!). A few puffs will help ease anxiety and leave you largely clear-headed for whatever your day brings.
Smoke break: Whether you've been studying for hours or toiling away in your cubicle, a quick puff or two of Hurkle, will have you chilled out and ready to work in no time.
Microdosing: The low THC content is perfect for keeping yourself level and medicated throughout the day.
Lowering tolerance: Want to lower your THC tolerance but can't or don't want to quit smoking entirely for medical reasons? Microdosing can help lower tolerance, and Hurkle works well for microdosing!
Preparing for bed: Relax and get comfy with some Hurkle. Rid yourself of stress while still being present and ready to finish that book you cracked last week.