STRAIN SPOTLIGHT: BLACK JACK
WAY MORE FUN THAN ANY CARD GAME
Grind up some Caliva Collection Black Jack and the air around you will fill with rich scents of pine, earth, and sweet citrus. Electric green buds, bright orange hairs, resinous trichromes bursting with THC, and flavorful terpenes - there's so much to love about this homegrown sativa. A cross of longtime favorites Jack Herer and Black Domina, our Black Jack offers the best of its parent strains.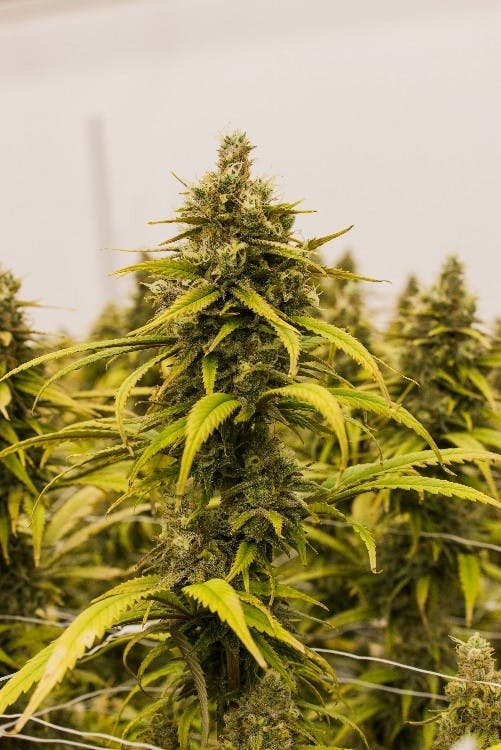 The popularity of Jack Herer, a heady sativa named after a marijuana legend, led our cultivation team to look for that next great "Jack" strain. After a few test runs, they chose the sativa version of Black Jack, one that retains the calming effects of Black Domina but still tips the scales toward more active or outdoor pursuits. Designed for both daytime and nighttime use, this strain will leave you relaxed in body but sharp in mind - euphoric, but not cloudy; at ease, yet focused.  
Looking to prepare yourself for the day and whatever it brings? Pair your morning coffee with a little Black Jack.
Don't quite have the motivation for your daily jog? Let Black Jack give you the push you need to lace up your shoes and head out the door.
List of errands or chores staring you in the face? You need a sativa to help you get things done.
Need to relieve stress from a long day without being down for the count on the couch? Melt your tension with Black Jack.
Desperate to finally break your best friends' obnoxiously long Pictionary winning streak? Enhance your creativity with a few puffs of Black Jack.
Getting ready for a night on the town? Make Black Jack an essential part of your pregame routine.
Wife and kids out of town and the Playstation is all yours for the weekend? Grind all night with a pizza and an eighth of Black Jack.
This strain's versatility truly shines in its ability to shape whatever experience you desire: inside, outside, day, or night. However, newer or infrequent smokers take note: Caliva's Black Jack hovers around 17% THC, so once again, you'll want to take it slow with this strain at first. 
Ready to experience Black Jack for yourself? Visit our live menu and place an order for pickup or delivery.
Want more stories like this delivered right to your inbox along with exclusive discounts and access to Caliva events? Sign up now! (we promise we won't blow up your inbox)