Space To Dream: Black Cannabis Journalists Share Their Stories
Two Black Cannabis Journalists Share How Cannabis Offers Them Clarity and Peace In Times of Chaos
By: Kaisha-Dyan McMillan
Most of us had barely cleared away the confetti from New Year's when just weeks into 2020, humanity was thrust into an existential nightmare. A pandemic – as invisible, contagious, and terrifying as anything Jordan Peele could ever imagine – started ravaging the country and the world, leaving death in its wake and forcing us to hinge our survival on wearing masks, washing our hands, and keeping our distance. Then months after the dawn of one pandemic came another: a racial uprising sparked by the senseless, endless killings of African-Americans by those meant to serve and protect, and others hellbent to remain stewards of anti-blackness. Under the backdrop of a crumbling economy, unrelenting wildfires and a divisive election year erupts a global movement to protect Black lives, inspiring the leader of the free world to invoke military action while continuing to spray gasoline on the flames of white supremacy.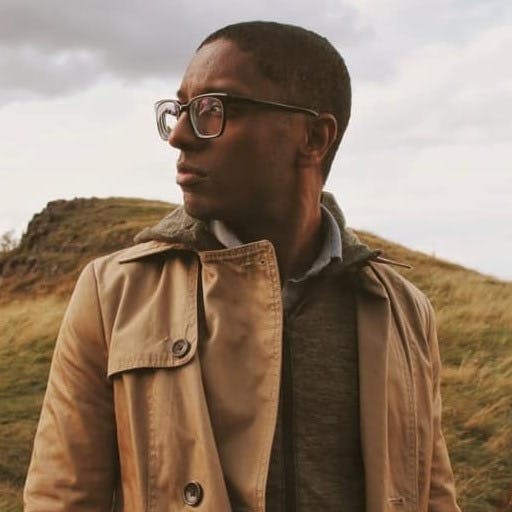 When asked how he's doing, Tauhid Chappell sums everything up perfectly. 
"No one trains you on how to operate in a global pandemic. Some people are more experienced at this and trained for this than I am, but as far as I know, not everybody is trained in how to handle a global uprising over Black lives," he says. 
For the journalist who also serves as a Project Manager for Free Press and sits on the board of the Philadelphia Association of Black Journalists, 2020 has meant having to make several shifts – including learning how to survive a pandemic as a Black man with an autoimmune deficiency disorder. But though the circumstances may be unprecedented, changing course is nothing new for 30-year-old Tauhid, who spent four years building a career in TV and news that included positions with The Washington Post and most recently, the Philadelphia Inquirer. While working his first television job in Arizona, Tauhid learned about the state's medical marijuana program, became a patient, and began embarking on an educational journey that would take his career on an entirely new trajectory. 
"I knew that as a patient I had access to the plant that was able to provide therapy, positivity, and wellness, and some benefits to my condition. But I didn't understand the historical aspects of it," Tauhid admits. In 2016, he attended a journalism conference in Colorado where guest speaker Ricardo Baca – then the editor of The Cannabist - had a lot to say about the state of cannabis journalism.  
"He talked about how Colorado and The Denver Post had covered cannabis legalization, and why we need more journalists and journalists of color to actually be covering these issues," Tauhid says. "I started to read about the intersection of media and cannabis prohibition. That's when I started to really see the hypocrisy of the war on drugs, the complete fabrication that was generated by government officials, medical professionals, all these racist institutions that align themselves to suppress and incarcerate Black and Brown patients and poor community members. The media literally played to these fears, intentionally misinformed the public, did not fact check, did not even think about how to adequately cover this issue. 
"It really lit a fire under me," he says. 
After returning to his home state of Pennsylvania, Tauhid tried leveraging his role in traditional media to introduce more cannabis content. But despite the state's existing medical cannabis program and legalization expanding across the country, he was routinely shot down by uninformed editors who saw cannabis as a "niche" subject. So Tauhid pivoted. 
"I went off and did my own thing," he says. "I thankfully became part of the Philadelphia Association of Black Journalists, which is the first and oldest association of Black journalists in the country." He says the focus of the nonprofit is to, "empower Black community members, media, entrepreneurs, and journalists inside and outside of the industry to...talk about the successes and solutions from our communities and making sure that our truths, our values are accurately and adequately afflicted in local and national media."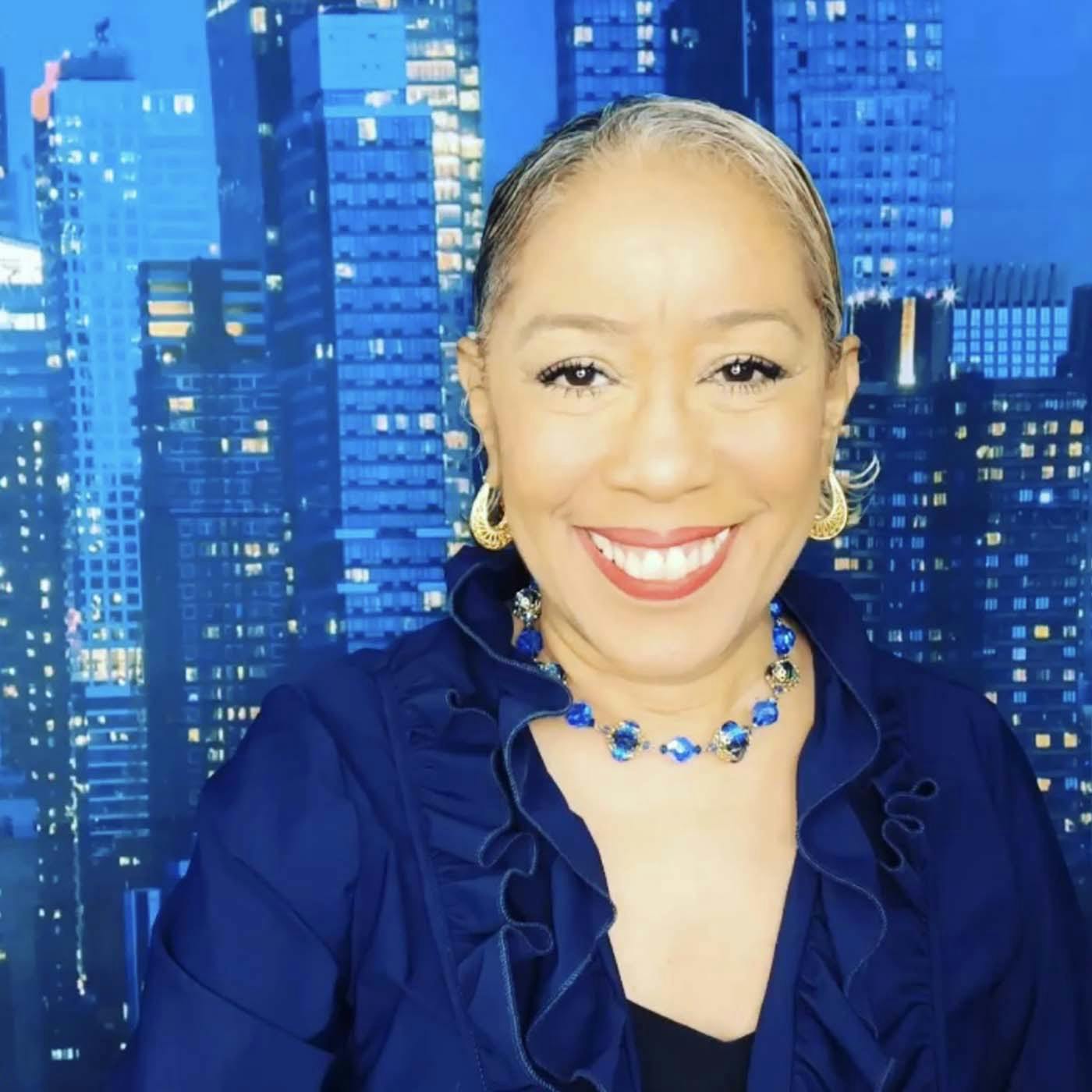 For Carol Angela Davis, creating a platform for herself has always been the name of the game. A veteran news journalist whose career includes roles as a writer, producer and reporter with WGN Chicago and writing for NBC News Radio, Carol also spent more than a year as Associate Director of Communications & Marketing/Community Strategist for Medical Marijuana with Florida A&M University (FAMU), where she spearheaded cannabis education efforts in communities throughout the state.
"It's important for people to know what's going on in different states because it's not nationally regulated, so every state is doing something different," she says. "And it's a burgeoning industry, and I just think that there needs to be somebody out there with some entity out there that's keeping people informed."
Credited as one of the first people to broadcast television on the internet (she started video blogging in 2000) Carol recalls the reaction she received after first approaching WGN's engineers about putting television on the web.
"They said, 'That will never happen,' she says. 
Carol kept it moving, and in 2002 she relocated to Los Angeles where she was able to realize her vision more fully. By 2006 she was producing her own daily news show on YouTube, which had launched just the year before. But while in LA, Carol discovered something else.
"There were a lot of people who were using cannabis because they couldn't sleep, they had cancer and they needed to eat. So I started to look at cannabis differently," she says. Inspired by her own education, Carol began to incorporate cannabis into her programming.
"I did two shows: I did a regular news show, and then I did a cannabis news show, so I was doing cannabis on two fronts," she explains. "Number one, I was doing it through the university to educate the residents of Florida. And number two, I was doing it on several platforms to educate everybody who wanted to know more about cannabis."
Carol now broadcasts her weekly half hour news show via The Impact Network, DE-TV, The Wynn Network and on Instagram with a focus on deep diving into topics that traditional outlets barely touch upon or ignore altogether – from cannabis to climate change to the Black Lives Matter movement.  "Back in the day, there'd be like seven stories and they would only put those seven stories on. You say something like, 'Well, what about so-and-so?', and they'd be like, 'No, ABC didn't put it on, we can't put it on,' she says. "And then for black people, if it wasn't negative, they weren't going to run it anyway. So I just got tired of that and that's my activism, my ministry, my purpose, my voice, whatever it is. That's what the Lord put me here to do I believe so I'm just going to do it."
Tauhid is on a similar mission, explaining that it's important to recognize that the media has always had its gaze planted firmly on white issues and white communities. "And not just cannabis - in medicine, in housing, in agriculture, and all facets of American society," he says. "So I've been on this campaign ever since then to really focus on journalists and media, and say, 'If you're going to cover cannabis, you need to be intentional about it'".  
At the time of this conversation, he had recently organized and successfully held the CannAtlantic conference – the nation's first to focus specifically on the mid-Atlantic region of the country – in a virtual format after navigating months of logistics and his own health issues. Along the way, cannabis strains high in pinene and caryophyllene have been great for everything from daydreaming to brainstorming, which is why Tauhid doesn't take access for granted. 
"There's a divide in the people who have that space to dream and think about it, and those who don't even have a chance to sit and really enjoy the experience," he says. "Everyone should be in a place where they can get seven, eight hours of sleep, where they can have a weekend off, where they can have childcare services, where they can have health insurance, where they can get an affordable wage. Everyone should have that and we don't have that, and we've never had it. And so for me to be able to consume cannabis and enjoy it, I want that experience for everybody." 
---
About the journalists featured in this article:
Tauhid Chappell
An eight-year veteran of the media industry, and A resume that includes stints at the Washington Post and Philadelphia Inquirer, Tauhid is also an executive board member and parliamentarian of the Philadelphia Association of Black Journalists,oldest association of Black journalists in the country (the chapter responsible for founding the National Association of Black Journalists.) Through PABJ, he launched two cannabis conferences, the Color of Cannabis and the CannAtlantic Conference, both which focused on media, equity and policy in the cannabis space.
Carol Angela Davis
Carol Angela Davis, JD, is a creative and business innovator with a wide ranging career in communications, education, marketing, community engagement and as an entrepreneur. Her groundbreaking breaking business models, creative concepts and ability to strategize and execute cemented her position as a pioneer in technology, media and marketing skillsets; she currently utilizes them in  higher education in both teaching and administration. In addition to her administrative duties, Carol is the architect of the communications and marketing strategy to inform and educate Florida's diverse minority communities about medical marijuana and the impact of the unlawful use of marijuana - in 4 languages. The tools that she uses include social media, video, television, print, collateral materials, in person events, podcasts, radio programming, blogs and earned media.
Carol has the distinction of being one of the first online video bloggers in the U.S. (August 2000). Her Los Angeles based enterprise created an online platform supporting the global distribution of television and film content for hundreds of independent content providers, including celebrities. She created the ¡MPACT-Ed! (TM) – Impactful, Measurable, Personal and Collaborative Teaching for Engaging Education– designed to engage students and teach pedagogy through multi-disciplinary life-changing real world active learning experiences; including reality television content and experiences as journalists at the 2012 and 2016 national political conventions.
A former Writer, Producer and Reporter for Chicago's WGN- TV News and owner of proprietary online daily news programs: Its About Finance, The Justice System and Vote Across America; Carol was among the first to generate revenue on the web using video based content. She has interviewed hundreds of CEO's from the floors of the national financial exchanges. Separately, she managed national and global media for Los Angeles criminal defense attorney Mark Geragos during the second trial of pop star Michael Jackson, who was acquitted of all charges.
She was the creator and Co-Principal Investigator of High Point University's Democracy USA/American Dream Project, funded by a Think BIG! award, the university's most prestigious grant. At Hampton University she was the recipient of the Teaching Excellence Award from the Office of the Provost.