ALL THE REASONS HIGH SEX IS THE BEST ACCORDING TO SCIENCE
Scientific studies and plenty of anecdotal stories confirm we're not imagining it — cannabis and sex are quite the combo.
Curious about what it's like to get high and get it on? For a deeper understanding of how cannabis might help with your sex life, we cover advice for bringing cannabis into the bedroom and the best products for high sex.
CANNABIS CONSUMERS HAVE MORE SEX
A 2017 Stanford University study shows that cannabis consumers have 20% more sex than non-users. Yes, analyzing survey responses from more than 51,000 American adults between the ages of 25 and 45 of all races and demographics — including married and unmarried people — consistently showed the same result. As recreational legalization progresses through the U.S., it's likely that even greater numbers will start to recognize the joys of having sex while high.  
PEOPLE REPORT STONED SEX IS BETTER
Besides frequency, many people find that cannabis enhances the pleasure of their sexual experiences. A study published this year in the Journal of Sexual Medicine found that 68.5% of those who are having sex while high describe their experience as more pleasurable, while 60.6% enjoy a boosted libido and 52.8% find their orgasms more powerful.
There are a few likely reasons cannabis can lead to better sex.
1. Heightened sensations: Cannabis helps shift your perspective from practical matters to the realm of sensation. Food tastes better, a gorgeous sunset will have you in visual rhapsody, and — yes, pleasurable touch from massage to cuddling to sex can feel more vivid and stimulating. 
2. More focus on the moment: For many people who consume, getting a little high before sex helps them feel more present in the moment and in tune with what their body wants.
"It takes my mind off my to-do list and puts it on my to-do list," says Gina.
Sherri, an enthusiastic combiner of cannabis and sex tells us,
"It feels like I've gained a whole new set of nerve endings. I can feel sensations more deeply, or in new ways, and feel sensations I've never felt before!" 
3. Increased arousal and ability to orgasm: Cannabis also helps Sherri climax easier and even expands her erogenous zones to places she doesn't normally associate with orgasmic touch. This is likely because of the effects THC has on the cannabinoid receptors in the skin and the nerve pathways.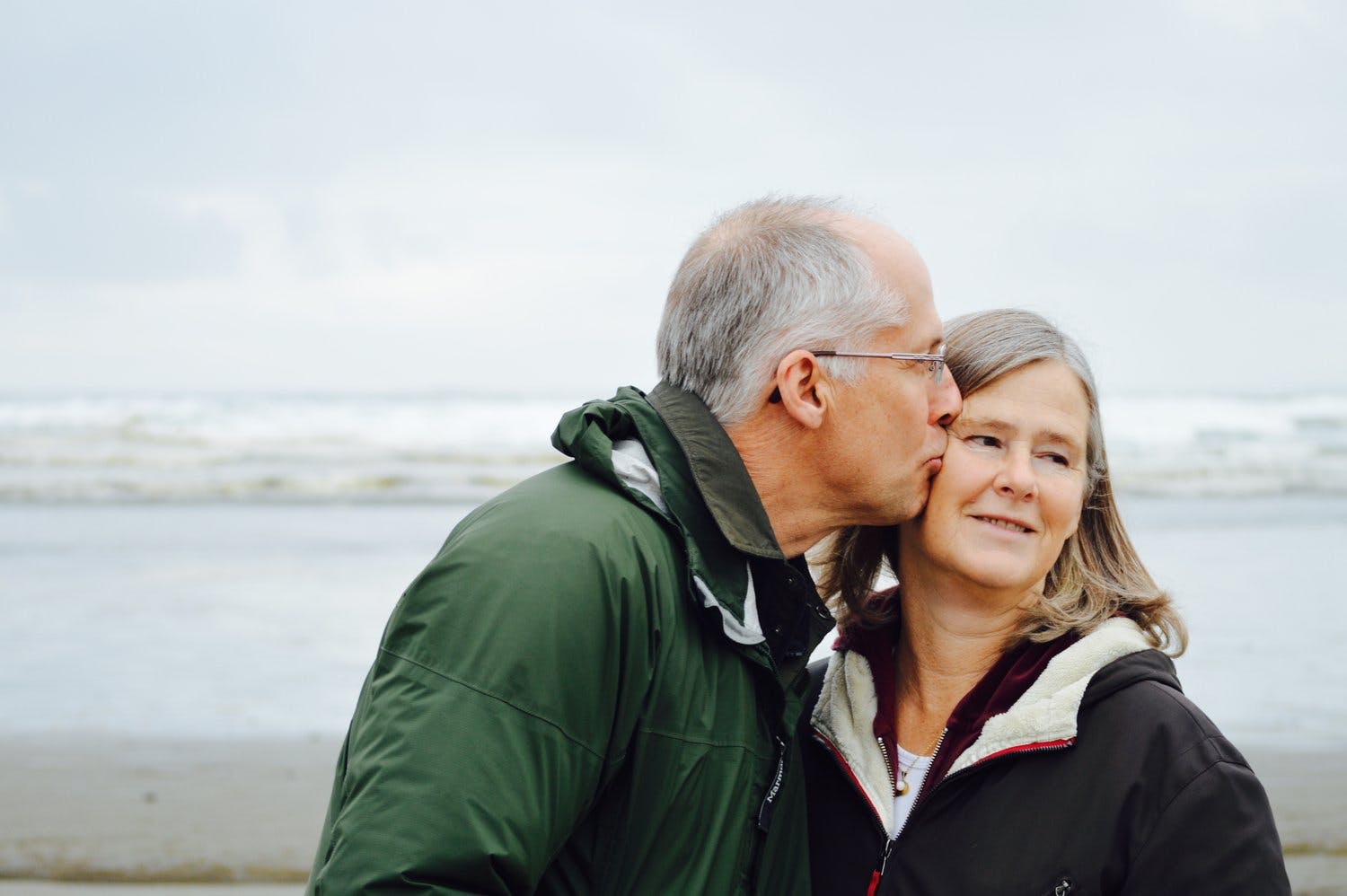 Research from 2017 suggests that 2-AG, an endocannabinoid, is released in humans after orgasm. From that and other studies, we can hypothesize that these compounds may be involved in normal sexual responses and that elevated levels could contribute to a more satisfying experience.
Cannabis is also a known vasodilator. That means it opens blood vessels and increases blood flow — all good things for enhancing arousal and orgasm.
THE BEST CANNABIS PRODUCTS FOR HIGH SEX (+ NON-PSYCHOACTIVE OPTIONS)
Edibles and tinctures tend to have the kind of full-body effect that can lead to great sex, but according to our Caliva budtenders, a little goes a long way. If you're new, stick to microdosing — 5 mg of THC is a good place to start. Or if you're experienced, consume enough to get your groove on without melting into a puddle of mellow.
EDIBLES AND TINCTURES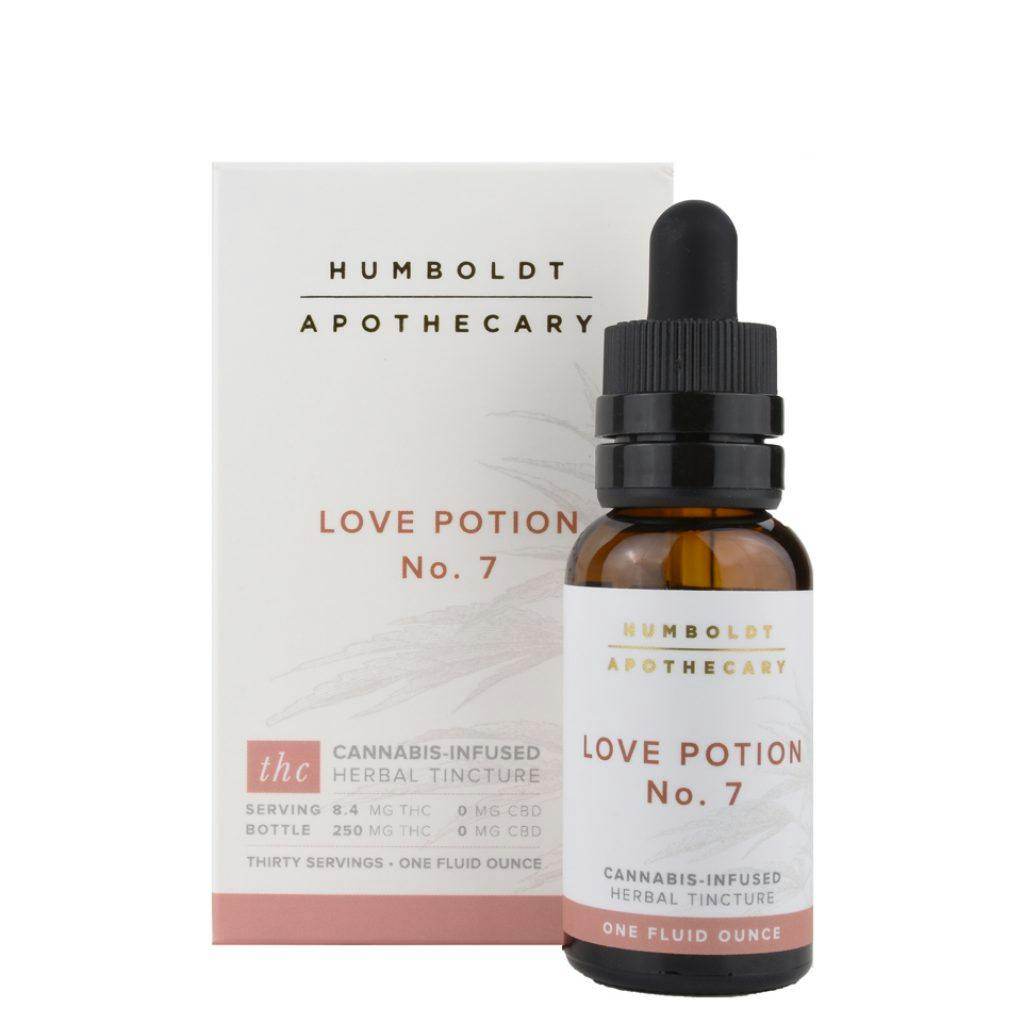 This tincture helps you get in the right mood when taken under the tongue. If you aren't looking to feel high, it can also be used externally to enhance pleasure without the psychoactive effects.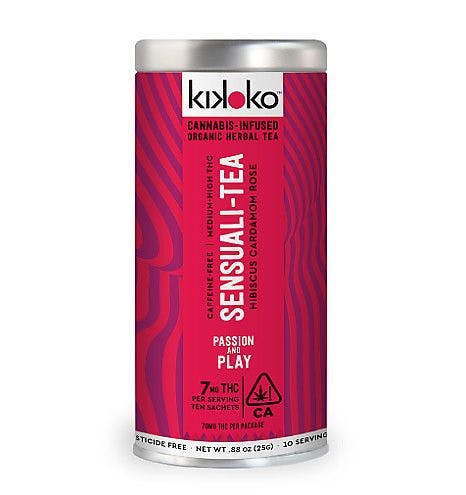 Each sachet in this 10-pack contains seven grams of THC and a tasty blend of aromatic herbs like hibiscus, rose petals, orange peel, and clove. "This tea," said Caliva's Education Supervisor, Murphy Adams, "makes me feel like cuddling." 
LUBES AND MASSAGE OILS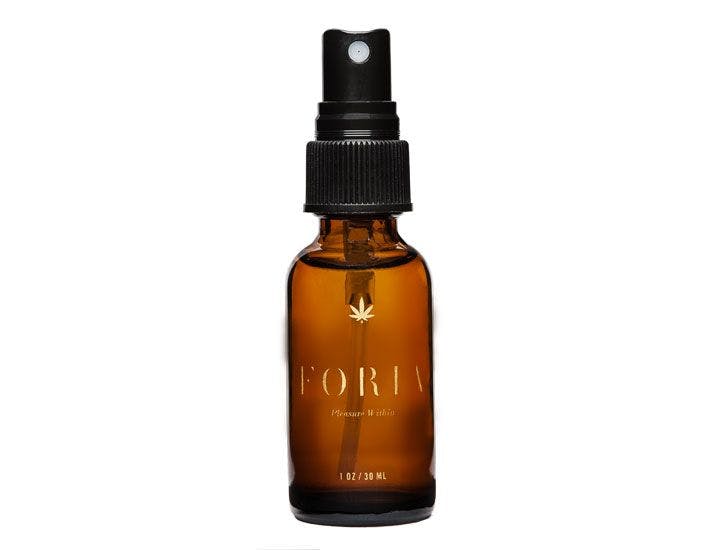 Formulated specifically to boost women's pleasure, Foria Pleasure Lube is a spray-on product that both relaxes the vagina and increases blood flow to the area, which in turn heightens sensation and arousal while decreasing dryness. Since better circulation = easier and better orgasms, it's a natural choice. Take note that Foria lube is not compatible with latex condoms. It's also non-psychoactive.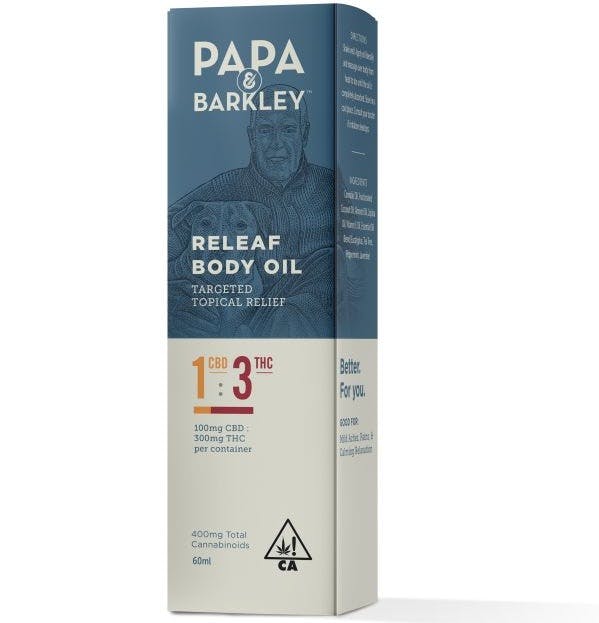 Featuring a 1:3 ratio of CBD to THC and an infusion of eucalyptus, tea tree, peppermint and lavender, it's perfect for the kind of massage that segues to sensuous foreplay. 
FLOWER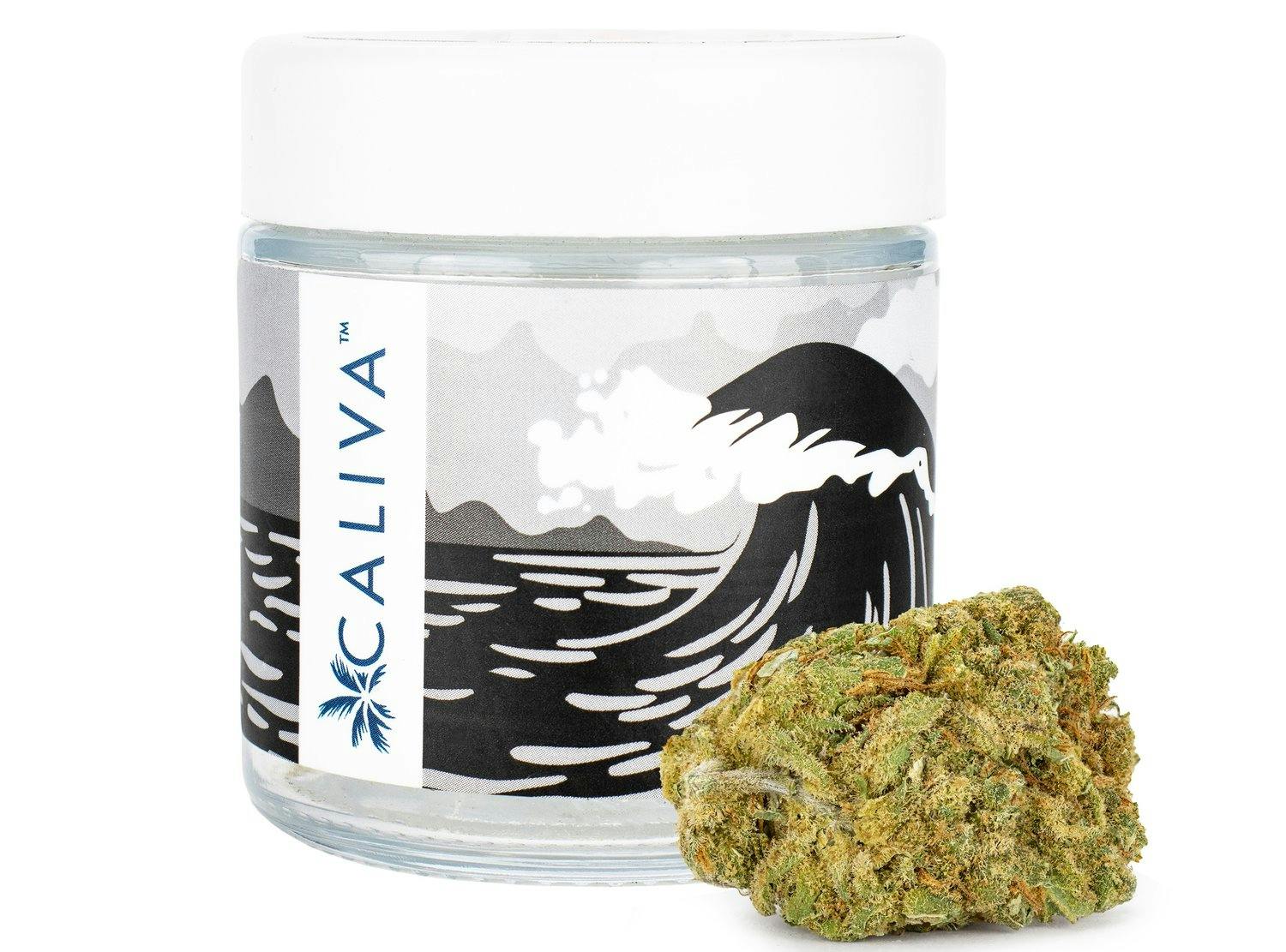 If classic flower-smoking is your jam, more than a few respondents — both male and female — recommend the strain Jack Herer for stoned sex. Caliva's cross between Jack Herer and Black Domina will do you right. Its clear, energizing high will help focus your attention without a trace of sleepiness.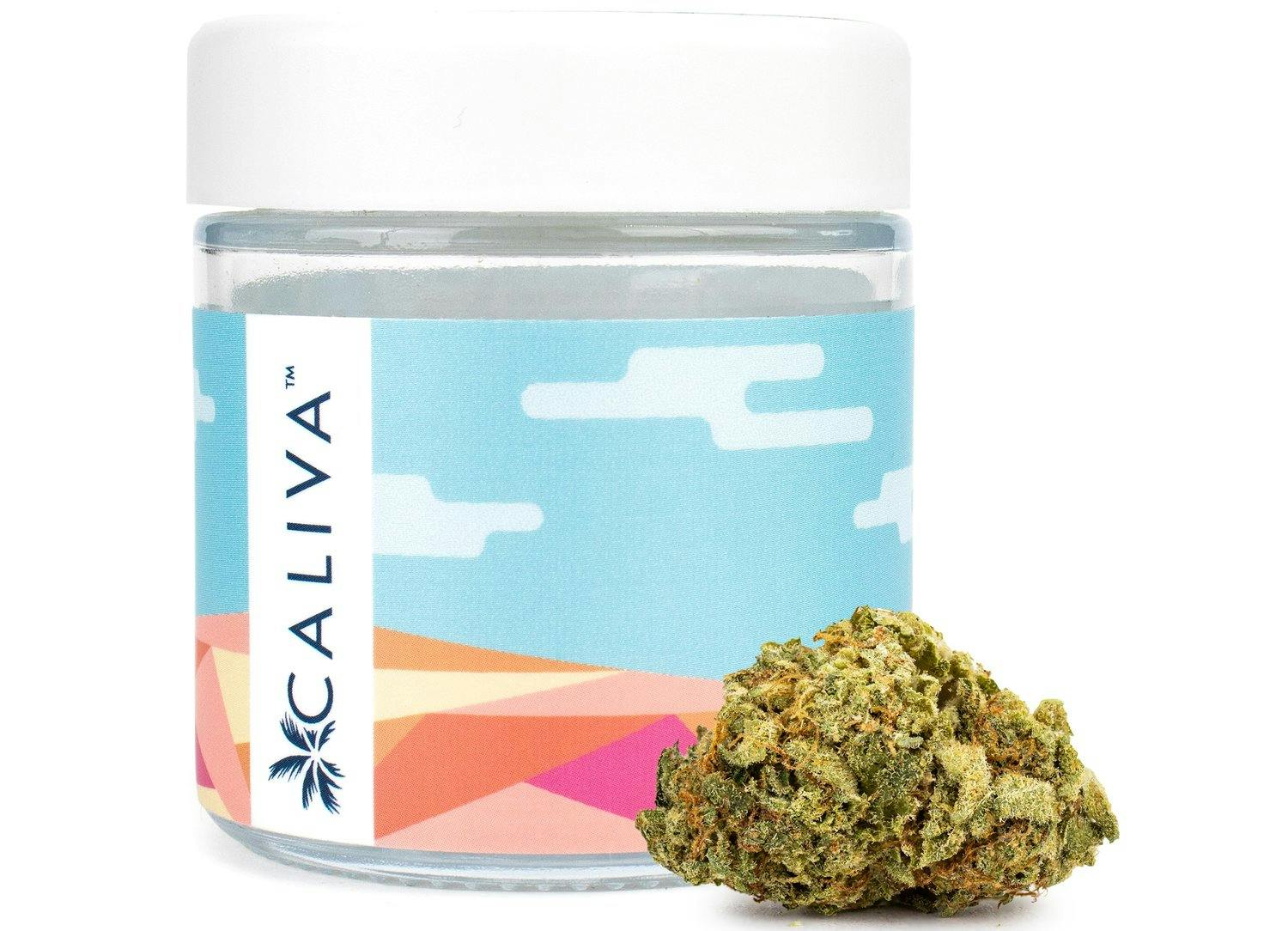 Caliva wellness consultants reach for this fragrant hybrid before they get busy. Zkittlez is widely known as a great strain for intimate moments, and Z-Cube is a tri-cross of the Zkittlez strain.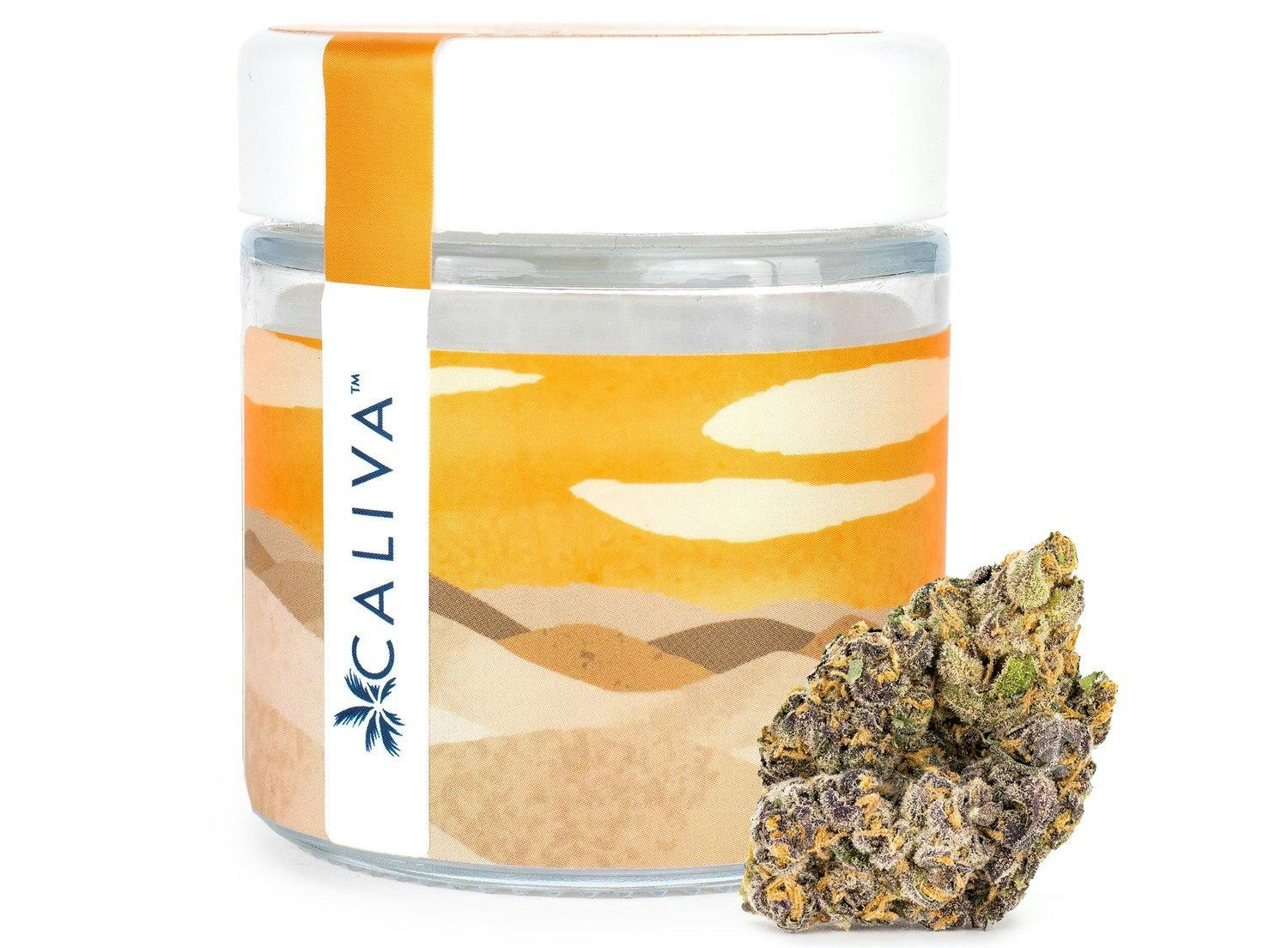 If it's sensuality and romance you're craving, Caliva wellness consultants recommend Venom OG. Despite the intimidating-sounding name, this balanced hybrid heightens sensitivity to touch.  
WHAT TO KEEP IN MIND WHEN PAIRING WEED AND SEX
Follow these guidelines so that you'll happily say, "yes, please," to stoned sex for a long time to come. 
Choose the right strain — for you
Remember, everyone responds a little differently to cannabis strains. Your partner's go-to stoned sex strain may not be yours and vice-versa. Some strains will chill you out so much that you'd rather slip into blissful slumber. Obviously, you'll want to skip those if your plan involves getting your groove on. Likewise, it can be a real bummer if you light up before a night in only to find yourself buzzing with "gotta organize my spice rack" energy. So it helps to try a variety of strains and products to get acquainted with their particular effects on you to figure out which is the best weed for sex. 
Experiment with new sensations
Because your senses will likely be magnified while high, Sherri recommends bringing different materials, fabrics, and toys to the bedroom. "Those," she said, "might include silk, feathers, latex, metal, ice, heat — whatever you can think of!" 
Pay attention to your emotions
Dusti, a 31-year-old entrepreneur who uses cannabis to enhance sex, recommends making sure, "you're in a good spot [mentally] prior to toking up. You want to set yourself up for success — and that means starting with great communication with your partner from the beginning." 
Be safe
As always, practice safer sex — whether or not you choose to include cannabis.
And keep in mind, cannabis is a mind-altering substance that sometimes lowers inhibitions — so be sure you trust your partner. If you're experimenting with someone or something new in bed, it's best to have a consent discussion before partaking. 
Weed Works for Solo Sex, Too 
When considering what cannabis can do for your sex life, don't overlook solo stoned sex experimentation. Even though cannabis can enhance your sense of connection to other people, it can also deepen self-awareness. Masturbation is a natural and healthy part of sexuality, too — and another area where cannabis can boost pleasure.
Interested in giving cannabis and sex a try? Talk to one of our Caliva wellness consultants. From product recommendations that help women grow their libido to strains that reduce anxiety and inhibitions around sex, they've heard all the questions and are happy to help.