BEST WEED FOR SEX
Popular culture associates chocolate and oysters with sex, but as more states legalize cannabis, the magic plant's power as an aphrodisiac is poised for widespread recognition. 
Few substances on earth have as much between-the-sheets potency as cannabis, and marijuana wholesalers have an increasingly bright future as demand for the world's most powerful aphrodisiac spikes.
But the fireworks impress with more urgency when the right kind of pot is leveraged. In addition, understanding dosage will help achieve the ideal stoned lovemaking session and the ever-elusive orgasm.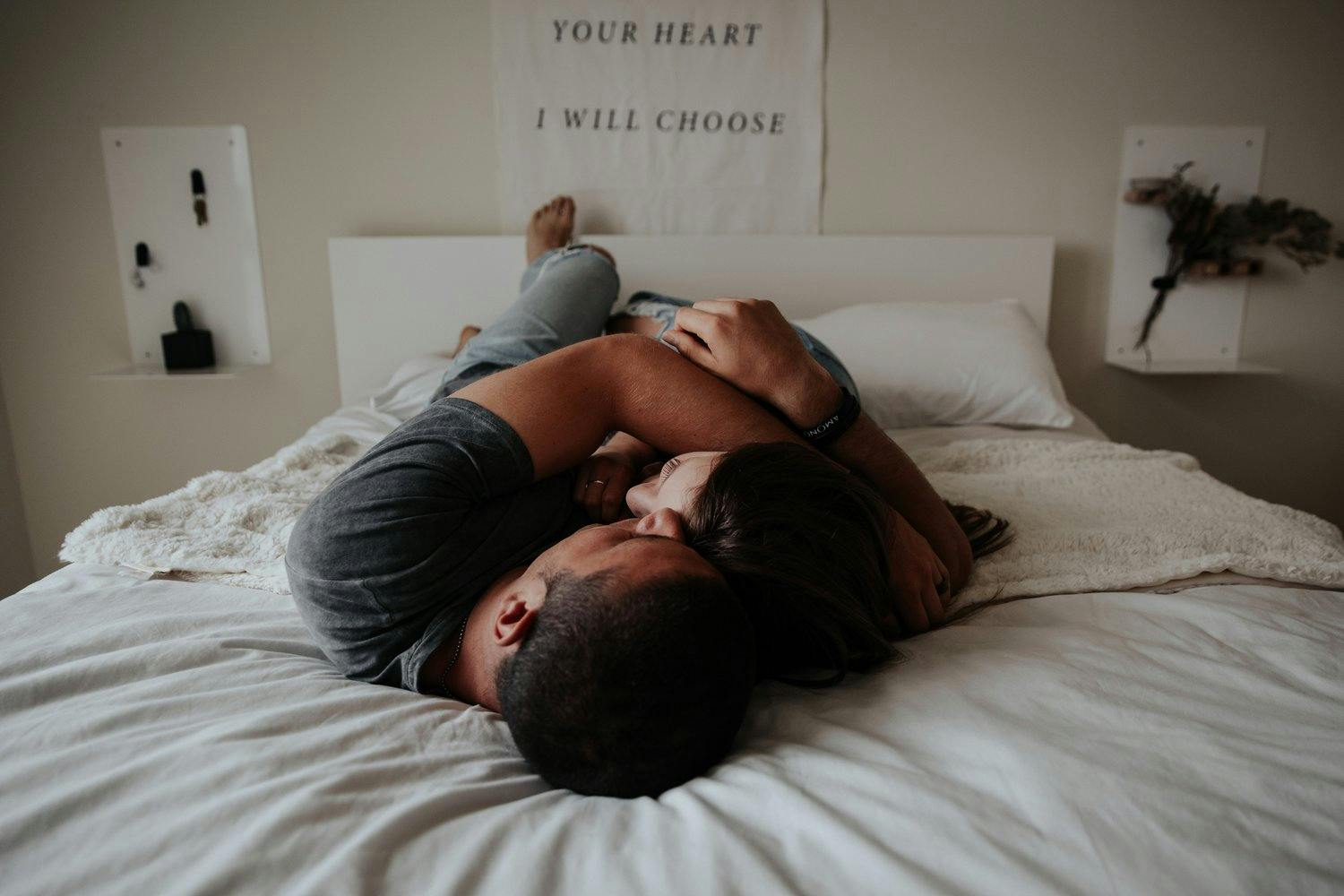 INDICA AND SATIVA FOR SEX
Indica, the classic kick-back-and-relax style of weed, takes a more roundabout path toward getting down. Too much of an Indica-heavy strain has the potential to lead to couch-lock, rather than couch action. But the right Indica strain paired with a smart dose — with flower, no more than three hits; with an indica concentrate just two — can lead to sensory ecstasy. Indica strains especially appeal to body senses, including the all-important (for sex) touch.
Sativa strains are known for amplifying energy and precipitating more psychedelic and cerebral experiences than Indica. Energy is great for sex, naturally. And the best intercourse relies upon things happening upstairs, in the brain, as well as all of the activity downstairs. 
But an excessive dance with Sativa has the potential to eliminate the body entirely — the world of the Sativa-inhaler can turn into something entirely interior and intellectual. Sex wants both mind and body, however. Dosing matters, and of course, it depends upon the strength of the strain. But generally, the same rules apply for Sativa as for Indica — limit the pre-sex hits to three (and you generally are better off with just two hits) of flower and one or two (max) for a concentrate.
MARIJUANA SEX TIPS FOR COUPLES
Now comes the fun part, second in grins only to the sex itself — shopping for individual strains.
If you are coupled, think of the dispensary trip as part of the romantic evening (or afternoon, not to mention a prelude to some morning wake-and-shake).
•   Visit the dispensary together and buy grams of different strains. Turn the shopping experience into something more like foreplay.
•   Talk to the budtenders, who might have experimented with sex and the store's strains, or at least received feedback from customers.
•   Play with one strain at a time and talk about the session after it concludes. Jot down a few notes about the strain and the sesh — keeping a best cannabis for sex tab on your phone's note-taking app is a pure pro tip. 
Over time, you should have a good understanding of which strains work best for your relationship. And when you get to your friendly neighborhood pot shop, your phone will remind you about which strains rock the most.
TOP FIVE MARIJUANA STRAINS FOR SEX
Some strains, we know, are already touted for their particular aphrodisiac properties. The world of weed supports tens of thousands of strains at this point, but the most-touted weed strains for sex are not hiding in obscurity — most are available at dispensaries from La Jolla to San Jose to Arcata. And wholesale marijuana businesses keep growing more and more of all strains, including the sexiest ones.
Looking for the best of the best? Here are our top five weed strains for sex, including both Indica and Sativa varieties:
Subtle notes of earth and candied fruit evoke daydreams of hiking to a hillside picnic spot and enjoying the great outdoors. That said, this is your perfect aphrodisiac for inspiring imagination when it comes to sex. Also, this Sativa Dominant Hybrid will give you the stamina to have a go at it for a while.
Super stress-free livin' vibes accompany this lively Sativa strain. A great strain for artists and creatives, Super Sour Diesel can be the creative juice you need to make your evening special. Shed inhibitions after a smoke session with Super Sour D! The classic petrol aromas and sweet finish give it a rare smell that's sure to entice fans of Sativa and be the gas to rev up your engines!
The gorgeous scent alone — the perfume of grapes and berries — is enough to get some people in the mood. But it's what a few hits of Granddaddy Purple do to body and mind that makes it one of the best weed strains for sex. This heavy Indica strain is a champion at fusing mind and body — assuming it is dosed properly (too much can lead to couch-lock), the bedroom antics involve heightened bodily sensations, extreme relaxation and a mental state that complements what is happening in the body.
Euphoria and sex are joined at the hip — doing the deed minus waves of euphoria is a sad deed (indeed). So Ultimate Trainwreck is an excellent sex partner — the Sativa strain can lead to a pulsing, all-encompassing sense of euphoria that brightens and makes richer sex-induced euphoria.
A happy body-to-body experience is all about being in the flow. It turns out the balanced strain Flo is aptly named. This slightly Sativa-Dominant Hybrid is made for getting into the flow of life — ultramarathon runners dig it, artists leverage it for throwing pots and painting landscapes and sex lovers embrace Flo for their favorite activity.
Take your love-making to the next level with these strains and more. Shop for your favorites at a Caliva weed dispensary near you or get it delivered right to your door for an uninterrupted addition to sexy time.