In the Weeds
We got right into it with Daniel Torres, CEO and founder of Mari y Juana, the cannabis beverage brand infused with flavors rich with the history and traditions of Mexico. From the reclamation of the word "marijuana", historically used to stigmatize cannabis by racially "othering" it, to its first place win at High Times' Cannabis Cup: People's Choice in 2022 in the beverages category, Mari y Juana is shaking things up. And you know what happens when you shake up a soda (a guava soda, at that). Learn why these drinks are exploding into the edibles market and turning cannabis consumption into a culinary experience like no other. Torres breaks down how the brand began, why he believes cannabis beverages deserve more attention, and reminds us that, although cannabis is for everyone, the industry can still be a challenge. 
How did you enter the cannabis space and how has your perspective on it changed over the years?
I have been working in cannabis since the age of 16–this was in 1998. I started smoking at 14, then got hip to the fact that if I sold some weed I could make enough for my head smoke and some spending money. That turned into a career for me. My perspective over the years has changed quite a bit. It started with seedless weed in a dime bag to what we have now which is branded cannabis and branded retail stores.
How did you arrive at the name Mari y Juana?
I was really high one night and it came to me like an epiphany! I took the word "marijuana" and wanted to make it something fun for everyone. So far we've managed to do just that. 
What values does the brand hold that you hope are felt by the everyday consumer? 
The quality of the product, down to the labels and branding aesthetics. We want our customers to know that we stand on quality in all aspects. 
I heard that Mari was initially going to be an edibles brand. What made you shift to beverages?
We started Mari y Juana Foods Co. with the idea that we would do Mexican candy and other exotic flavored edibles. My friend and business partner, Matt McGinn, who founded Uncle Arnie's, convinced me to start a subsidiary with the focus being on beverages. With his help, we managed to come out swinging and have made quite the impact in the cannabis-beverages space over the last year and some months. 
We still have the Foods Co. division and will pick that up as well soon. 
These beverage flavors aren't really seen anywhere else in the cannabis world–how did you choose the flavor range?
We decided to mimic the popular Jarritos brand. They have been very successful with their market share focusing on these types of flavors. We wanted to carry that example over to the cannabis space. 
What would you say to someone who has never tried a cannabis beverage before? What can they expect and why is it different from other ways of consuming cannabis?
I would encourage them to give cannabis beverages a chance. They will be pleasantly surprised at the flavors and taste of beverages in the space. They can expect a different type of feeling versus smoked flower or concentrates. Cannabis edibles hit different. That's why we have 10mg THC offerings for less experienced users and higher doses in 50mg and 100mg for the more experienced users. 
What is your favorite Mari y Juana product at the moment and why?
My favorite Mari y Juana product is our iMota Mix! which is our cannabis-infused chili powdered michelada cup. I love it because of the cross-fade I experience when I mix it with an ice cold Modelo. 
Are there any new products or flavors you're excited about?
We have been working on our Perico Verde­™ cannabis-infused energy drink. It is formulated with 100mg of plant-derived caffeine and 10mg and 50mg THC versions. This should be a game changer in the cannabis-infused beverages industry. 
If you could give advice to anyone entering the cannabis industry right now, what would you say?
Anyone entering the cannabis space right now, best of luck. It's a tough time to say the least. I'm not trying to be discouraging to anyone but I want to be fully transparent that it is not an easy time to enter the cannabis industry currently in California. 
❑
This interview has been revised and condensed for clarity.
¡GUAVA! (50MG)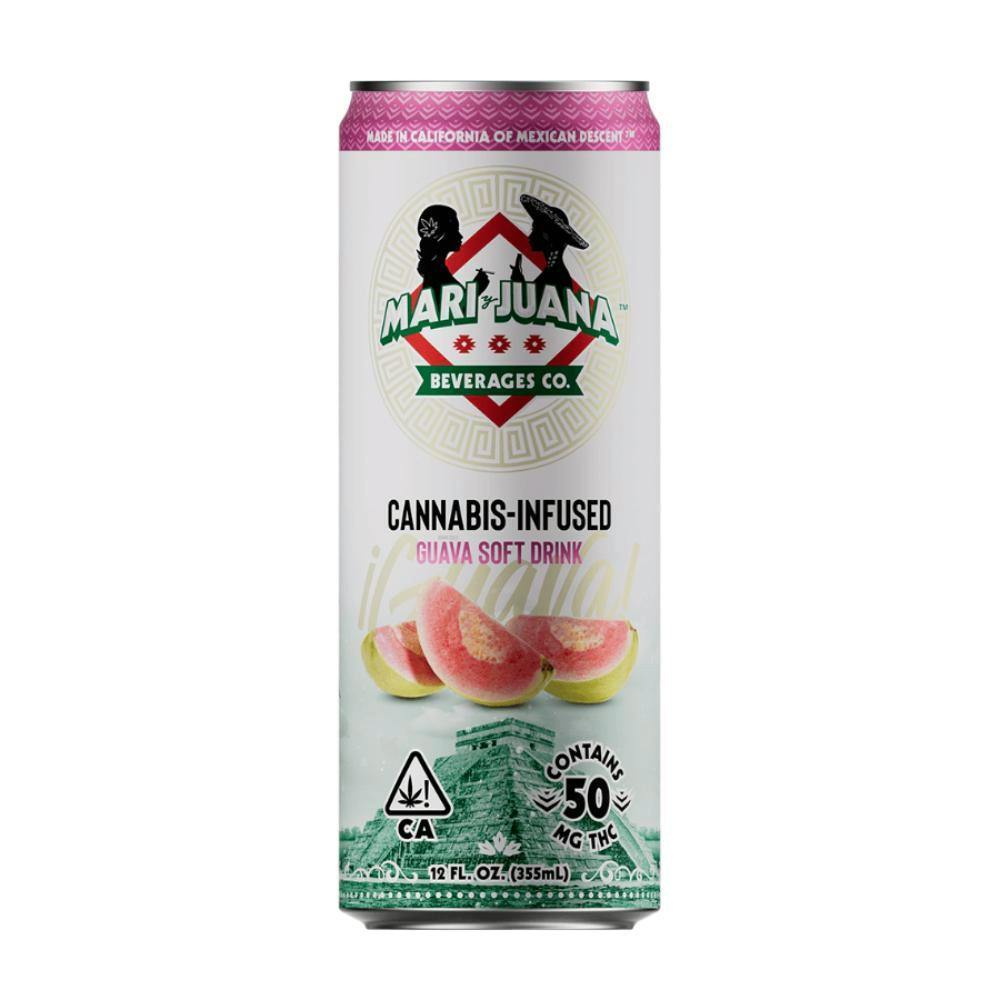 ¡MANDARIN! (10MG)