HAPPY PEOPLE: NELSON RICARDO
Nelson Ricardo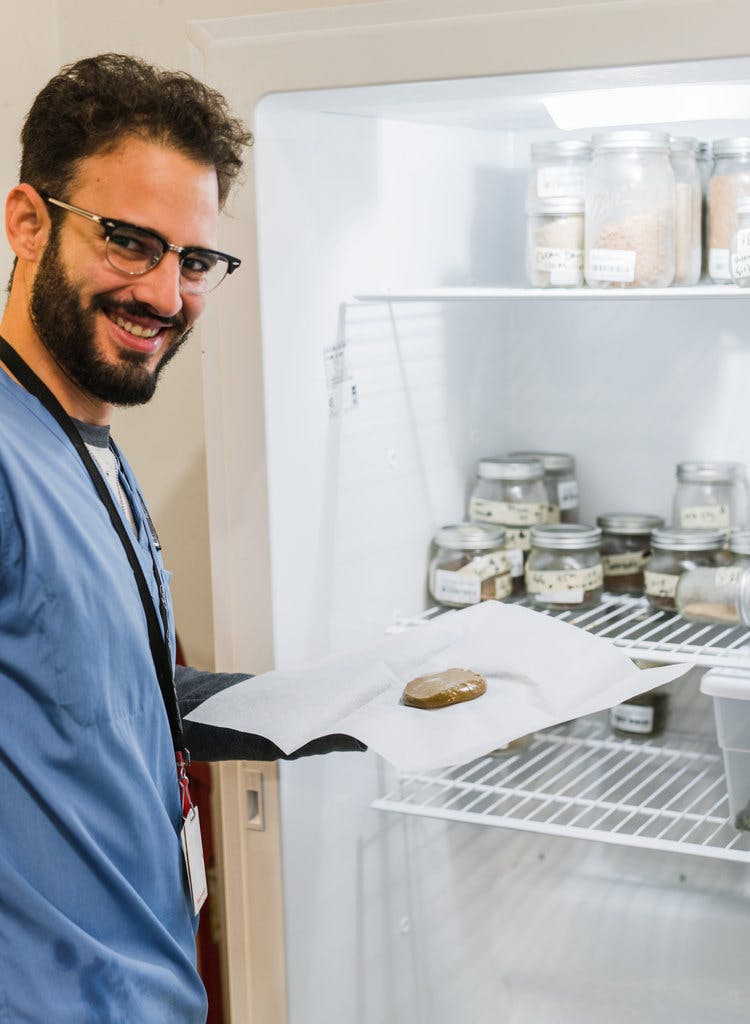 Originally from Santiago, Dominican Republic, Nelson Ricardo is Caliva Lab's Extraction Lead. Known for his incredible skills and expertise, Nelson's right where he belongs; perusing his passions at Caliva.
Favorite product on the shelf –
Eternal Sunshine Flower Rosin
Favorite strain –
Coastal Grown: What inspires you about Caliva?
Nelson Ricardo: The professionalism, quality of staff and product. I love the support and encouragement for new ideas and projects and also the great vibes every time I come to work.
CG:Where can we find you on your day off?
NR: Surfing in Santa Cruz or getting groovy in Oakland or SF. Also, my wife and I, along with our dogs like to get unintentionally lost on hikes.
CG: Any TV/Movie obsessions?
NR: TV Channel: Viceland, TV Show: Portlandia/Narcos, Movie: The Fifth Element
CG:What is the best concert you've ever been to?
NR: Puscifer! Saw them at The Ace Hotel theater in Los Angeles.
CG: What's the best vacation you've ever gone on?
NR: Costa Rica 2012!!! From jungles to volcanoes to world class waves. It was the best.
CG: What is your science background? 
NR: I have a bachelor's degree in Hospitality and Tourism, but left that behind to work with my true love; The Cannabis Plant. It all started with 4 plants in my closet. After a lot of trial and error; the more I learned, the more love and passion I felt for the plant. Amongst my friends, I was the "weed geek" that was always experimenting different ways to make hash and oils. I was always taking notes on the aromas and flavors of cannabis. For me, it was more than smoking and getting high. I went from reading blogs to buying books and then finally I moved to the United States and got certified in Cannabis Horticulture and Budtender in the THC university here in California. I've also have participated in events like The Emerald Cup and The Lost Art of the Hashishin workshop.
It always made sense to me to grow your own and see the fruits of your crop, even more when you can get so many different products out of it. Thanks to the support at Caliva I've been able to keep up the research and fine tune my technique focusing in solventless and organic extraction methods like Ice Water hash and Rosin, this basically turned my dreams as a teenager into a lifetime career.
Learn more about the meaning behind "Happy Plants. Happy People."