Gifts for the Empty Nesters who "Just Discovered" Weed 
By Karlina Guerra
Anyone who's watched their parents transform into Spring Breakers once their nest empties out is likely to find a grain of truth in Sophocles' koan about "a man growing older [becoming] a child again." Wise as the old man may be, his tragedies are no guide for the challenges we face as the children and extended kin of empty nesters—especially ones who somehow "just discovered" weed. 
Strap in, we're going to cannabis country, where the flower is copious and the kush is gold. 
While this holiday gift guide wrangles together all the hits to keep your empty nester's bowl packed through the holidays, don't let it keep you from stopping by in-store to choose your own adventure.
STOCKING STUFFERS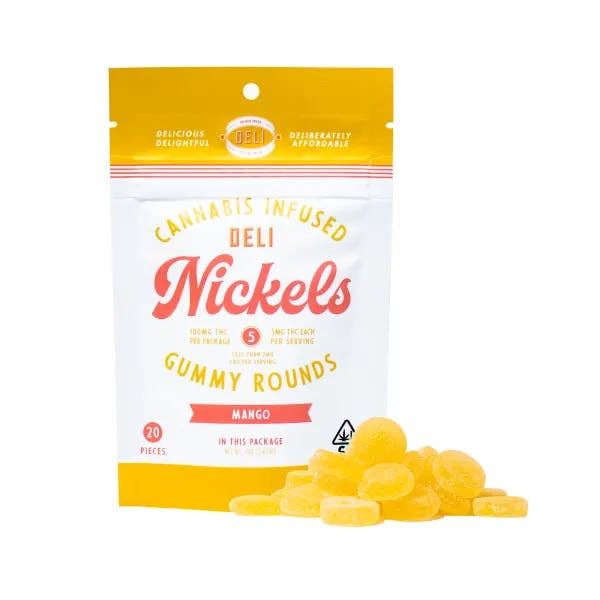 Deli Nickels - Mango Gummy Rounds*
$8 / 20 "Nickels" - 5mg THC each 
If you had a nickel for every story that opened with "Back when," you would probably have enough for these Mango Gummy Rounds from Deli Nickels. Hard as it may be to remember what life was like before inflation, we doubt tasty mango gummies with 5 mg of THC in them were available back when a nickel bought you anything you wanted at the candy store.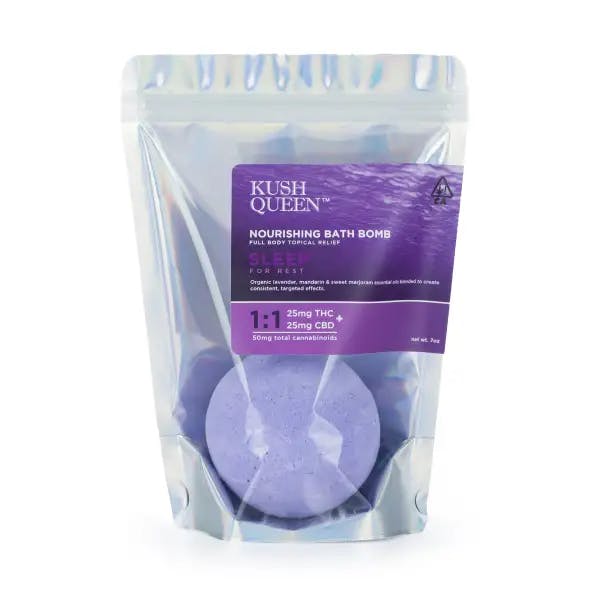 Kush Queen - Bath Bomb - Sleep 1:1 
$12 
Sleeping in an empty nest can be hard. Let Kush Queen help your empty nester rest easy from fretting over the baby birds with this Bath Bomb. With a 1:1 ratio of THC to CBD, this fizz ball delivers all the anesthetic relief of other methods and, crucially, none of their head trips.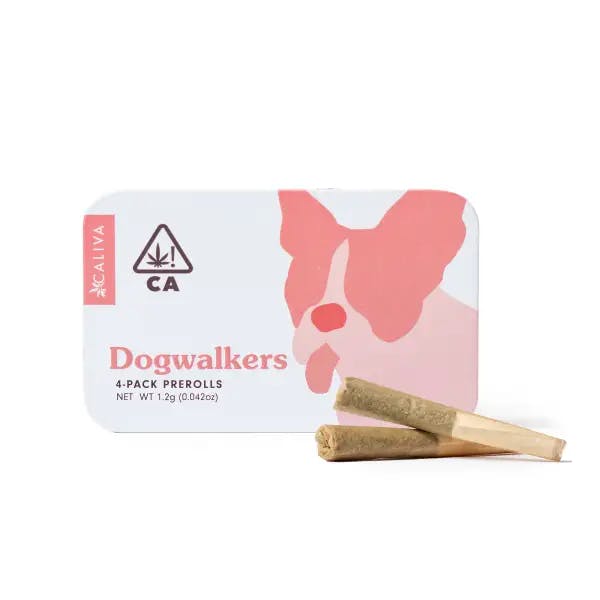 Caliva 4-Pack Prerolls - Dogwalkers 
$15 
For nesters who cheated the empty nest by swapping in a pack of canines in place of their primal brood, this 4-pack of Dogwalkers pre-rolls spares them the energy of rolling their own spliff—which they'll need in case they ever need to chase after their rogue pooch. Each mini doob is packed with 0.3g of hybrid flower, which is just enough for that evening dog-walk around the block.
UNDER $25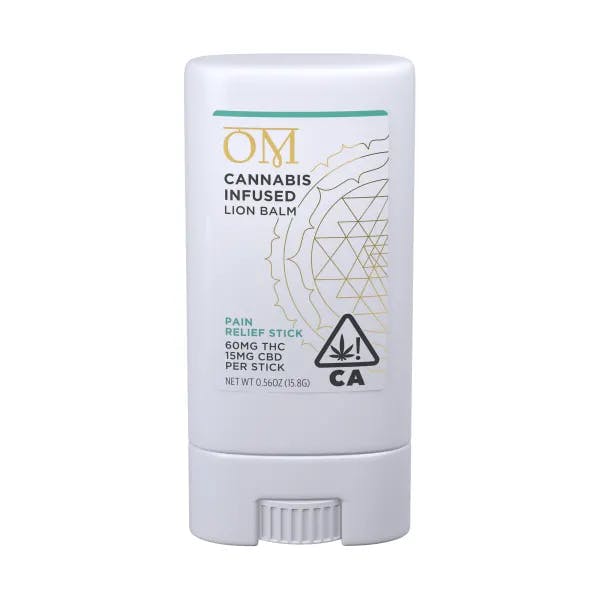 $20 
Icy Hot wishes it were as fierce as this Lion Balm. For party animals, wellness nuts, and all those in between who need a little extra TLC, we recommend this potent salve for soothing any sore muscles as needed or after a long day. This roll-on stick comes with 60mg THC and 30mg CBD, making it perfect for those times when ambitious activity flares up arthritic joints or knots.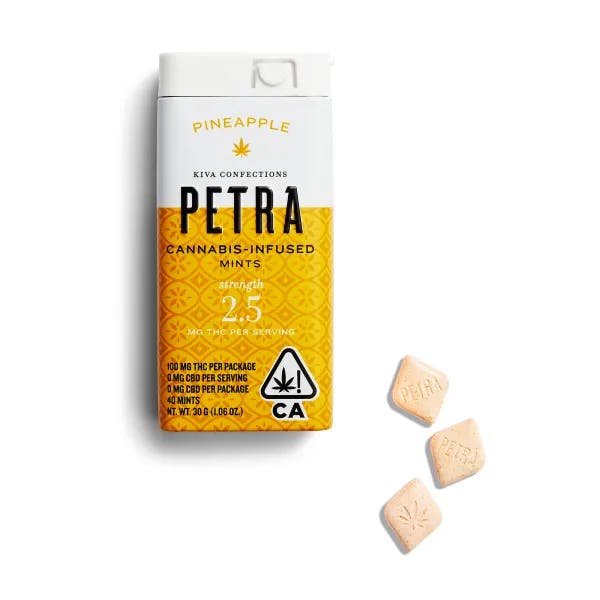 Kiva - Petra Mints - Pineapple*
$20 / 40 mints
Wish the experienced travelers in your life bon voyage! as they make their way to the next resort with these Pineapple flavored mints from Kiva. Not only will it come handy for the next mixer, but the novelty of this (perfectly legal) THC product is sure to be a hit poolside at Margaritaville.
UNDER $45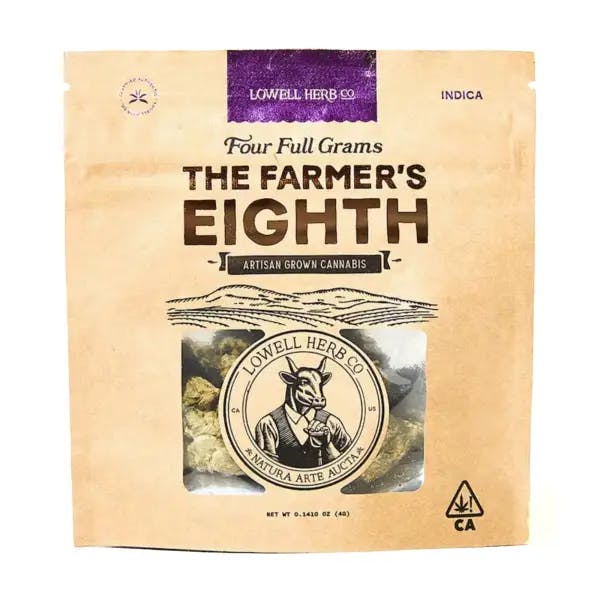 Lowell Herb - The Farmer's Eighth - OG Blueberry Creme
$30
You know the homesteaders among our loved ones waited years to stash this farmer's eighth from Lowell Herb in one among the hundreds of vintage tins they prepared for this very occasion. A fresh take on an OG strain, this herb's vintage packaging blends in with just about anything in their house.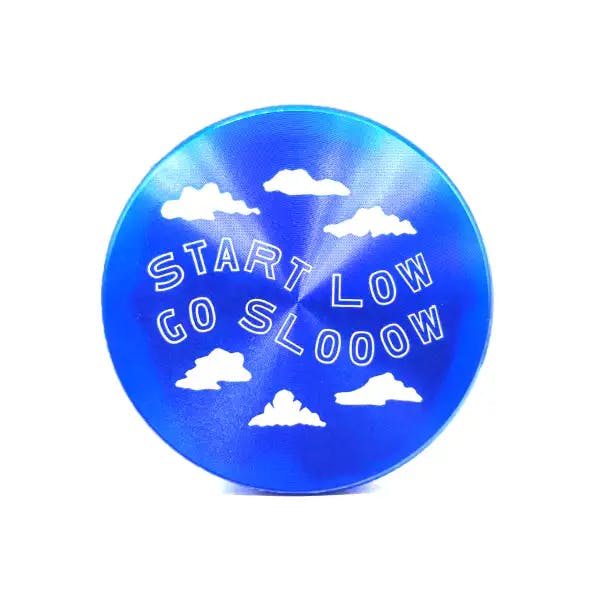 Caliva "Start Low and Go Slow" Grinder
$30
We're obviously being facetious when we refer to empty nesters who "just discovered" weed.  On occasions when we do come across the rare ones who did, in fact, "just discover" weed, it might be good to slip them a subtle reminder to "start low and go slow" by giving them a grinder that says just that. You'll get your point across and they'll think it's Californian for "Keep Calm and Carry On"—a win-win for all.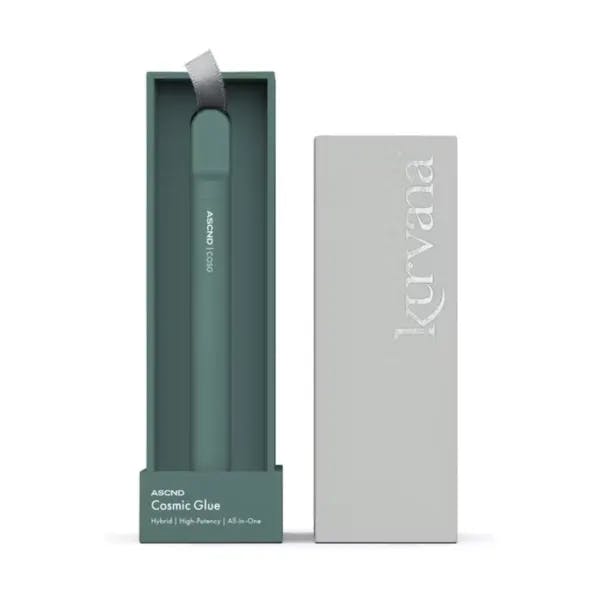 Kurvana - Disposable Pen - Cosmic Glue
$38 / Vape Pen
Be remembered as the forward-thinking child who introduced the parent-figure to the wonders of modern technology with this all-in-one vape pen from Kurvana. No complicated instruction manual or filler ingredients here: just a simple single-strain extract in sleek, discreet packaging and Kurvana's guaranteed purity and potency. Bright lemony diesel notes are just a vape pull away, and the hybrid Cosmic Glue might just be the thing that keeps the family holidays together.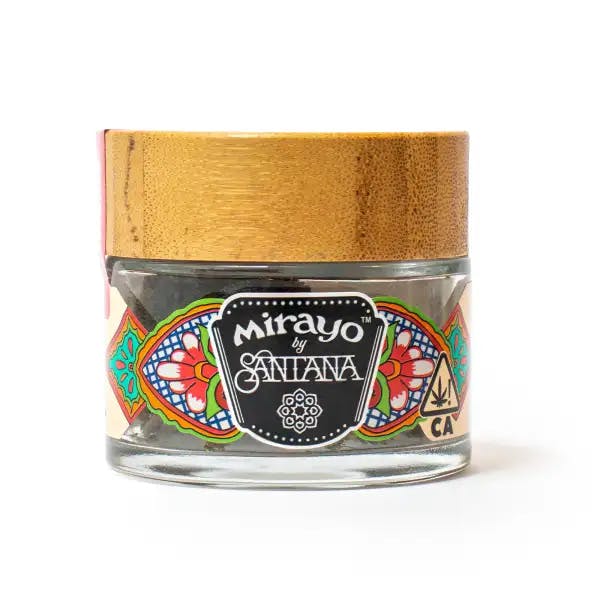 $42 / Quarter Ounce
For the Parrotheads who never stop wearing Hawaiian shirts and buddies of theirs who light up whenever Santana's Smooth comes on the radio, this jar of tropical Maui Wowie by Mirayo–the cannabis brand blessed by Carlos Santana himself–will be a real crowd pleaser.
*Pro Tip: Combine the Maui Wowie Flower, Mango Gummy Rounds, and Pineapple Petra Mints for the Pothead's Pina Colada. Sure, this tiki-themed gift basket is not the all-inclusive resort package your empty nester had in mind, but with weed this potent, will they even spot the difference? 
Karlina Guerra is a writer who lives in Los Angeles with her temperamental chihuahua. You can reach her by e-mail at [email protected].