Letters to Mary Jane, by DeJanae Evins
During Black History Month, influential voices in the Black Community will express their gratitude for Marijuana and how the plant is improving their lives. We hope you enjoy the "Letters to Mary Jane" series, curated by Caliva guest editor Lyneisha Watson.
Letters to Mary Jane
By DeJanae Evins
Dear Mary Jane, 
The relationship I have with you is a continuous conversation I have with myself that is cultivated in love, compassion, and self-study. 
I can't remember the exact moment I first encountered you, but I can remember the pungent and earthy aroma of my dad's "cologne", which always gave me a sense of security. I later learned that his "cologne" was your sweet aroma. And through our unintentional introduction, my relationship with you can't be tainted by the many lies that I would later be confronted with. Come to think of it, it's probably why my relationship with you has been able to evolve so organically.
I can't imagine growing up in a world where cannabis was considered dangerous and harmful, and I want to share the story of how you have sustained me, supported me and brought me into a deeper relationship with myself and others.
Through my relationship with you, I have found other modalities of healings; plant medicines that also encourage me to keep in constant contact with my most authentic expression, fully embracing the abundance and the freedom that's accessible and available to me all the time. 
Flower of Life, you are a transformative part of my emotional and spiritual development. I honor the divine feminine energy that you embody, and I cherish the many lessons, downloads, expanded awareness and pure joy that I've experienced in intentional practice over the years. Even during periods of depression and isolation, I will always express the utmost appreciation and gratitude towards you because you have taught me that even in my trying times, I deserve to show myself grace.
I consider nature to be an extension of myself, and my relationship with you is how I stay in community with the evolving world around me.  You are necessary to my spiritual, mental, emotional, and physical wellbeing. 
I give thanks to the many ancestors whose calloused hands and unbreakable spirit can rest when I rest. I partake of the fruits of my ancestors labor by saturating my mind, body, and spirit with your many blessings. 
Forever yours,
DeJanae Evins
Founder, Green Goddess Glow
___________________________
About DeJanae Evins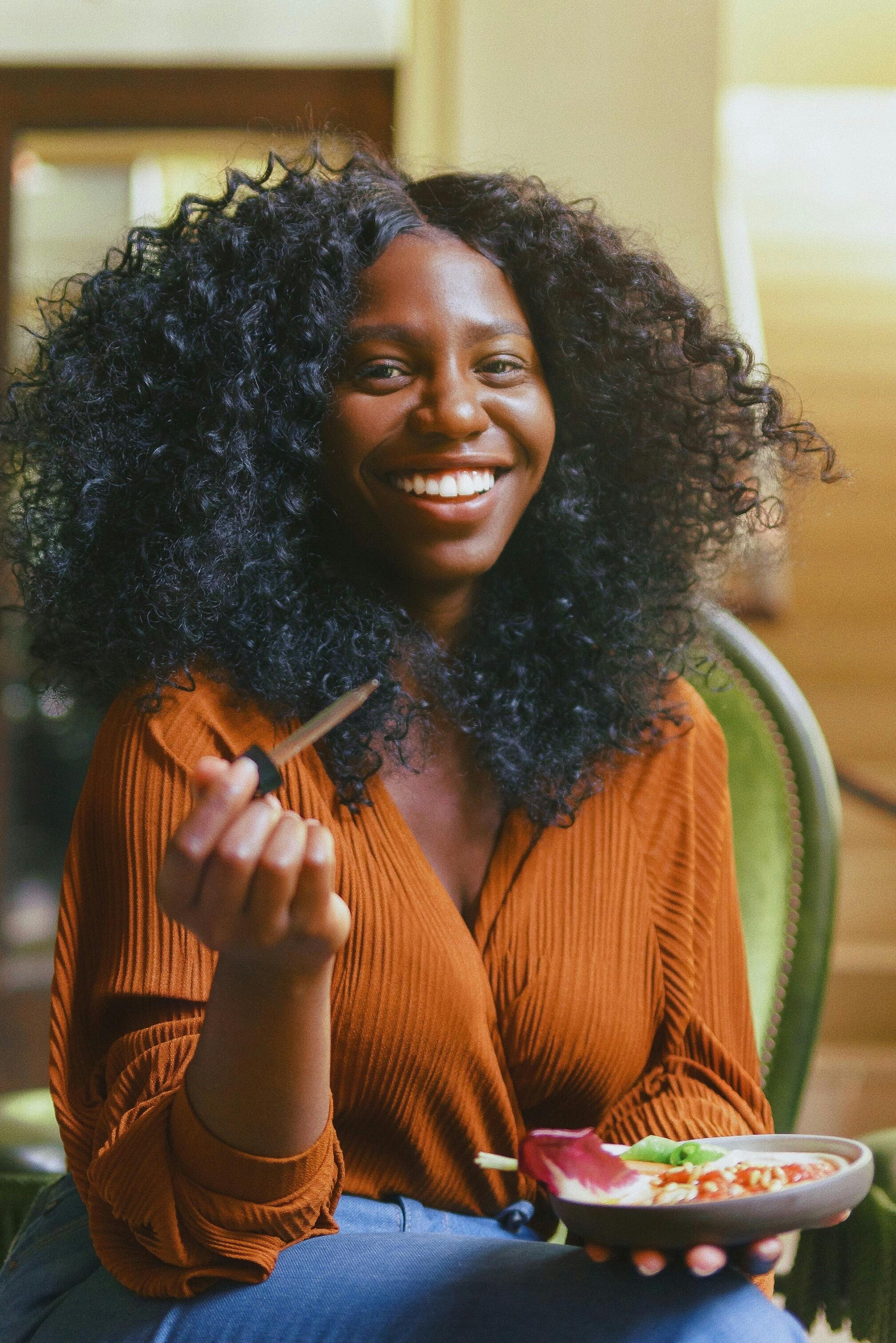 DeJanae is the founder of Green Goddess Glow—a platform where cannabis, fungi and other plant medicines are reimagined as wellness tools for sustainable self-care—as well as For Ever Garden, a community garden and content studio in South Los Angeles. Her commitment to cultivating a deeper understanding of cannabis and our relationship to it has been a catalyst for transformation while creating space to amplify the voices and experiences of women of color.