Citrus Spice and All Things Nice: Deli Nickels Come Home for the Holidays
Your favorite gummy in a new seasonal flavor
With the holidays right around the corner, we thought it would be the perfect time to introduce our limited edition Deli Nickel Flavor, Citrus Spice. This time of the year can get hectic, making it extra important to take the edge off and make time to treat yourself. After all, you'll need energy to take on your favorite holiday traditions like cooking, baking, shopping, and of course gift wrapping! However, they're also just right for chillin' on the couch with your favorite holiday movie too—Elf, A Christmas Story, National Lampoon's Christmas Vacation, and Home Alone are some of our recs! 
There's no better way to get the festive season started than with deliciously chewy Deli Nickels gummies—packed with just the right amount of seasonal spice. Grab a few pouches for yourself and your friends, and you'll be feelin' holly jolly all season!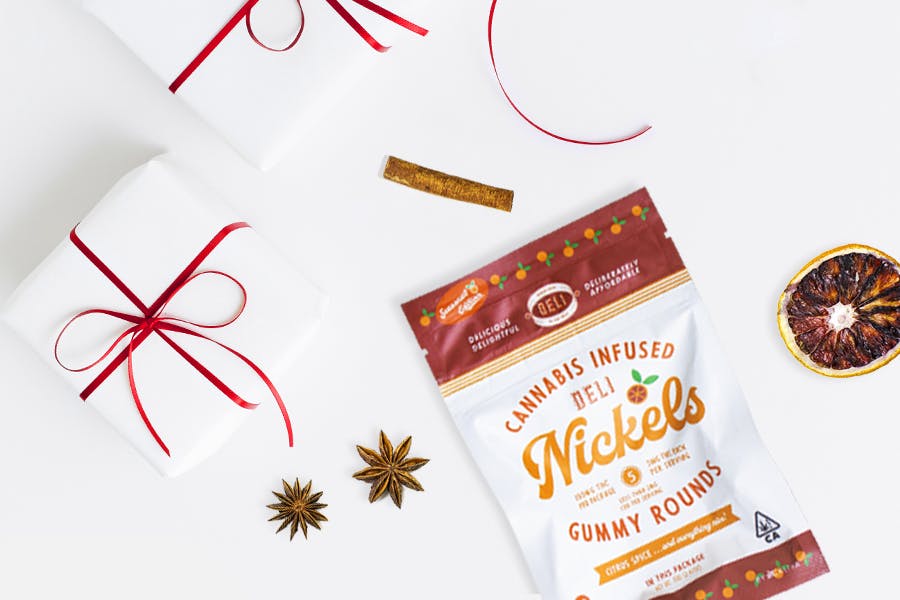 It's Oh-So-Easy to Love Deli Nickels
Yep, and there's more than a few reasons why too!
If you're in the mood for a classic gummy experience, Deli Nickels is sure to be your new go-to product. They're designed to be packed full of fruity flavor and each piece includes 5mg of THC driven by species-specific full-spectrum oil for you to enjoy the true-to-plant effects. Deli Nickels are the right choice for any kind of occasion and give you just the glow you're looking for. 
Nickels are the most delicious gummies on the market. Extensive consumer tests were conducted to develop the best flavor and texture, delivering a classic gummy experience. Oh and they also only have 15 calories per round!
These gummies are delightfully and deliberately affordable! Each pouch is just $15 and contains 20 gummies each, making them the most affordable gummy on the Caliva menu. Talk about bang for your buck.
The 5mg THC per gummy is driven by species-specific full-spectrum cannabis oil to provide rich, true-to-plant cannabinoids, terpene profiles and effects.
Looking to micro-dose? No problem! Choose to take a whole gummy with 5mg of THC, or split 'em in half for a 2.5mg micro-dose that's perfect for a little extra chill or just taking the edge off.
From the brand you trust - premium quality Deli Nickels are crafted in-house by Caliva, at the source!
These gummies are conveniently portable so you can take them anywhere for a discreet dose anytime the mood is right!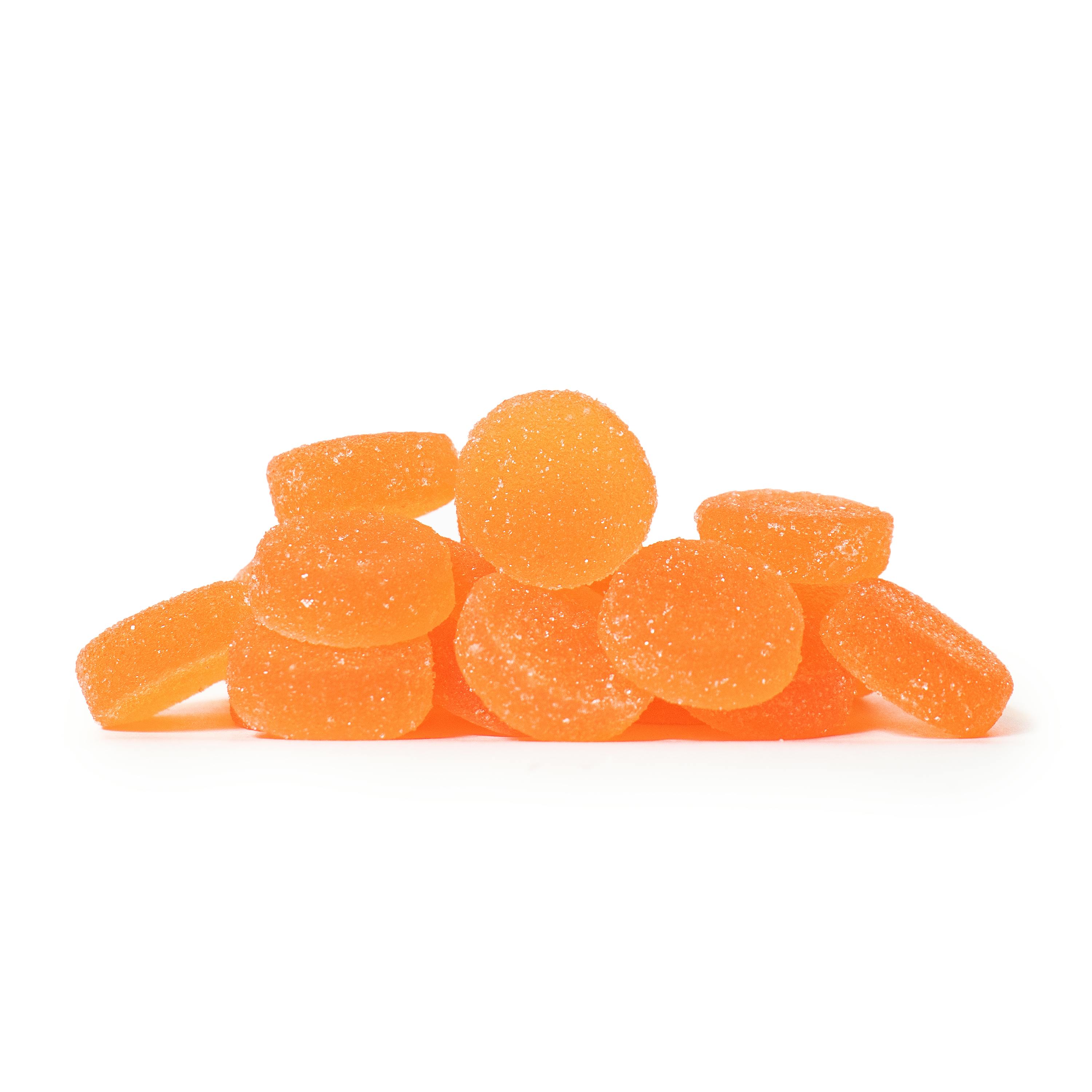 Citrus Spice is Here Just in Time for the Holidays
Keep the season bright with these deliciously chewy gummies
Indulge in the seasonal flavor of Deli Nickels, Citrus Spice, for a limited time. Available throughout winter, Citrus Spice Nickels are a fantastic way to kick off the holiday season. Made from unmistakably delicious blood oranges and blended with just the right amount of spice (think cardamom, cloves, and cinnamon, oh my!) these sativa-leaning hybrid gummies are just the ticket for anything you've got planned. Hosting family this year? Keep some Citrus Spice gummies around to stay calm and capable. Looking to do extra holiday baking? These cheery treats will keep you going until all those cookies are decorated and the last pie cools. They're also the ideal companion for any marathon gift wrapping sessions! 
Don't have any plans yet? No worries, keep it spontaneous but make sure to bring this festive gummy along for the ride.
Oh, and did we mention they also make perfect gifts for any cannabis enthusiast—whether newbie or veteran? Just the right size for a stocking stuffer, you're sure to make their day when they unwrap a pouch of Deli Nickels Citrus Spice. Forget the poinsettia and ditch the panettones—give 'em what they really want this year, a pouch of delicious Citrus Spice gummies! 
Whether you gift them to friends and family or keep them all for yourself, Citrus Spice gummies only here for a limited time, so grab some before they disappear!