Happiness Delivered: Caliva Expands Cannabis Delivery to Hanford and Fresno Areas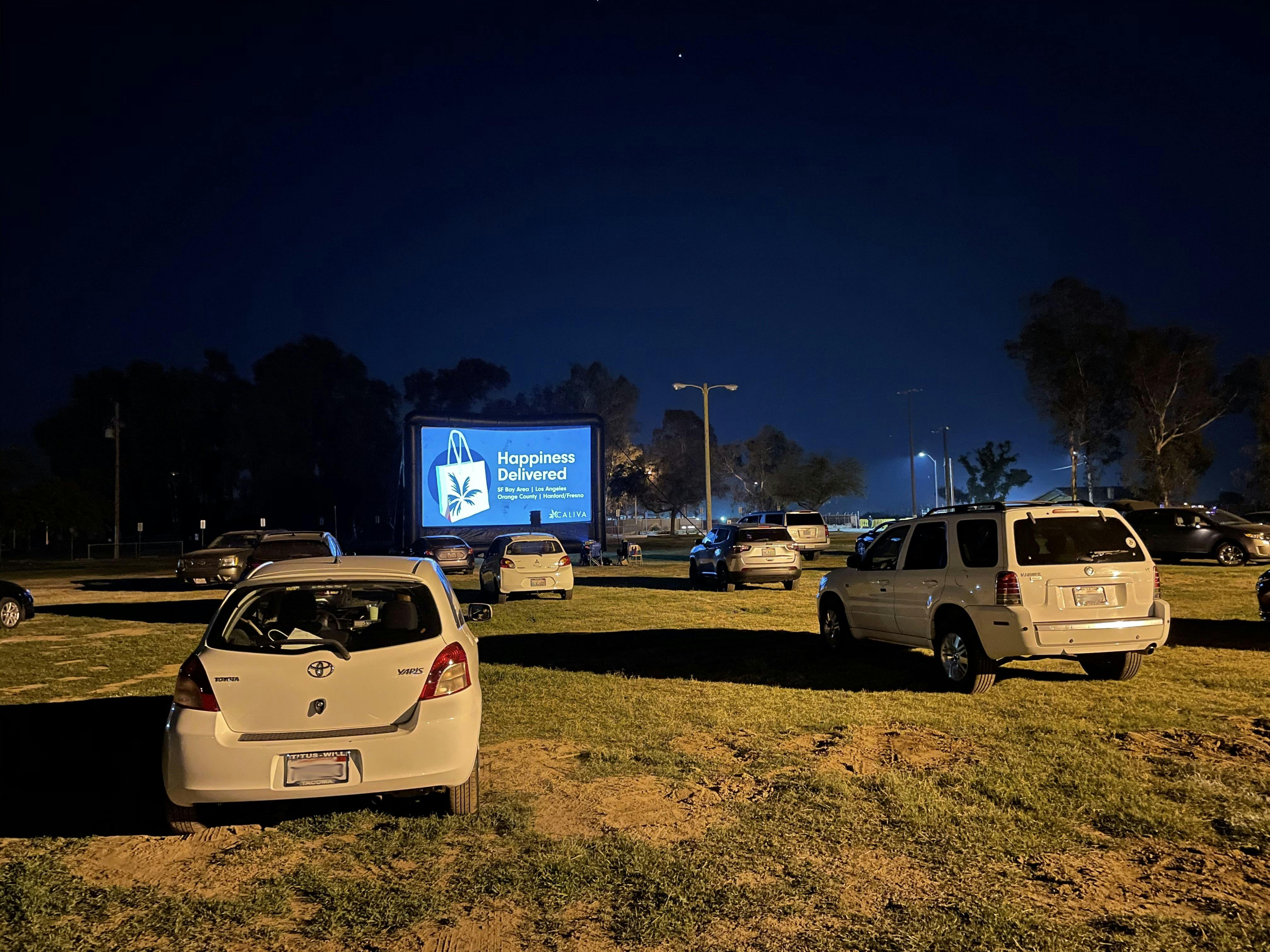 This Halloween, we hosted a drive-in movie event at the Hanford Kings County Fairgrounds that marked our celebration of the imminent launch of our cannabis delivery service. Today, we're excited to announce that we are now servicing the Hanford/Fresno area with Caliva cannabis delivery! For the past 5 years we've offered trusted, reliable service throughout the Bay, and more recently in the Los Angeles and Orange County areas. We are thrilled to bring our top-rated service directly to Hanford and the surrounding area, delivering as far North as Merced and as far South as Bakersfield.
From the beginning, our promise has been to provide customers a superior cannabis buying experience, with a wide selection of products, in-house grown flower, and friendly consultative services both online and in our stores. We realize Caliva delivery may be new to a lot of you, so here are a few quick tips that might help you through your first delivery order.
New to cannabis delivery?
The best part of delivery is that we can deliver to anyone who is at least 21 years old in a variety of locations: their home, at restaurants, workplaces, nearly everywhere! (We just can't deliver to places where there is a populous of underage persons.) If you've never tried delivery and are curious how it works, visit our Ultimate Cannabis Delivery Guide for all the things you need to know before you buy.
Not sure if we deliver to your area?
It's easy to find out. Just visit our delivery map, enter your zip code, and voila! You'll be in the know just like that.
With so many amazing product options, how do I choose?
It's true, we pride ourselves on our selection of high quality products available to customers day in and day out. While we stand behind every product on our menu, we thought it might help to share a few products across a variety of categories that are proven favorites throughout the state:
For Edibles Enthusiasts
For Infused Beverage Believers
For Flower Fans
For Wellness Warriors
For Vapin' Mavens
For Extracts Experts
Fun Uncle Sour Power Hour Hash
For Low Dose Lovers