Caliva San Jose Wins "Best of Silicon Valley 2022": Our Budtenders' Picks
By Caliva Staff


Once in a while, we'll toot our own horn. All right, at least once a year—Caliva's flagship dispensary in downtown San Jose has again taken home the prize in Metro's "Best of Silicon Valley". Our gratitude goes to our community for voting us "Best Edible Selection" and Runner-up in "Best CBD Selection" and "Best Cannabis Pre-Order Pick Up Service". 
Moreover, we are so proud of our knowledgeable budtenders who make shopping for cannabis an exciting–and approachable!–experience. They're the ones who get to know the regulars, who can confidently recommend the strain, dosage, terpene profile, and flavor that you're looking for. Without them, we'd be lost in the trees with battle-scars, mumbling, "those rice krispies were way stronger than expected". 
Without further ado, we present you with our curated Budtenders' Picks in both winning categories: Best Edible Selection and Best CBD Selection. We recommend you try our preorder and pickup as well 😉
Budtenders' Picks: Best Edible Selection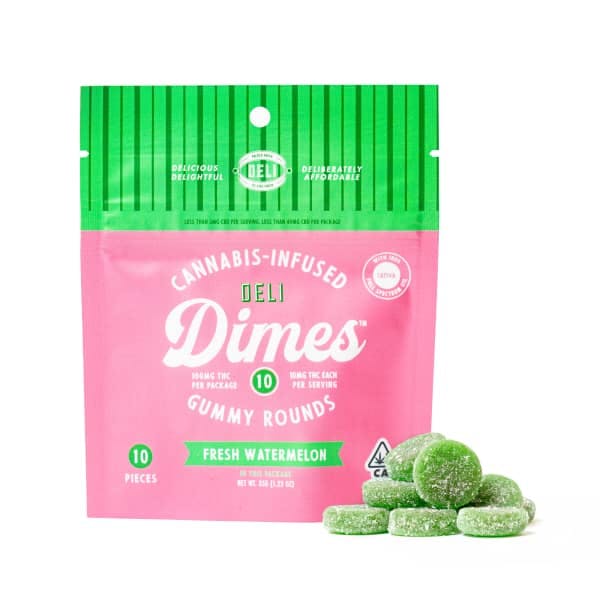 $15 - 10 Gummies with 10mg THC each 
There's something about gummies that go perfectly with cannabis, hence the variety we always keep in stock. Deli Dimes' Fresh Watermelon Gummy Rounds are a consistent pick for us for the juicy watermelon flavor, together with the crunchy sugar coating. We also know that dollar value matters, and a winner on that end, too–10 gummies for 100mg THC total.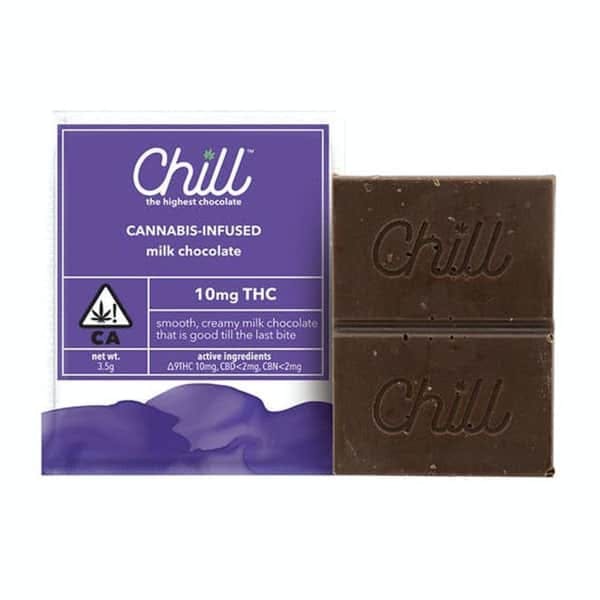 $3 - 2 Chocolate squares with 5mg THC each
Classic milk chocolate, conveniently single-packaged, and risk-free at $3. When it comes to edibles, we also pay attention to the cannabis extract, and 5mg of THC in each Chill square is cleanly extracted via CO2 process.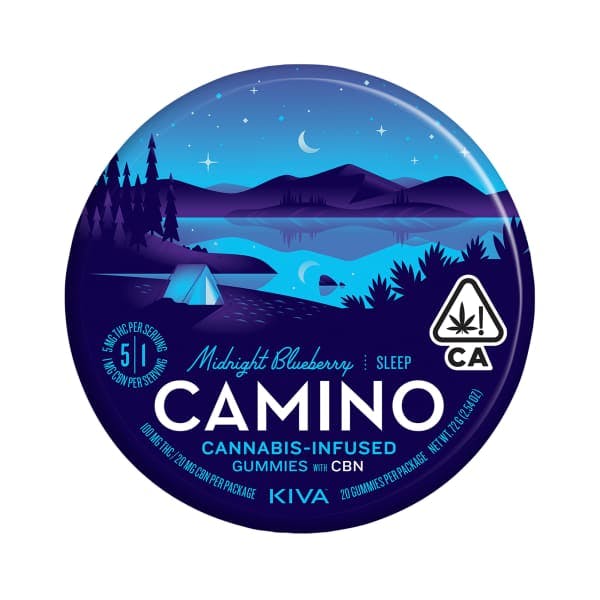 $18 - 20 Gummies with 5mg THC and 1mg CBN each
Part of our job is to educate visitors on the effects of different cannabinoids for the desired experience. A common request is something to help you sleep, and we often recommend Kiva Camino's Midnight Blueberry's sleep-promoting gummies. Kiva is known for reliable, consistent dosing, and each of these little guys contain 5mg of THC, but also 1mg of CBN – a cannabinoid known for its sedative properties.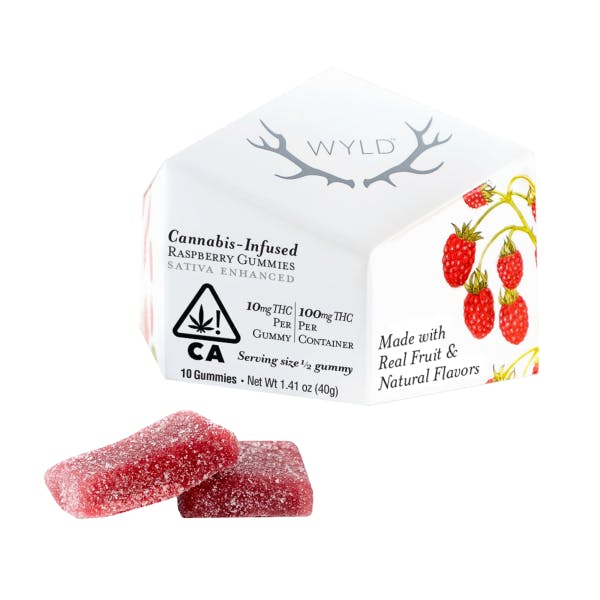 $17 - 10 Gummies with 10mg THC each 
WYLD gummies are a staff-and-fan favorite for a reason! These Raspberry Sativa gummies have amazing flavor from real fruit, and the fruit terpenes work perfectly with the 10mg of THC from heady sativa. We recommend this for anyone who likes to get adventurous while the sun's still out.
Budtenders' Picks: Best CBD Selection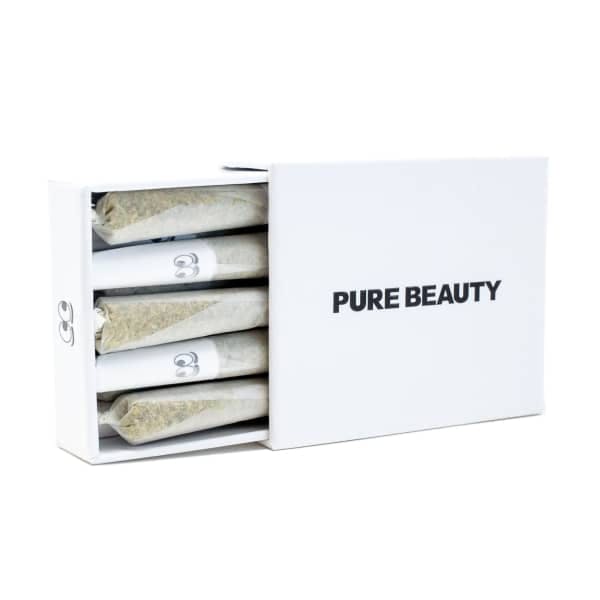 $42 - 10 Prerolls with an eighth of CBD flower total. 
For those who enjoy smoking, we recommend Pure Beauty's CBD Babies. Pure Beauty is usually hyped for their clean-grown, high-potency flower, and we were pleasantly surprised by these low-THC (6%), high-CBD (10%) mini-joints. One of these little guys and you'll be so relaxed. The cute and portable pack is an added plus 👀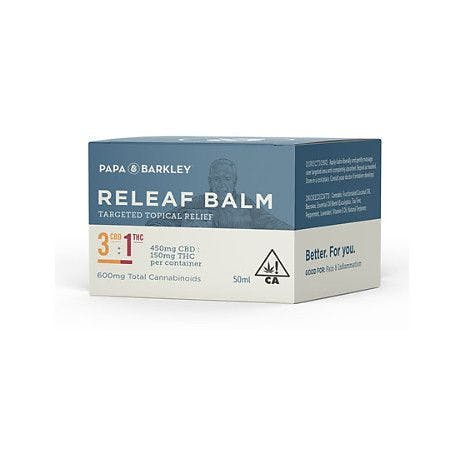 $90 - 50ml Medicinal Balm with 521mg CBD and 156mg THC total
Every day, we see a variety of needs, and topicals can really hit the spot. Papa & Barkley's CBD Releaf Balm is a bestseller for a reason–it really works for those aches and pains. It comes in the option of 3:1 CBD:THC ratio and also 1:3 CBD:THC.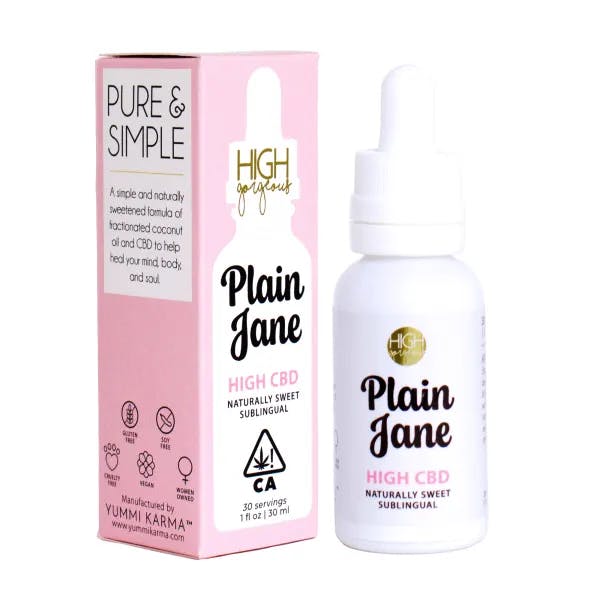 $50 - 1oz. Sublingual tincture with 1000mg CBD total
Sublingual tinctures–placed under the tongue–are considered the most effective method when you need quick relief but don't want to smoke or vape. 
We like to recommend the Plain Jane CBD tincture from High Gorgeous for anyone who wants to easily incorporate CBD into their lives. It tastes great, too, thanks to the MCT (fractionated coconut oil) base that's all-naturally sweet.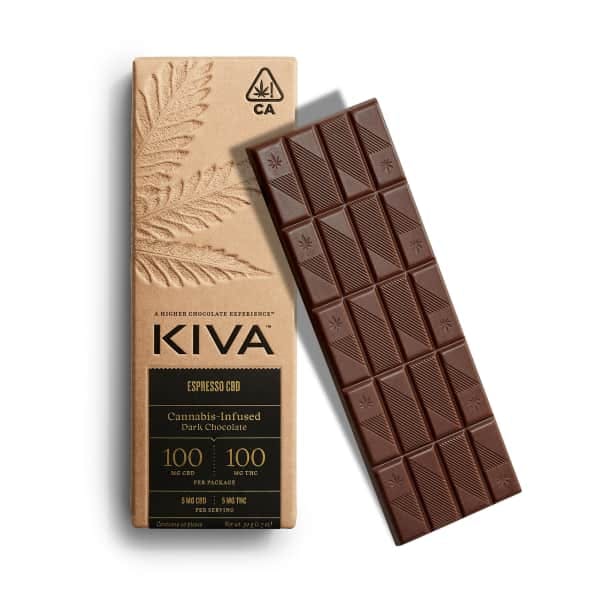 $22 - 20-Square chocolate bar with 100mg CBD and 100mg THC total 
When it comes to chocolate, you can't go wrong with Kiva, and this espresso CBD bar slaps.  It's a failsafe rec–it's delicious, vegan, and made with quality ingredients like 100% cannabis flower grown in Mendocino County. We love the 1:1 CBD:THC ratio for a very chill time.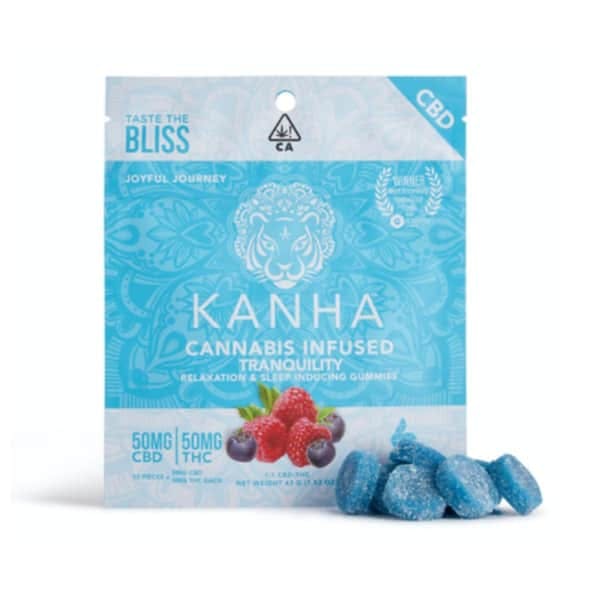 $22 - 10 Gummies with 5mg CBD, 5mg CBN, and 5mg THC each
For CBD gummies, we adore these blue raspberry gummies from Kanha–the ingredient list is super clean, and they definitely live up to the name. When customers come in looking for something to help them sleep, we recommend they look for the lesser-known cannabidiol CBN in the ingredients–it has a sedating effect that helps insomnia like nothing else.