CALIVA CANNABIS DELIVERY EXPANDS NORTH INTO SOUTH SAN FRANCISCO
Caliva is excited to announce our expanded delivery range and new, lower minimums into South San Francisco.
Customers throughout the Bay Area can now enjoy the same, trusted service they receive in our state-of-the-art dispensary online. Caliva's online store offers the flexibility to either shop for in-store pickup or same-day delivery.
While our previous delivery range focused on the South Bay and lower Peninsula, we can now deliver north to South San Francisco and west to Pacifica. Starting in December 2018, we will also begin piloting deliveries into San Francisco proper.
From the beginning, Caliva's promise has been to provide customers a superior cannabis buying experience, with a wide selection of products, in-house grown flower, and friendly consultative services. With expanded delivery, that promise hasn't changed. We will continue to carry a breadth of products in-store and online. And customers can easily chat with a trained wellness consultant (a.k.a. budtender) while shopping online by clicking the blue chat box in the lower right-hand corner of every page online.
Check out our new delivery range >
Caliva's online store includes up to 300 different cannabis products for people to choose from. We understand that in this newly-legal landscape, many customers are trialing new products frequently to discover what strains, patches, vapes, topicals and tinctures work best for their individual needs.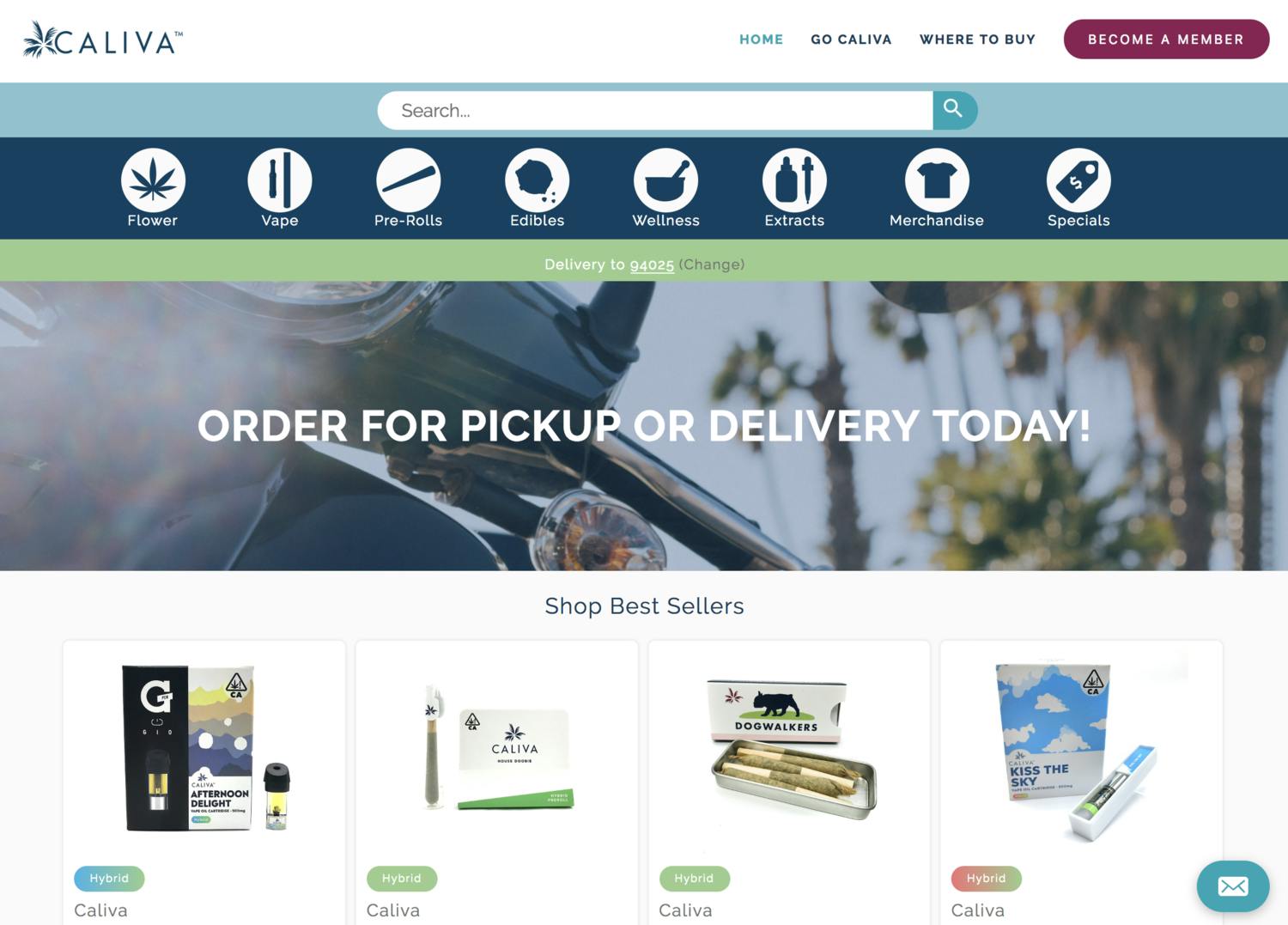 The best part of our expanded delivery is we can deliver to anyone who is at least 21 years old in a variety of locations: their home, at restaurants, workplaces, nearly everywhere! (We can't deliver to places where there is a populous of underage persons.)
We're thrilled to begin offering cannabis delivery to more people, but you can always come in and visit us in San Jose as well!