WE'RE CELEBRATING OUR 4TH BIRTHDAY IN STYLE
That's right, on July 10, Caliva turns four years old. From a newly formed business in 2015 to a thriving, 600+ person company today, we've grown immensely over the past four years — and have had a great time doing it. We captured four of our proudest moments from the past year below.
To celebrate such a momentous year, we went big for our 4th birthday with a Limited Edition Birthday Cake All-In-One vape pen. Yes, we made a delicious party vape so you can celebrate with us.
Our special 2:1 (high-CBD, low-THC) formulation tastes just like a classic vanilla birthday cake that's layered with berry filling and topped with sweet cream cheese frosting.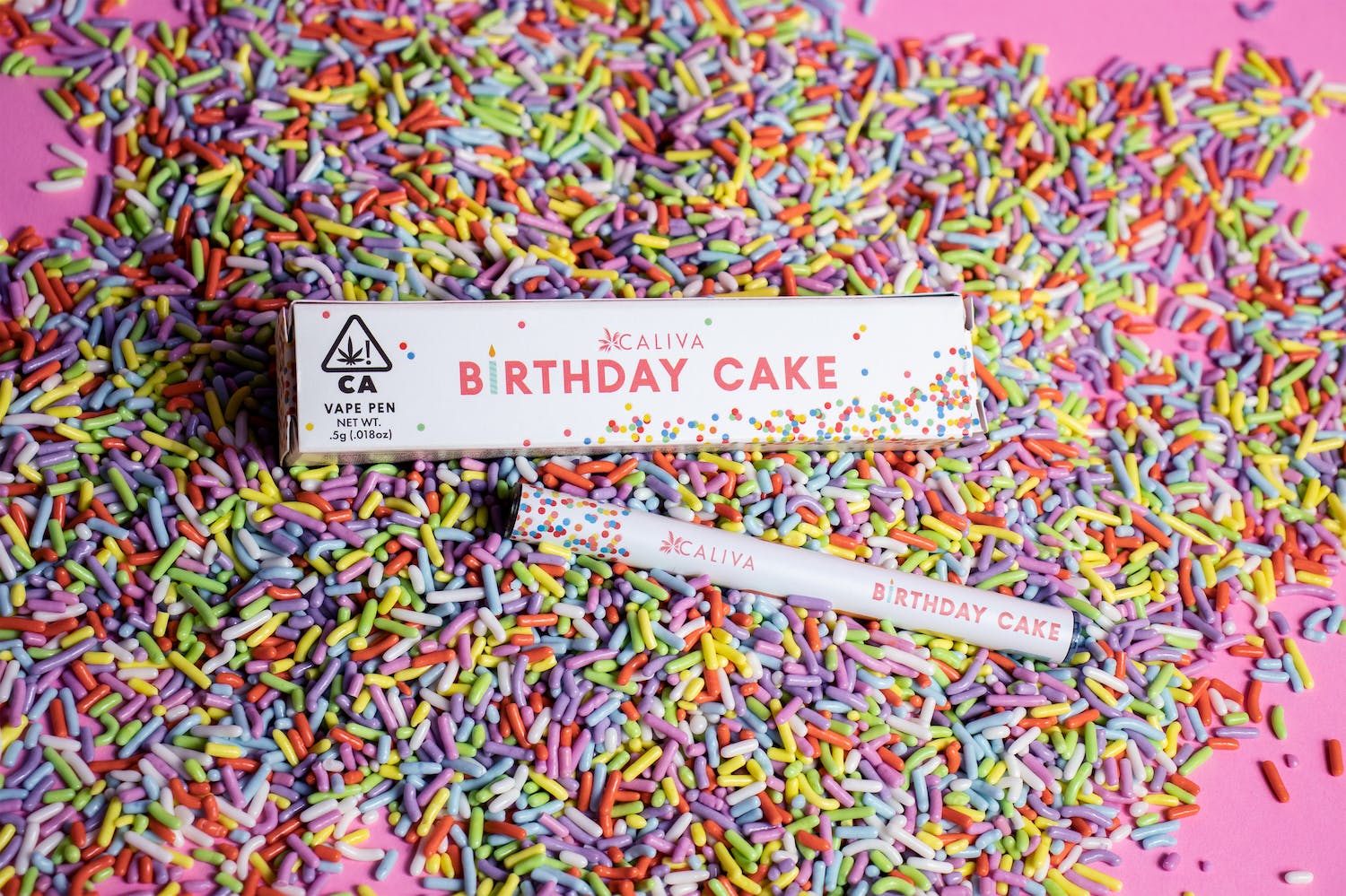 Put on your party hat and snag our Limited Edition Birthday Cake vape for $20. We'll also have plenty of promotions going on through July 14th in-store only. Come wish us Happy Birthday and ask your wellness consultant about the deal of the day. 
4 THINGS WE'RE CELEBRATING FROM CALIVA'S 4TH YEAR AROUND THE SUN
1. 3.5X growth — and a lot of new faces at Caliva
Looking back to just one year ago, our incredible growth seems almost surreal. But at Caliva, we now know the sky's the limit. We grew by nearly 3.5X year-over-year in revenue from 2018 to 2019. That means we served more customers and saw our products become available in new areas of California. 
Our 4th birthday is really about the people (eating cake and wearing party hats just isn't as fun solo). Since our founding in 2015, we've hired 600+ people. Since January 2018 alone, we've hired over 500 people, with 250+ of them joining since the start of 2019!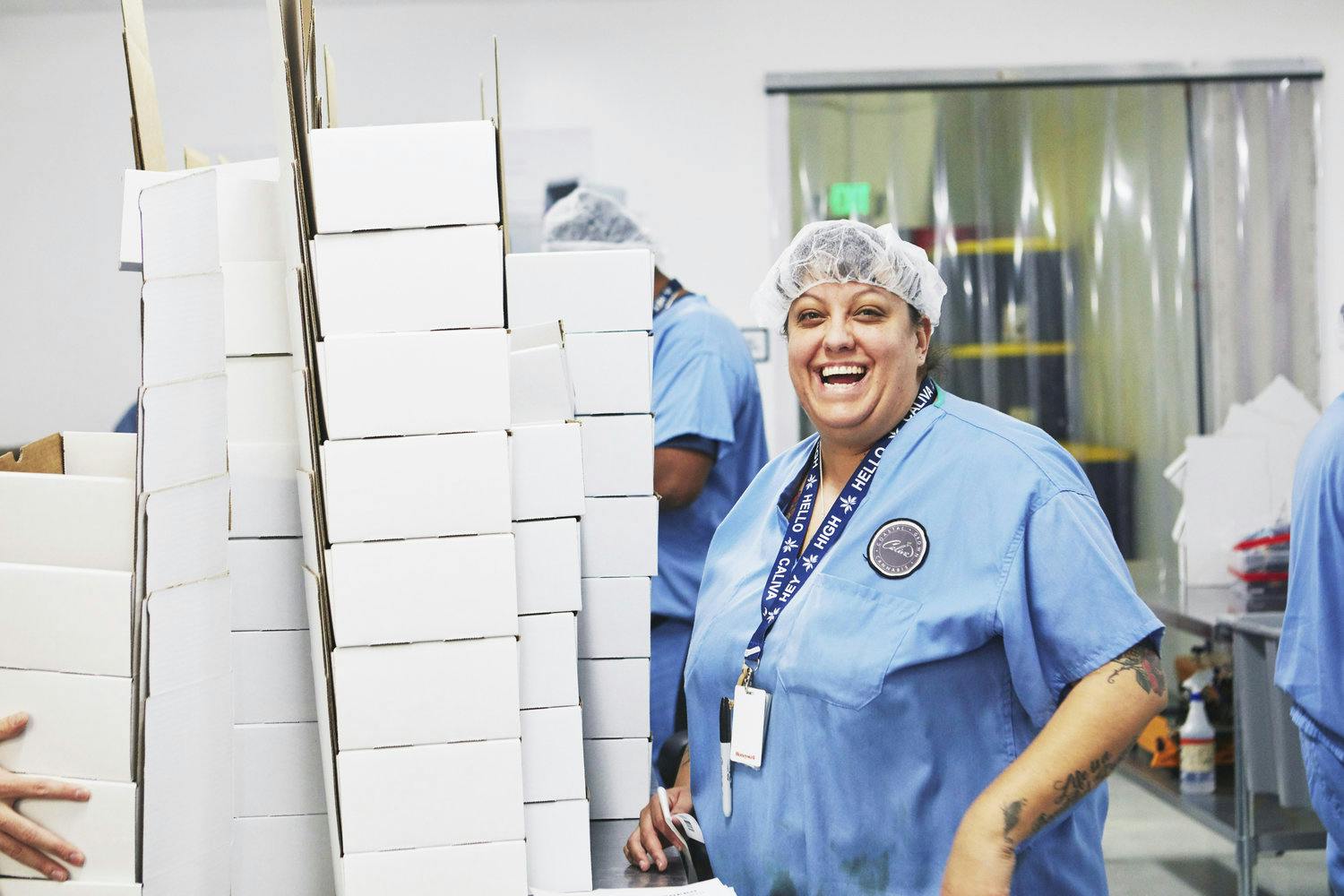 We wouldn't have been able to grow without our passionate team. The people of Caliva believe in the power of the plant, and sharing cannabis in its best form with Californians. You see that love, attention and thoughtfulness that our team brings to each role in our final products and customer experience. 
Want to help grow Caliva together? Visit our Careers page.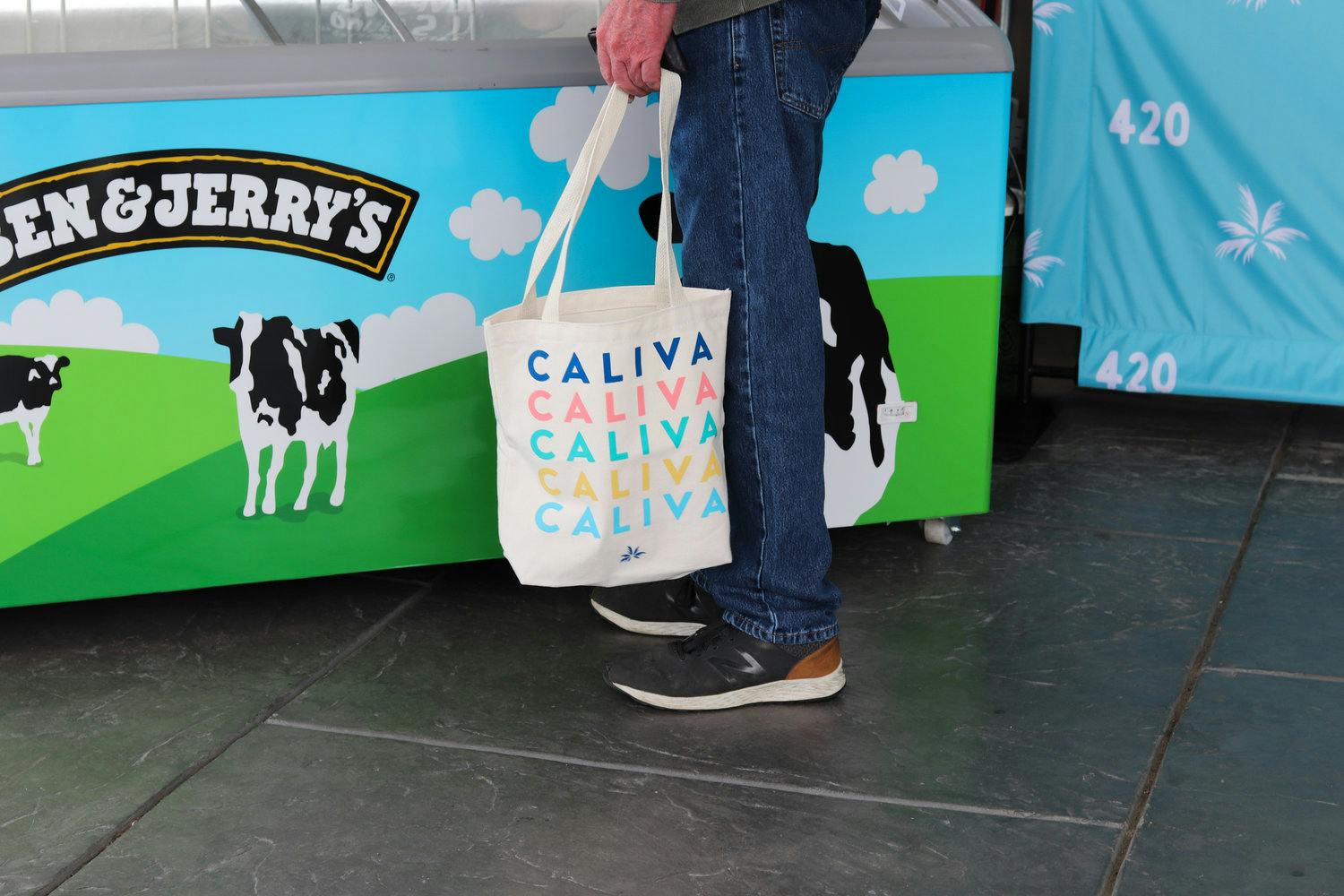 2. Giving back to the community all year — and for our birthday
One of the themes of our 4th year we're most proud of is investing in the community and supporting causes we believe make the world a better place to live.
For our 420 (the unofficial holiday for cannabis enthusiasts) Puff Puff Pass It Forward Campaign this year, Caliva donated 4.20% of all wholesale and retail sales on 420 weekend to Clear My Record, a Code For America program working to clear eligible cannabis records. 
Ben & Jerry's — our favorite socially-active ice cream company — and nearly 60 of our dispensary partners joined in for the 420 event.
For our 4th birthday, we've giving back again. For every Birthday Cake Vape purchased, Caliva is donating $4 to Our City Forest, a San Jose nonprofit who's also on a mission to create a happier and healthier Silicon Valley. Our City Forest does this by cultivating and planting trees around the Bay Area.
3. Award-winning and record-setting flower
Our cultivation team has kept the wins coming all year. Most recently by taking home the gold at High Times for Best Hybrid Flower for Z Cube! 
Not only is taking first place at the Cannabis Cup for flower the highest honor for cannabis cultivators, but the cultivation and Caliva Labs teams had put a lot of time into Z Cube. That's because Z Cube was cultivated in-house at Caliva. It was part of a one-year phenohunt, or cultivating seeds (rather than plants) and evaluating their qualities to find the best new strains. 
The cultivation team, led by Ryan Brantley, worked with Caliva's in-house lab to collect data on potency, terpene profile and yield over multiple harvests — ultimately locking in the award-winning Z Cube.
Alien OG, another one of Caliva's prize production strains, tested in state-certified labs for a crazy-high potency of 35%! Several batches of Caliva have tested over 30%, and we believe Alien OG is record-setting in terms of consistently potent flower.
4. Diving into other form factors: pain-relief lotions and beverages
This April, Caliva expanded into wellness with a new form factor for us: topicals. Our pain relief lotions are all-natural and allow us to tap into a new audience and category.
Unique in the cannabis industry, we have our own internal innovation lab here at Caliva that crafts custom products. The Caliva Lab, led by Director of Research Maya Kochman, has been working closely with physicians who are experts on pain for over a year to develop these pain relief lotions.
And we aren't stopping at lotions; beverages are on the horizon. In June, Caliva acquired Zola, a plant-powered hydration company, and the CEO of Zola, Chris Cuvelier is leading our foray into THC and CBD drinks. We can't wait to be refreshed by what he and Maya develop.
Stay tuned over the next year for big things. We're feeling really good about Year No. 5.