CELEBRATE FRIENDSHIP DAY WITH THE BEST PRODUCTS TO SHARE WITH FRIENDS
Whether you're hitting the festival scene, enjoying the serenity of the great outdoors, or just chilling on the beach, time spent with good friends is time well spent! And as we all know, cannabis is a great addition to any friend-outing. 
For many people, weed is great for socializing. Sure, some strains can leave you wishing you were at home watching Netflix, but others leave you feeling open and unguarded, ready to be social and hang out with your best buds. Not only that, but it's a perfect way to make new friends! 
In honor of International Friendship Day on Sunday, August 4th, we rounded up some of our favorite products to share with friends.
Pick up something for the group, call your buds, and let the fun begin! Scroll to start shopping!
"CANNABIS HAS ALWAYS PLAYED A SPECIAL ROLE IN MY CLOSEST FRIENDSHIPS."
"I have a bit of social anxiety and I get antsy just sitting with acquaintances, trying to make small talk," says Rachel, a writer from Colorado.  "But when you have a smoking friend, it gives you a reason to hang out often and the slow, relaxing process of smoking is a natural setting for sharing mundane, small moments from your day." 
When she moved to Colorado, Rachel says she had a tough time finding that feeling with her new friends. "It wasn't until I found another girl who smokes... that I felt that really special bond again. We definitely went from acquaintances to real friends because of the intimate, quality time we spent toking together."
THE BEST STRAINS FOR SOCIALIZING
For most people, we'd recommend to go for sativas over indicas. Sativas are known for giving an energy boost and a clear head, so you'll be more alert and ready to hang with friends.
Sativa-dominant hybrids are also a good choice, especially for a relaxing chill sesh with friends. If you have anxiety, including social anxiety, though, reach for an indica or indica-dominant hybrid.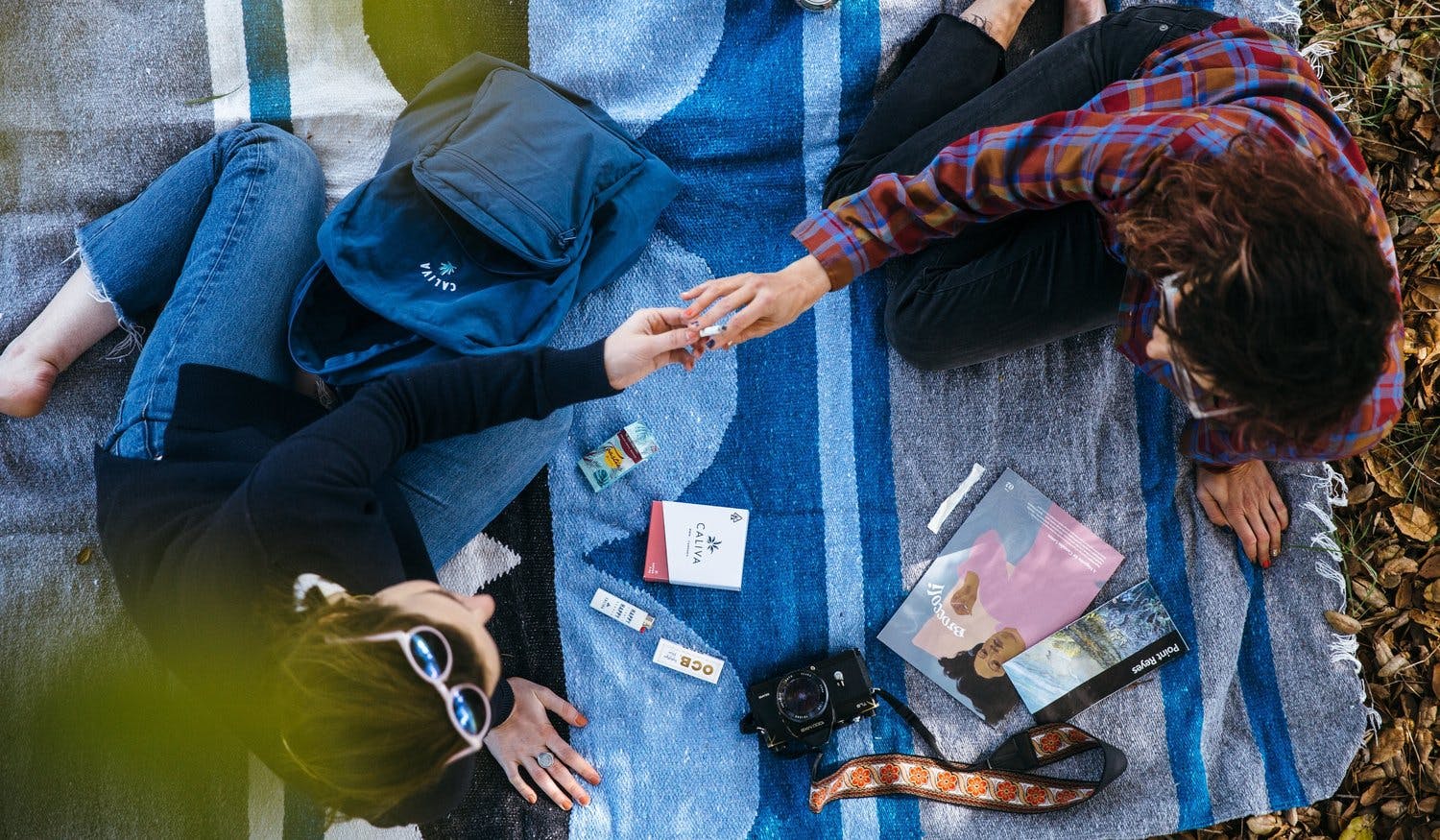 SHARE WITH FRIENDS: OUR SHAREABLE FAVES
If you're looking for the perfect shareable to bring to a barbecue or use as an excuse to invite a friend over, Caliva's got you covered!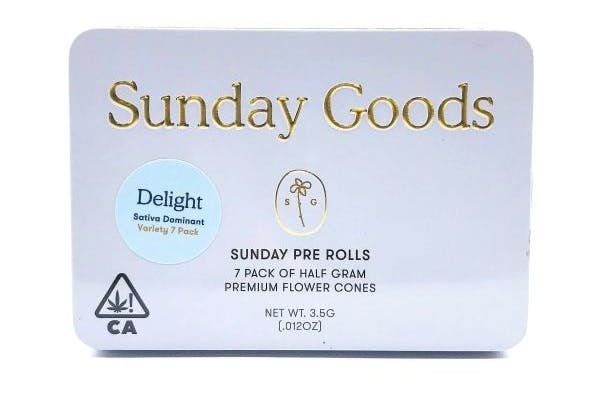 Want to take the edge off a little before heading out to a party or gathering? These cute hybrid pre-rolls (0.5g each, 19%+ THC), can't be beat for easing social anxiety and giving you a bit of a confidence boost. Great for sharing with acquaintances at parties or during deep bonding with your besties.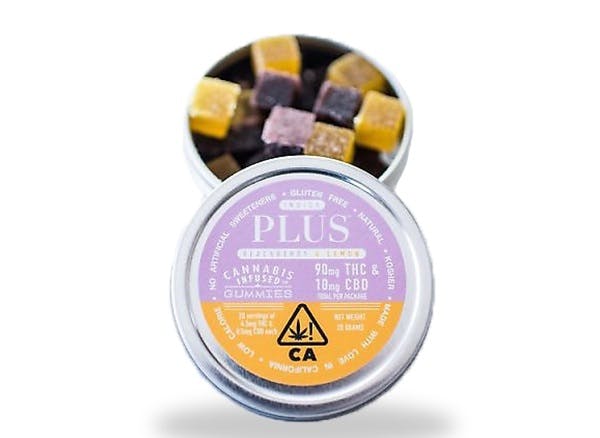 Does it really get any better than THC-infused gummies? Why yes, yes it does — just add blackberry and watermelon! These gummies will have you and your friends ready for your next adventure, wherever life leads you! What will your crew like more: Sour Watermelon or Blackberry Lemon?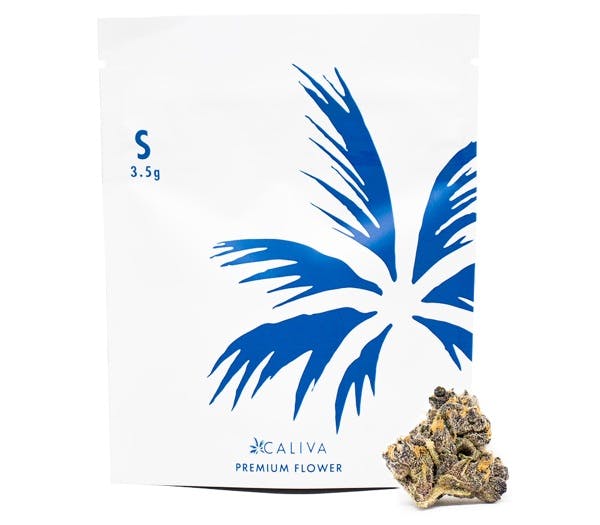 Caliva's own flowers are for the DIYer in all of us. Perfect for joints, bowls, bongs, and bubblers, Venom OG is bursting with bright shades of orange and purple and notes of pine and lemon. It's a tropical jungle all its own.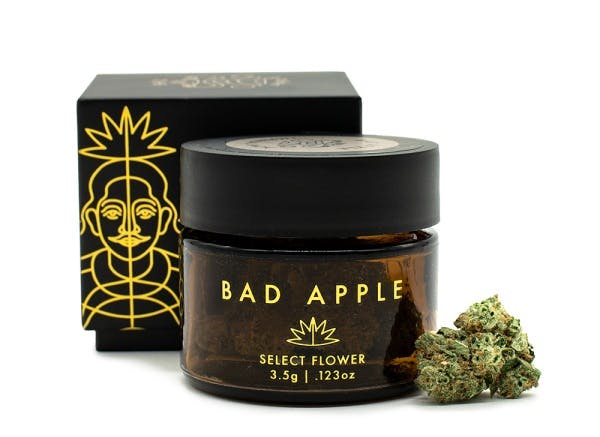 Want to roll a joint with something extra special? You and your best friends will receive your best ideas from the heavens with the sweet, lemony Citrus Kush from Bad Apple.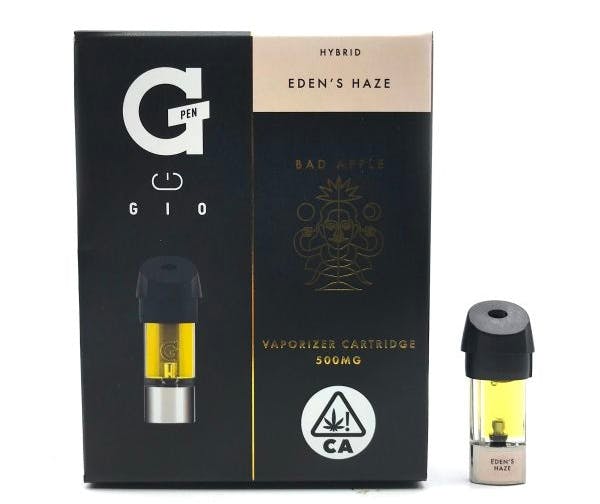 No muss, no fuss, a vape is the perfect on-the-go goody for a night out with friends. Alert and confident, enjoy mixing and mingling with new friends and old after a few pulls on these delicious blends.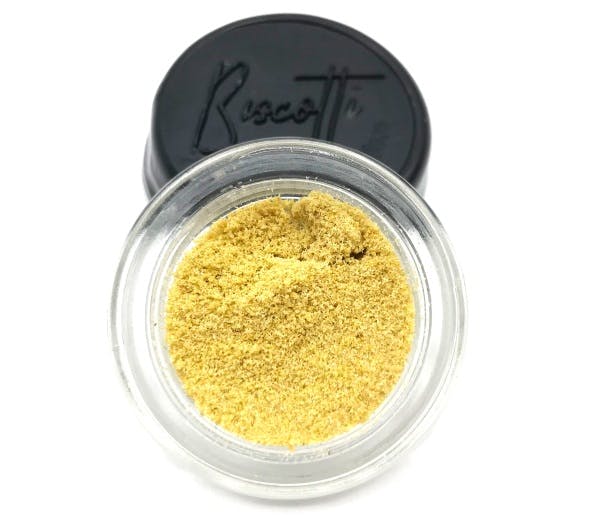 Sharing special occasions with friends really is one of life's little joys. Take it one step further with this incredible hash.
How are you sharing cannabis with your friends this International Friends Day? Let us know by tagging us on Instagram @gocaliva.