5 THINGS TO KNOW ABOUT CALIVA'S NEW PAIN RELIEF LOTIONS
We know cannabis can fit into people's lives in many ways, from sparking up Toasties at a concert to using vapes to unwind or get creative.
Now, we're there for you on those days you're feeling achy, experiencing chronic pain, fighting off a tension headache, or recovering from a tough workout. Our newest line of products — Caliva's Pain Relief Lotions — are now available in our store and online to deliver relief for you throughout the day.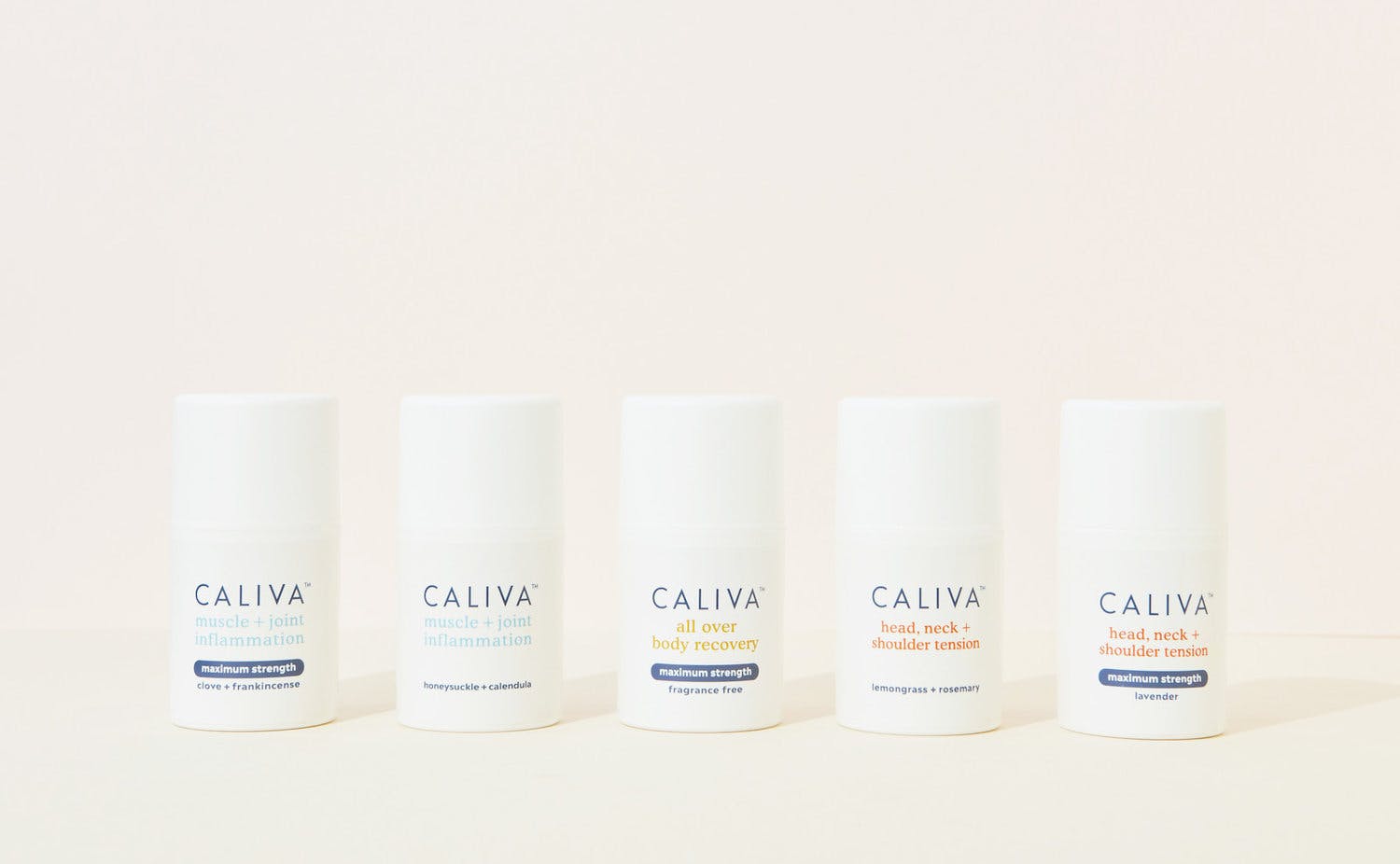 1. People reported our lotions are fast-acting and discreet
From feeling relaxing and cooling effects, to a release of pressure and tension in their bodies, customers generally report pain relief within 10 minutes of using our lotions, lasting up to 2–3 hours.
Quite different from sticky cannabis balms and smelly drugstore creams, people also loved how discreet our lotions are, with soothing aromas and a fast-absorbing formula that leaves your skin soft. It's made to apply before pulling on clothes or to reapply easily throughout the day.
2. Caliva partnered with pain experts to develop these lotions
Unique in the cannabis industry, we have our own internal innovation lab here at Caliva that crafts custom products. The Caliva Lab has been working closely with physicians who are experts on pain for over a year to develop these pain relief lotions.
Compared to other pain relief products on the market, we took the good — high-quality cannabinoids and effective ratios of THC:CBD — and fixed the bad — smelly sticky, and greasy formulas that didn't feel good on our skin.
We've thoroughly tested each lotion to make sure they're safe and effective enough for you — and your mom and grandma.
3. Our lotions are formulated for different types of pain in the body
We know that there isn't just one type of pain. So, we worked with pain experts and physicians to formulate each lotion around the types of pain receptors that are plentiful in different parts of your body.
 We also added in natural remedies in the form of organic essential oils.
Instead of one-size-fits-all relief, you can now reach for more personalized lotion depending on how your body's feeling that day.
4. Essential oils blend oh-so-amazing aroma with therapeutic power
Our essential oil picks were chosen for their effectiveness as homeopathic remedies. Here are just a few of the therapeutic effects each essential oil has traditionally been used for.
Clove is used to relieve pain and inflammation and frankincense to promote circulation and reduce inflammation.
Honeysuckle is used to relieve pain and inflammation, and calendula (aka marigold) is a botanical source of arnidiol — the agent used in arnica that helps with bruising.
Lemongrass is traditionally used for pain and inflammation relief and rosemary for stress and pain reduction.
Lavender is known to help reduce stress, alleviate headaches.
5. These lotions won't get you "high"
These lotions contain THC but are non-psychoactive AKA they don't make you feel "high."
The cannabinoids in these lotions target local endocannabinoid receptors in your skin. But they do NOT penetrate deeply enough to enter your bloodstream.
If you're still worried about feeling high, we recommend starting with our All Over Body lotion, which has the lowest concentration of THC, so that you can see for yourself how your body responds.
Find out more about each new lotion below! Then let relief take over, your body will thank you.
We formulated these pain relief lotions to be:
Targeted for different types of pain receptors in the body
Non-psychoactive (you won't feel high)
Fast-absorbing
Non-greasy – silky to leave your skin feeling soft
A blend of California-grown cannabis with therapeutic organic essential oils
Easy to throw into your bag on-the-go – without risk of any mess
Paraben-free
Vegan and not tested on animals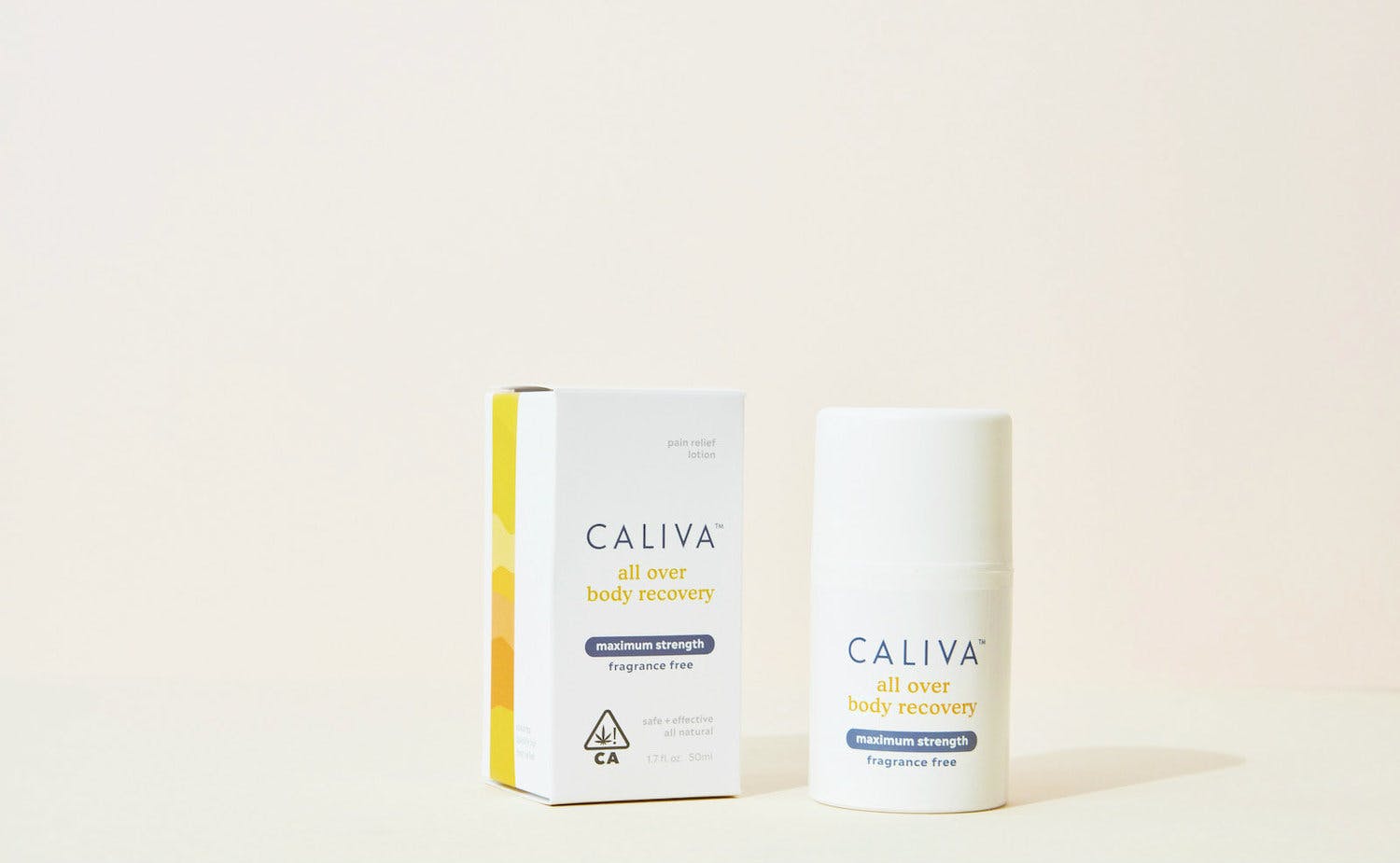 fragrance free, 85mg THC : 85mg CBD
Designed to ease discomfort and speed up recovery for sore muscles, this lotion — without any added essential oils or fragrances — is a good choice for people looking for general pain relief or with sensitive skin.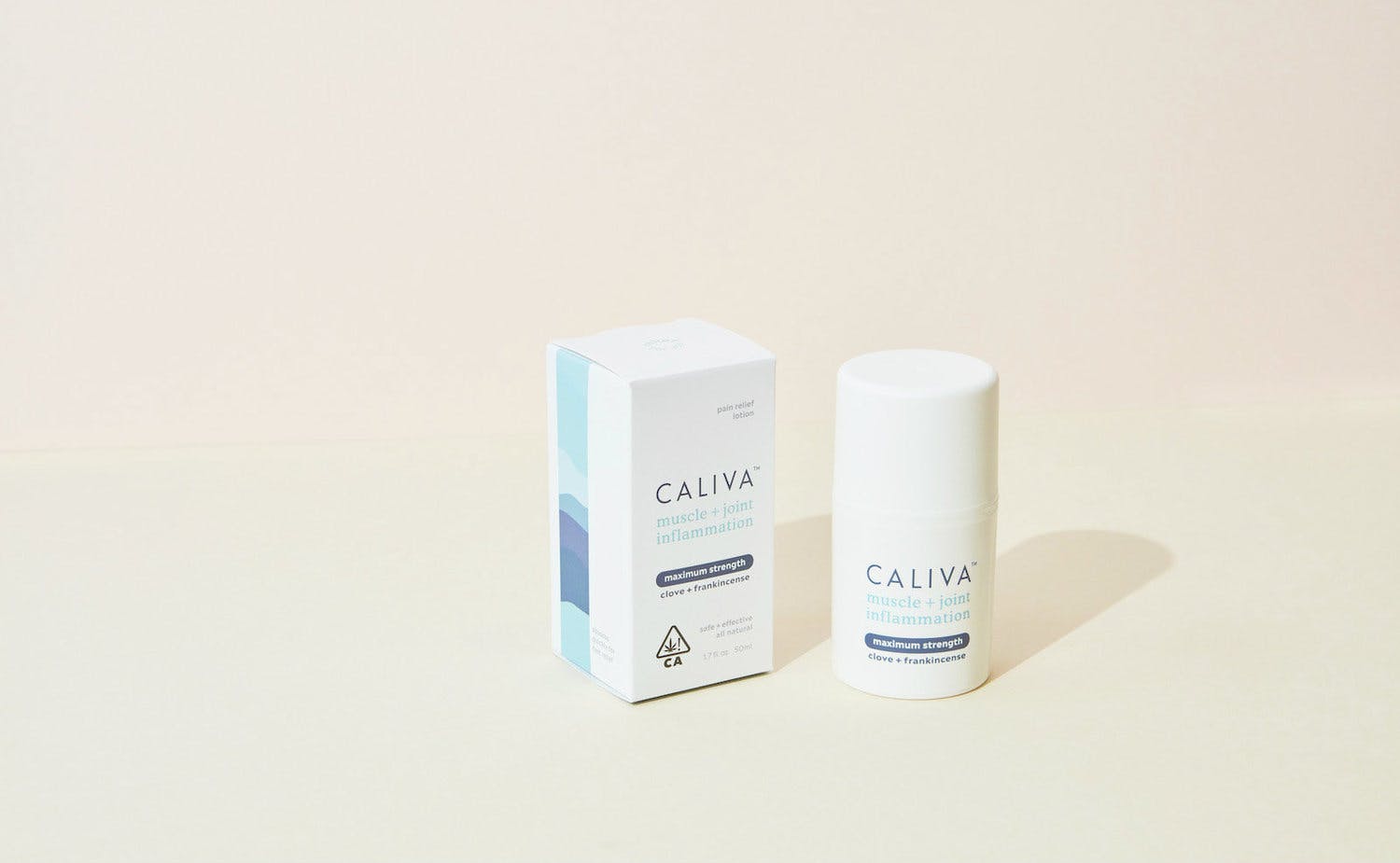 Muscle + Joint Inflammation Lotion - Maximum Strength
clove + frankincense, 200mg THC : 100mg CBD
This maximum strength formula has twice as many cannabinoids as our regular strength lotion. Organic clove and frankincense essential oils deliver additional therapeutic effects and a spicy scent.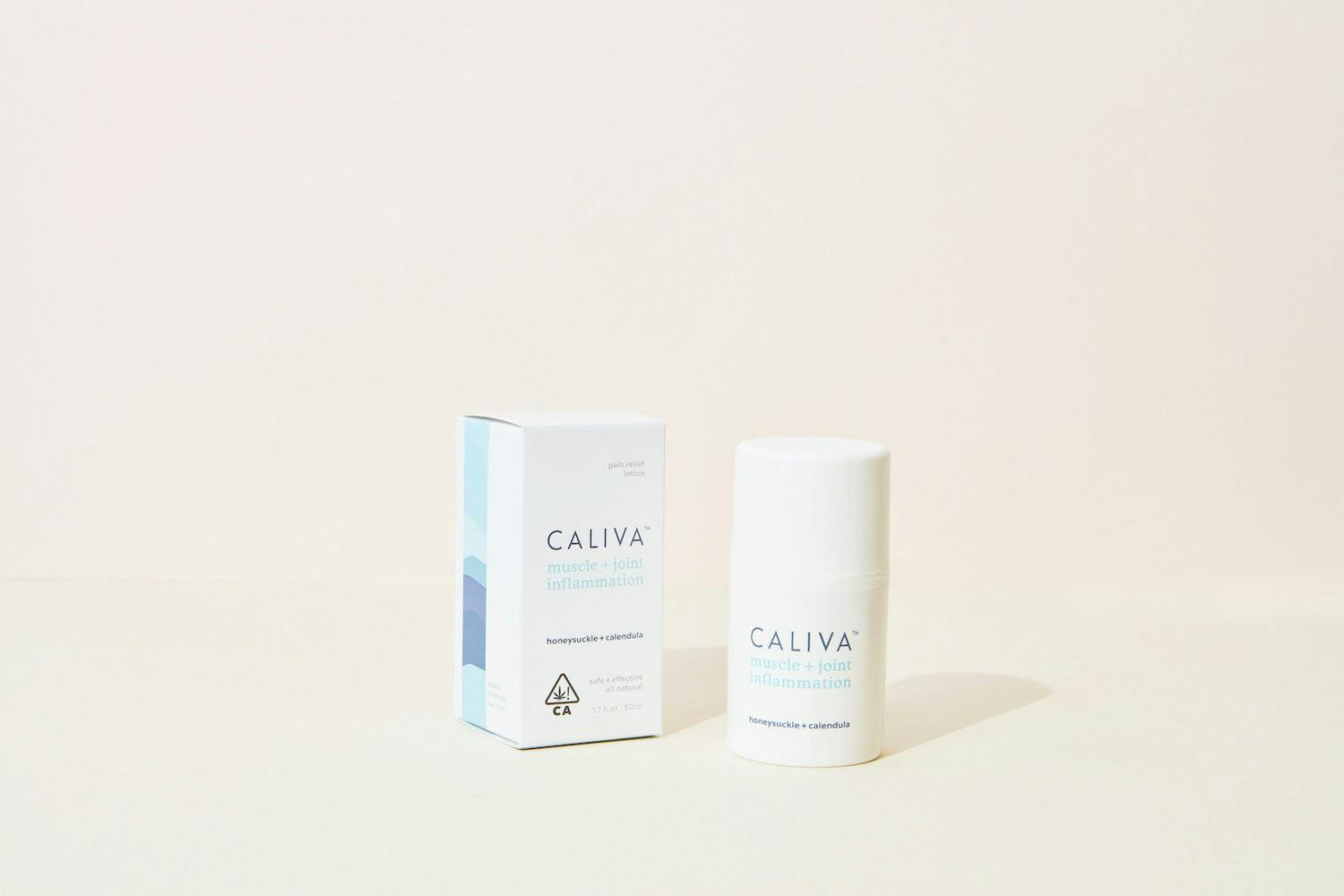 Muscle + Joint Inflammation Lotion
honeysuckle + calendula, 100mg THC : 50mg CBD
Designed for daily joint pain and muscle aches, this lotion's infused with organic honeysuckle and calendula essential oils for additional therapeutic effects and a floral aroma.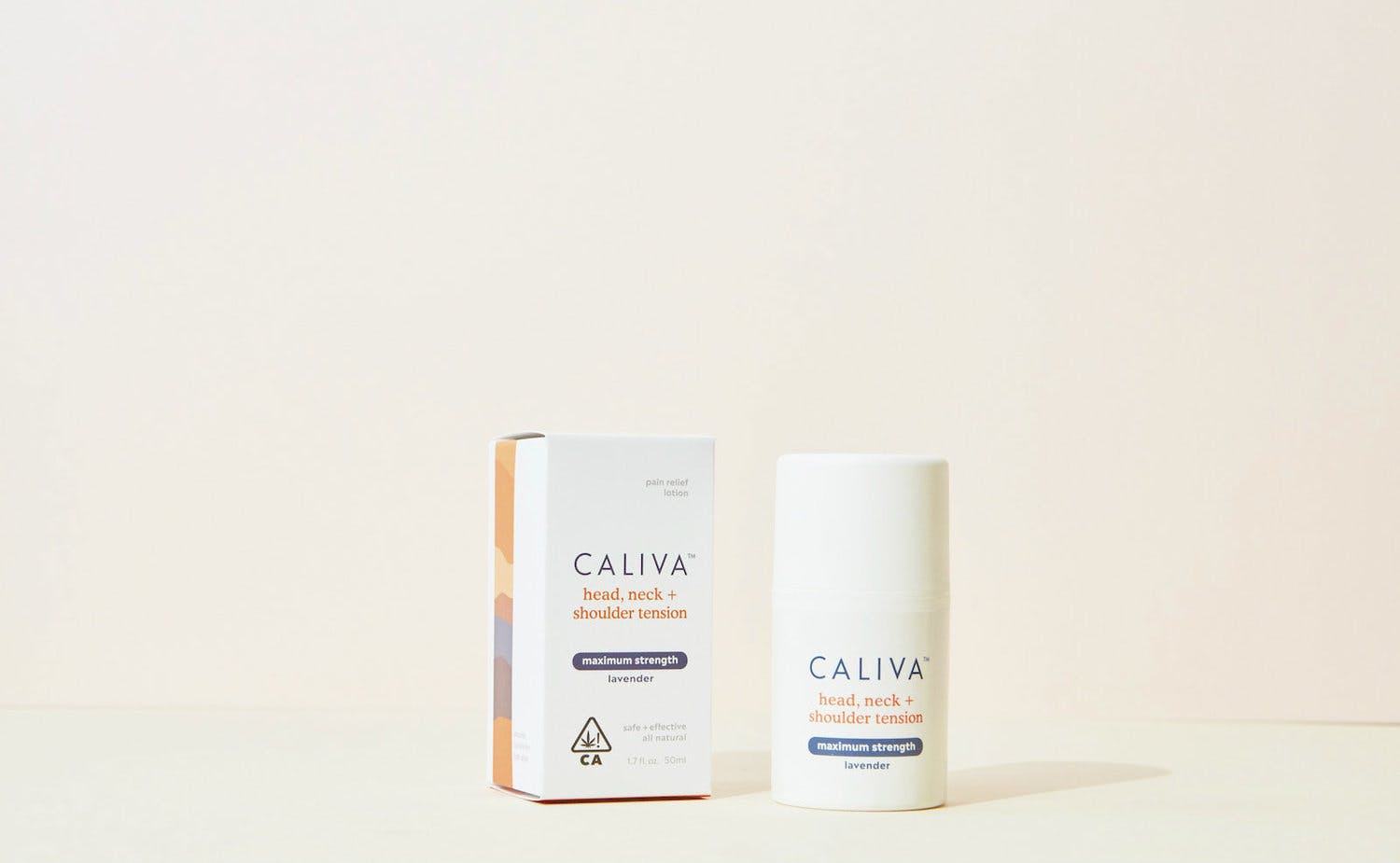 Head, Neck + Shoulder Tension Lotion - Maximum Strength
lavender, 340mg THC
Melt away head, neck, and shoulder tension, with this maximum strength formula (twice as many cannabinoids as regular strength). Infused with calming organic lavender essential oils.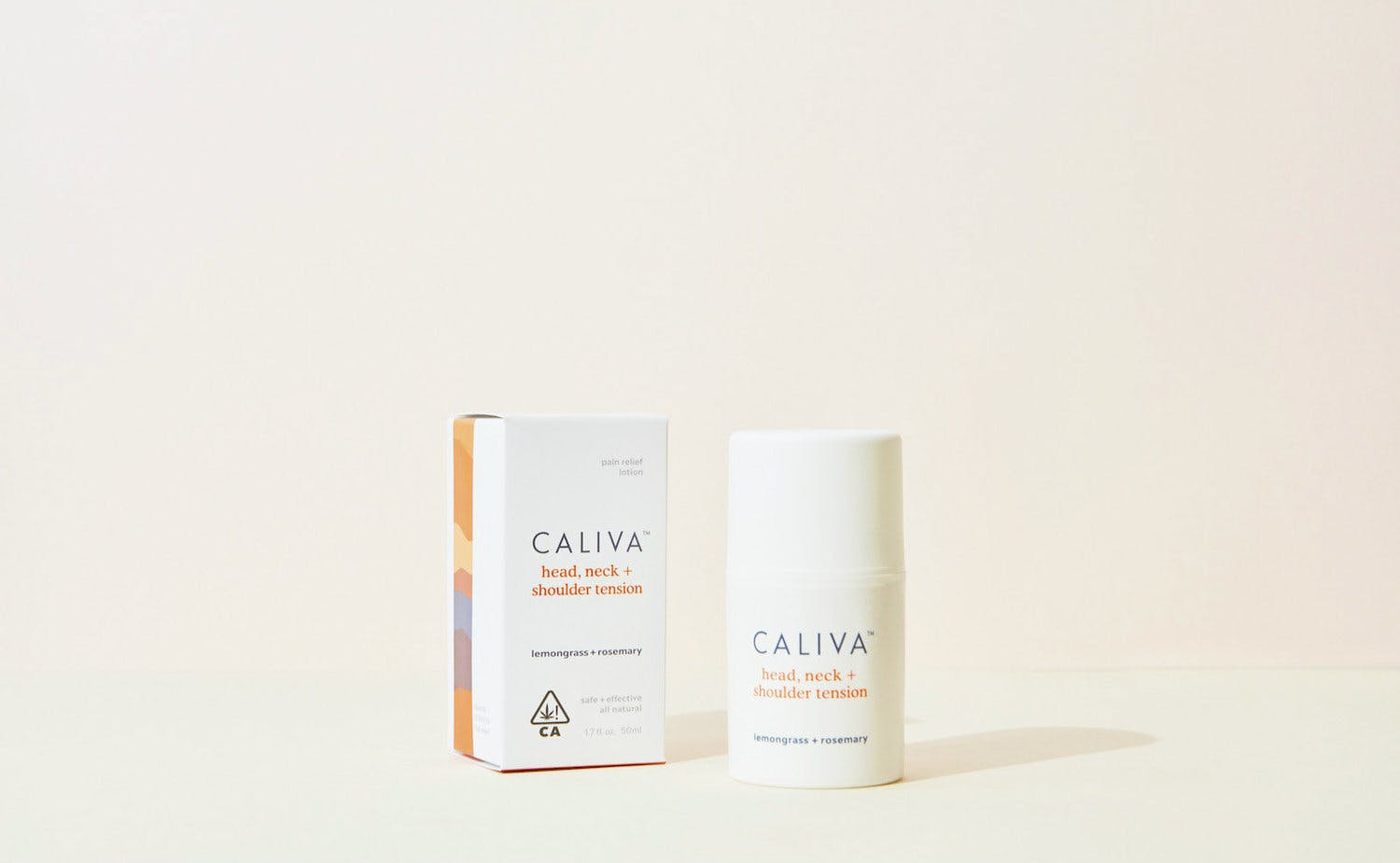 Head, Neck + Shoulder Tension Lotion
lemongrass + rosemary, 170mg THC
Designed to melt away head, neck, and shoulder tension, this lotion combines California-grown cannabis with the calming and anti-inflammatory effects of organic rosemary and lemongrass.