5 MOMS AND DAUGHTERS DISH ON SHARING A LOVE FOR CANNABIS
The stats on cannabis are quickly changing, and they reflect what we already knew: The couch-locked stoner stereotypes are on their way out, and thoughtful cannabis use is ramping up among adults of all ages and demographics. Attitudes are changing quickly, too — even among older Americans. In fact, Baby Boomers are the fastest growing group of new cannabis users.
So, do moms and cannabis mix? More and more, it appears that they do. In honor of Mother's Day, we chatted with five women about their own stories of moms, kids, and cannabis. Here's what they had to say.
This Grandmother Shares How Views on Cannabis Have Changed From the '60s to Today
Beatrice* is a mother and grandmother who told Caliva about how her views on cannabis have changed over the years.
Caliva: Did you use cannabis when you were a teenager in the 1960s?
B: Yes. I started smoking "dope" — which is what we called it then — in high school. I used to cut out with my friends at our Catholic school and go back to class stoned! It was a mellow thing for us, mostly.
But one time I smoked hash and had what I can only describe as an out-of-body experience. That scared me enough that I didn't try cannabis again for almost thirty years!
Caliva: What reignited your interest?
B: When it started becoming legal in various states, I got curious. I like that you can access more information now about what you're buying. I prefer edibles — and knowing how much THC is in each serving helps a lot. That way I never take too much!
Caliva: How do you feel when you use cannabis?
B: I feel relaxed and usually kind of giddy. Everything is funny. Food tastes incredible, so that's a lot of fun. The only thing I don't like is that I can sometimes forget what I was saying — even in the middle of a sentence!
Caliva: You have an adult daughter who also uses cannabis. Can you tell us about that?
B: Well, you can't exactly use it and then tell your adult daughter not to use it — especially if you rely on her to get it for you!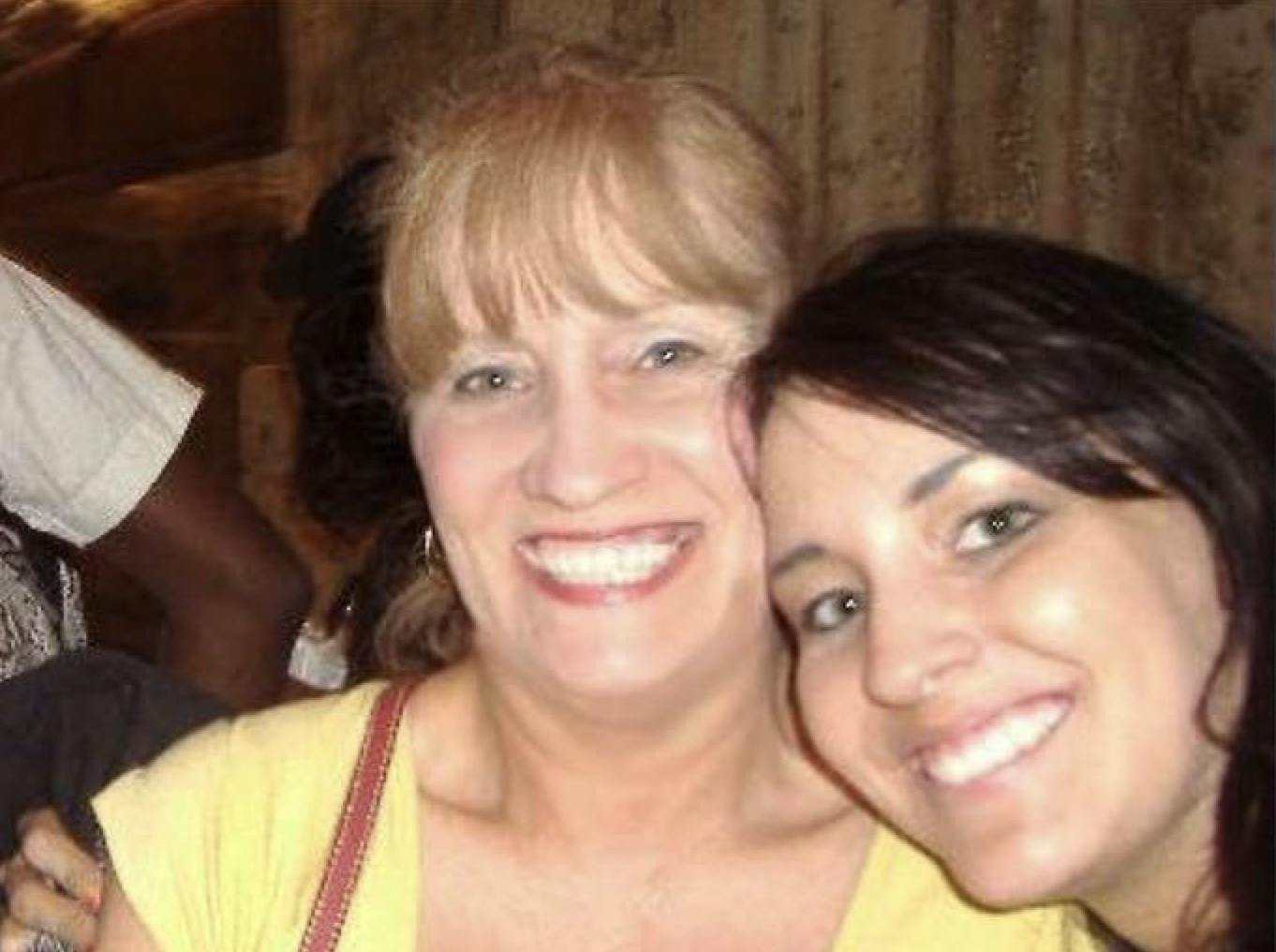 Melissa Howland, a Caliva ambassador, with her mother.
Why This Woman's Mom Went From Uncomfortable With Cannabis to Supportive
Melissa Howland is a fandom influencer and Caliva ambassador living in LA who vapes Gio CBD Lavender 3:1 to help with symptoms of multiple sclerosis (MS) and epilepsy. She also goes for Caliva's Daydream vape flavor because, she says, "it helps me feel inspired throughout my day."
Caliva: Is your mom supportive of your cannabis use?
MH: Back when I was in high school it was really taboo. I remember once my mom had heard on the news that it was 420, and when I came home she was like, "Let me smell you! Did you smoke? Did you use a roach clip?" and I was like, "What is going on?"
Of course, I had smoked weed with my friends earlier that day!
Now my mom is incredibly supportive, though she still doesn't quite know what to call it. It's kind of funny to hear her say — if I'm in pain, for example — "Did you smoke your marijuana?" Because she knows how much it helps me.
We're almost to the point now that she's willing to try it… there are so many different types and kinds, and there's something for everybody. She's learning the differences and we're starting to have more discussions. She's got knee pain and I think it would help her.
Caliva: Are you comfortable being high around your mom?
MH: I actually have been high around her, and it's incredibly comfortable. She knows that it's a way for me to unwind. It's just something that can be fun for a nice day at the beach, or for painting and crafting — things like that.
And I don't like to get too high, anyway. It's kind of like having a couple of glasses of wine versus getting completely annihilated. I prefer a nice balance where I'm not just giggling at everything, and I'm not stuck on the couch.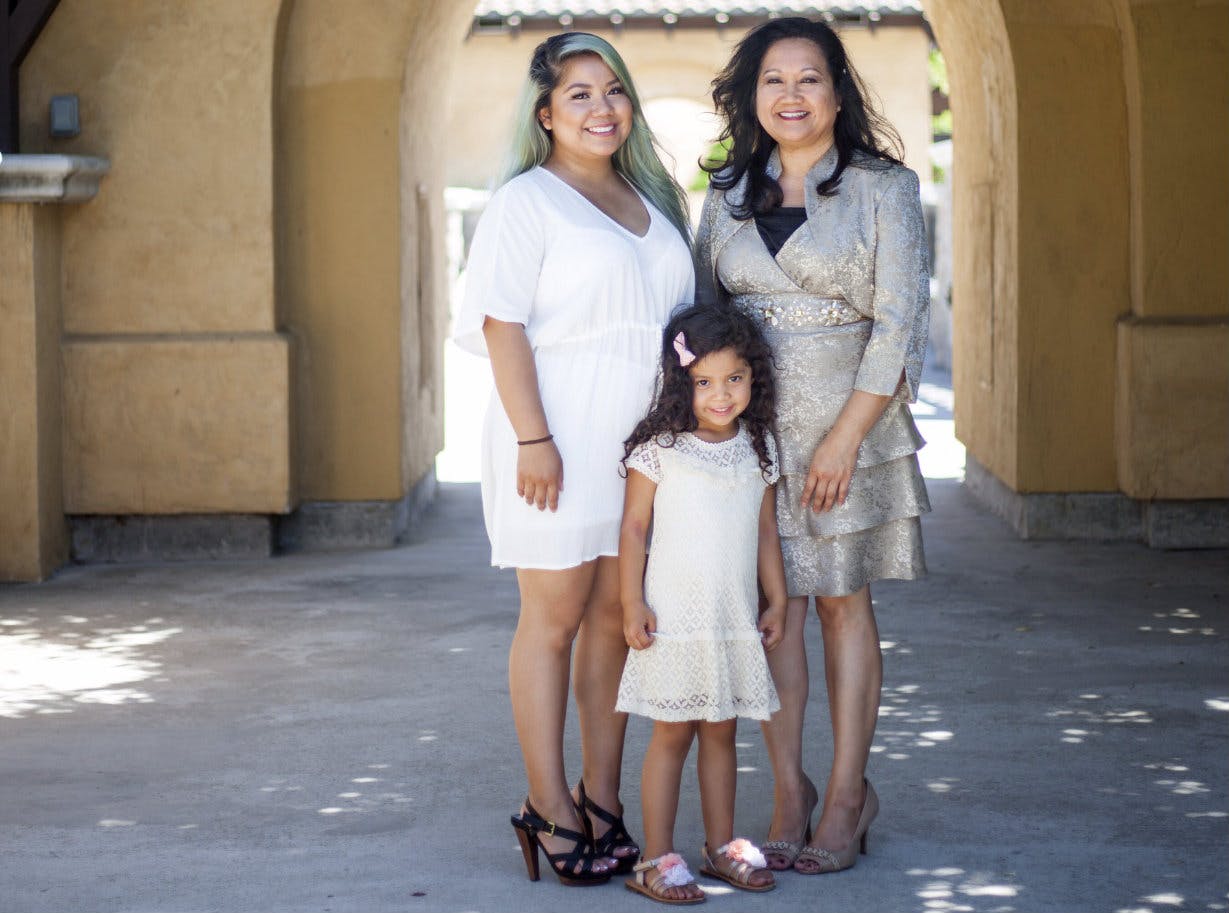 Melinda, a Caliva ambassador, with her mother and daughter.
This CBD-Lover Introduced Her Mom to Cannabis for Relief From Cancer Symptoms
Caliva ambassador Melinda is a 26-year old nurse living in San Jose who primarily uses CBD products. Lotions, vapes, and edibles are the main products she uses. "I've tried it all," she says. Her favorite product today is Plus' CBD Gummies.
Melinda found cannabis a couple of years ago when she and her brother became curious about vaping and using sublingual drops. But her mom, having grown up with strong religious views and negative feelings about cannabis, was at first unhappy with her kids' choices. Melinda tells the story of what happened next.
Caliva: What changed your mom's mind about cannabis?
MT: My mom was diagnosed with stage four uterine cancer, and after a while her pain medications weren't working anymore. My brother and I kept trying to convince her to at least try drops or edibles… something.
We eventually found that Rick Simpson Oil (RSO) and edibles really worked for her. She was more relaxed. She was laughing. She could eat. Even though she was on hospice, I didn't have to give her any narcotics or pain medication. It was pretty amazing.
Caliva: What's your advice for talking about cannabis with moms, especially those who could benefit from pain relief?
MT: It's a lot of playing around, finding the right dose, but I think in the long run it really helps. For my mom, it was a great alternative to pain medication.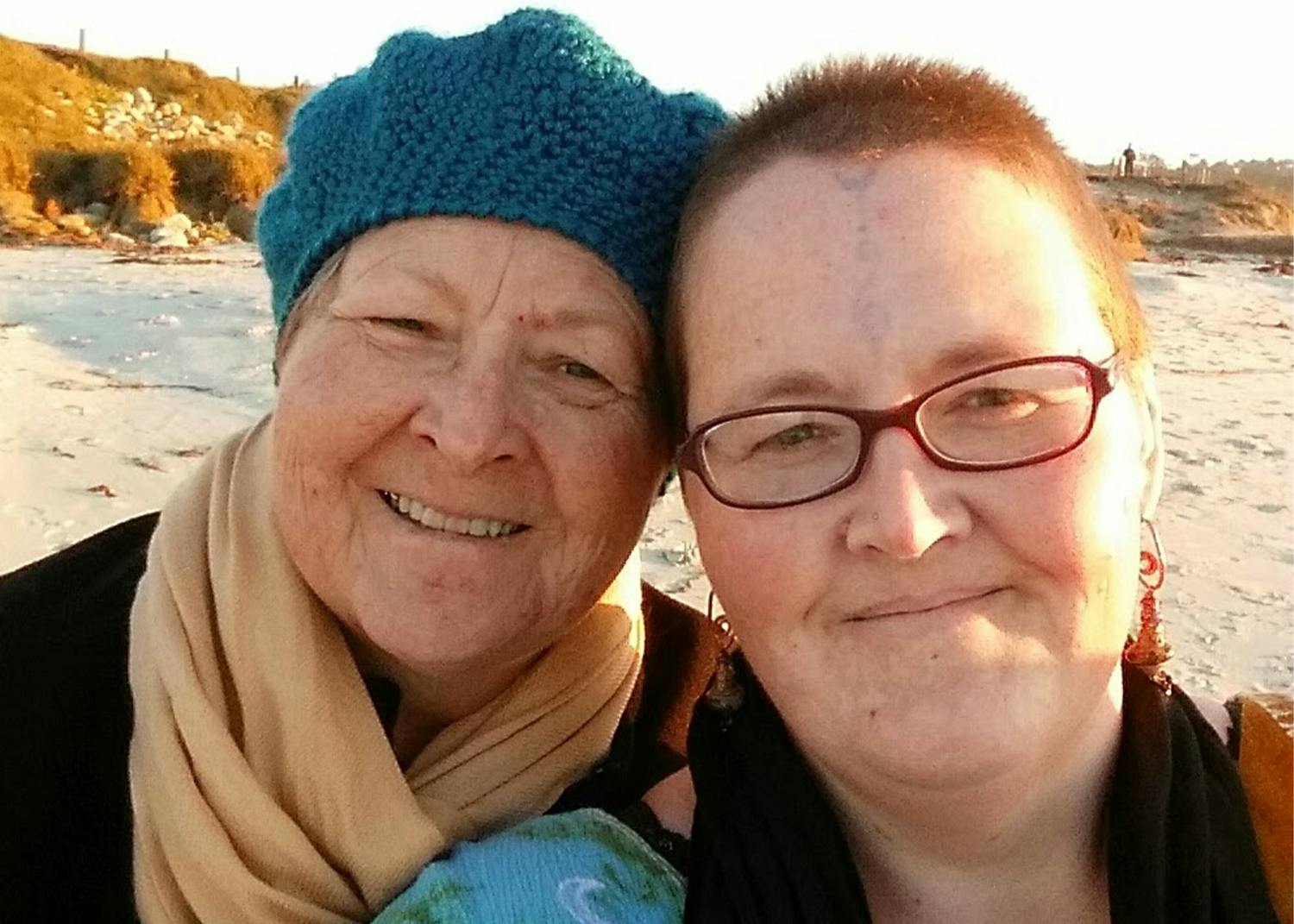 Joy Joyner, a Caliva ambassador, with her mother, Linda. Joy is also open about cannabis with her son.
How Three Generations Came to Enjoy Cannabis in Different Ways
Caliva ambassador Joy Joyner uses cannabis medicinally, though she also enjoys a nice recreational high once in a while. "Caliva's lotion for inflammation is my new go-to for rheumatoid arthritis pain, and the Wyld Gummies are becoming fast favorites," she said. Joy loves Caliva's cartridges, and the Beboe Downtime vape helps kick insomnia.
Caliva: Is your mother supportive of your cannabis use?
JJ: Yes. She sees the relief cannabis gives me. I deal with chronic pain from a few different autoimmune diseases, as well as a digestive disorder. Once I started augmenting my traditional treatments with cannabis, my daily function became much better, which she was very happy to see.
Caliva: Has she always been supportive?
JJ: She was a bit nervous about it at first, but open minded. She asked me lots of questions and was receptive. She now sees how beneficial cannabis is to my overall health.
Caliva: Does your mom consume, too?
JJ: She is now an avid user of topicals… and the very occasional edible.
Caliva: Do you consume together?
JJ: The first couple of times she had some "magic chocolate" we consumed together. They were very fun evenings full of giggles and snacks!
Caliva: You're a mom to a 21-year old son. Can you tell us about your attitude toward cannabis with him?
JJ: I have always been open about my medicinal cannabis use. I felt it was important to normalize it and teach my son how to be safe and responsible around cannabis in general.
When he was in college and having some serious anxiety, he told me he tried a CBD vape to help with sleep on an especially stressful night and was pleased with the results. It was enough to bring his anxiety down so that his usual stress reduction techniques could be more effective. That he felt safe enough to let me know made me happy and opened up more conversations about cannabis and responsible use.
Now in his 20's, he's a regular CBD user and has just started venturing into THC usage. I'm impressed with his careful, measured approach. He is researching the different cannabinoids, their effects, products… the whole nine yards!
Caliva: Have you visited a dispensary with any family members?
JJ: I took my son to his first dispensary visit at Caliva last week. I've taken my mom to Caliva, too. Three generations in my family are enjoying cannabis. It's pretty amazing!
This Nurse Is Open About Cannabis With Her Teenagers
Alicia* is a nurse in northern California and a mother of two teenagers. A holistic health enthusiast, she discovered cannabis' many health benefits a few years ago and began experimenting with juicing, smoking, consuming edibles, and growing her own.
Alicia never tried to keep cannabis a secret from her teens. She showed them her plants and discussed the many uses of cannabis—adding that her kids might one day find some benefit, too. "I told them 'this is cannabis.' I didn't call it pot. I didn't call it marijuana. I wanted them to hear the truth from me about what it is and what it can do."
Caliva: What do you want your kids to know about cannabis?
A: Cannabis is the best way to relax and get into your zen spot. It's a healing herb with the only downside that, if overused, may lessen your motivation to accomplish things. But when used responsibly, it's sweet and innocent and only has benefits. If I were to choose what my kids enjoyed if they ever wanted to relax, it would be cannabis over anything else.
*Name changed by request
0 Likes