11 MOTHER'S DAY GIFTS FOR EVERY KIND OF CANNABIS-LOVING MOM
There are more parents consuming cannabis than ever. In fact, the majority — 54% — of Americans who use cannabis are parents. And 30% are parents with children younger than 18.
Raising kids is hard work. And stressful. (Sure, sure, among all the rewarding moments.) Parents need to chill out sometimes, too, right? But it goes beyond that.
With legal recreational cannabis in California, moms can use cannabis to cut back on alcohol, soothe anxiety and pain, get some sleep, and make craft days with the kids (or time away from the kiddos) that much more fun.
At Caliva, we also talk to a lot of people interested in sharing the power of cannabis with their older parents, primarily to help them with pain, sleep problems, or other medical conditions.
So, while you, grown child, might not want to have that convo about cannabis with your mom, Caliva has news for you: Your mom might already shop here.
11 MOM-APPROVED CANNABIS GIFTS
Whether you're looking for a Mother's Day gift (Sunday, May 12) for a Supermom in your life that currently has kids in the house, or you're an adult child buying a special present for your mother, we've gathered a list of 11 products that are Mom-Approved.
We've provided plenty of non-psychoactive, discreet, low-dose ideas below that are adored by Caliva's moms of all ages.
For the Mom with Arthritis or Who's an Exercise Enthusiast
Caliva Head, Neck + Shoulder Tension Lotion: Maximum Strength
Melt away tension with this powerful all-natural, non-psychoactive formula. THC from California-grown cannabis, combined with the calming effects of organic lavender essential oils will let your mom's joints and muscles relax, helping bring both stress and pain levels down.
$44.99 | 340mg THC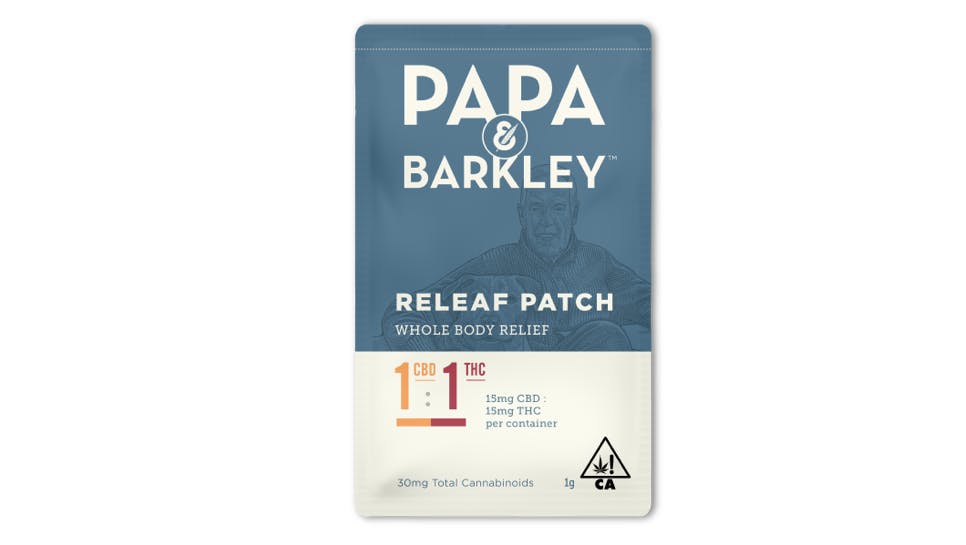 Papa & Barkley Releaf Patch: 1:1
The Releaf Patch's slow-release formula offers 12 hours of consistent relief, activated with more than 30mg of cannabinoids per patch in a variety of THC:CBD ratios. Unlike some other patches that act only as a topical, the cannabinoids in P&B patches are absorbed into the bloodstream to provide body-wide relief.
This is the perfect supplement for an active, wellness-focused lifestyle!
$15.99 | 14.53mg THC and 16.15mg CBD
The Mom Who Believes "Weed Mom" Is the New "Wine Mom"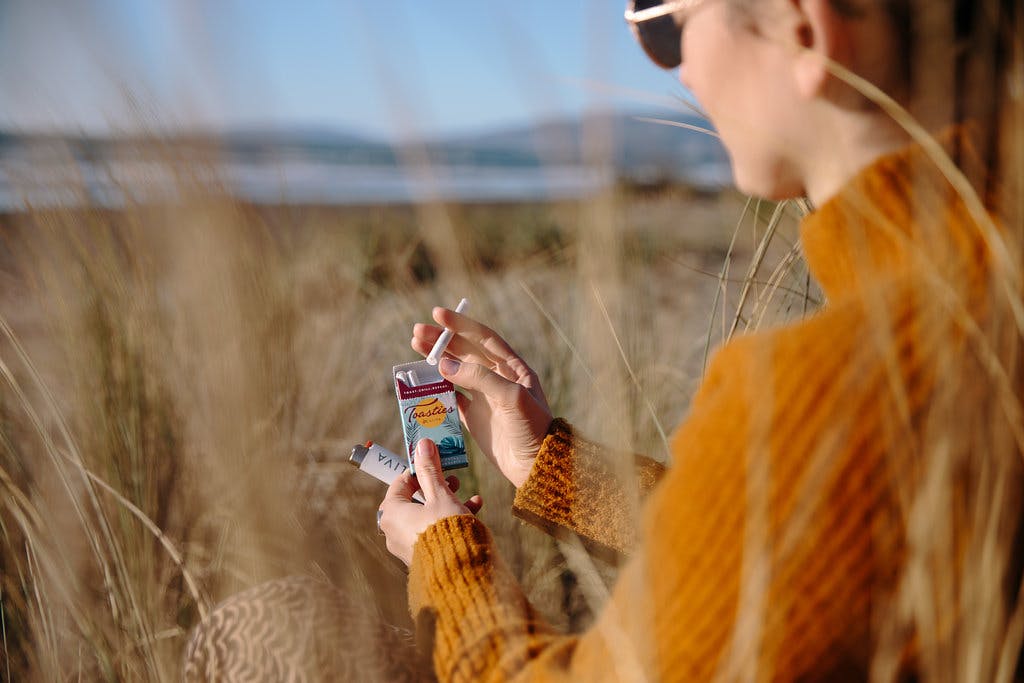 Caliva Toasties Classics 5-Pack
These 0.5g low-dose solos are filled with pure cannabis for a simply smooth smoke, every time. With low THC, Toasties are made to be mellow, and their discreet, cigarette-style appearance makes using them without drawing attention easy, too.
$14.99 | ~8% THC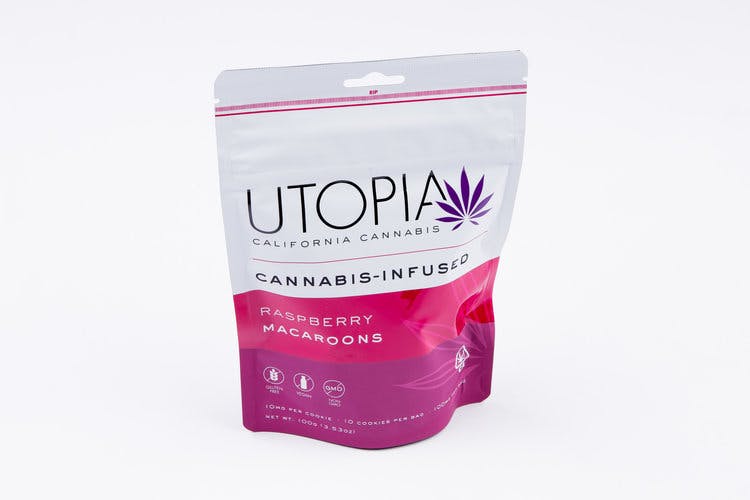 Healthy cannabis users rejoice! These gluten-free, vegan, and tasty macaroons are a healthy dose of loveliness to keep your day a hop, step, and a jump above the rest. 10 delicious macaroons with 10mg of THC per piece.
$17.99 | 100mg THC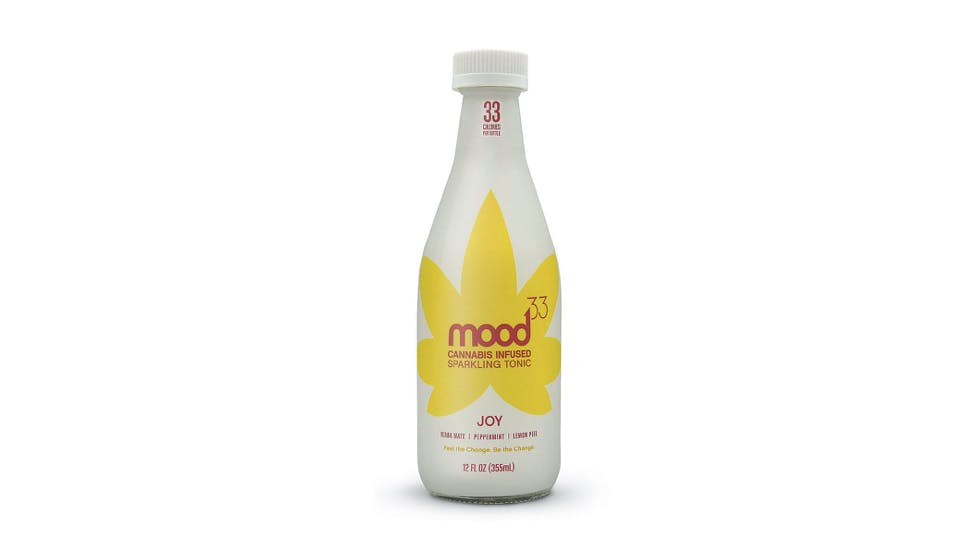 Turning frowns upside down! Enjoy this infusion of yerba mate leaves, freshly picked peppermint, and dried lemon peel. Just don't forget to share your smiles! What's inside? 10 mg THC. 33 calories per bottle. It also contains Yerba Mate, Peppermint, Lemon Peel, Limonene, B-Caryophyllene, Alpha Pinene. Could possibly result in positivity, happiness, and elation.
$7.99 | 10mg THC
The Mom Looking to Unwind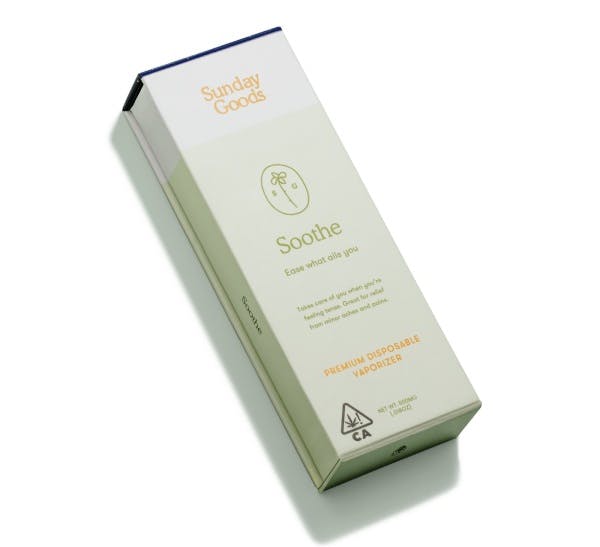 Sunday Goods Effects Disposable Pen: Soothe
Sunday Goods' Soothe vape pen is designed to calm, relieve, and restore. Put the kids to bed, make some tea, and draw a bath, because your self-care routine is about to get real.
$49.99 | 37.83% THC 38.46% CBD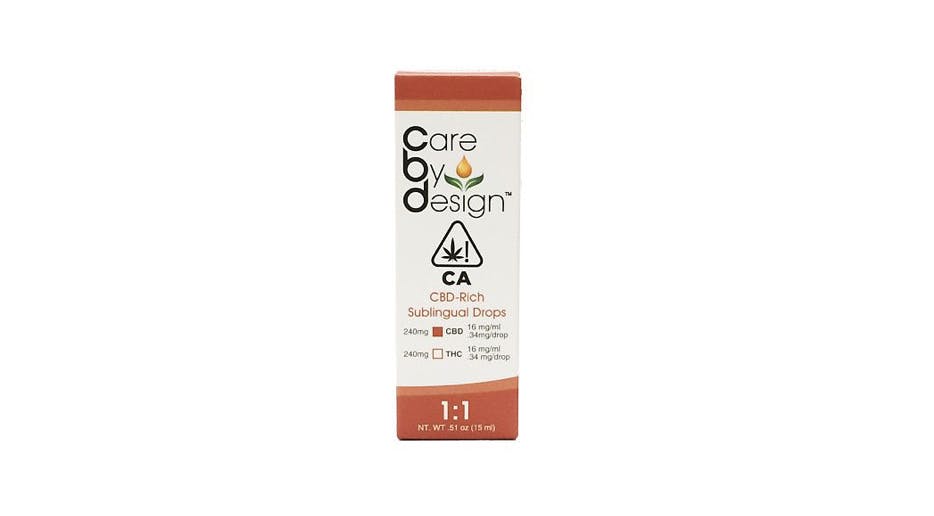 Care By Design 1:1 Tincture 15ml
Fast-acting CBD relief in easy-to-use drops that are great for nighttime use. The 1:1 ratio may be psychoactive for some folks and may cause sleepiness. To take, you place drops with a measured dropper under the tongue. Let drops absorb (rather than swallowing) for quicker effect. Includes organic coconut oil to aid absorption.
$21.99 | 240mg THC and 240mg CBD
The Mom That Values a Discreet, Low-Dose High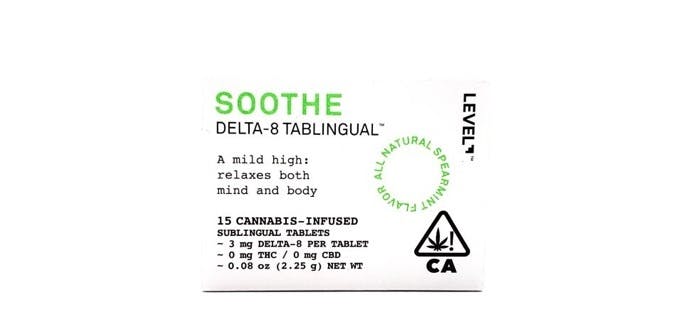 Microdosing is becoming popular with everyone — not just moms. But the benefits of having more control over how high you get, plus the quick onset (5 minutes) of these discreet sublingual tabs are perfect for the mom who wants a mild, relaxing high.
$21.99 | 45mg THC in 15 tablets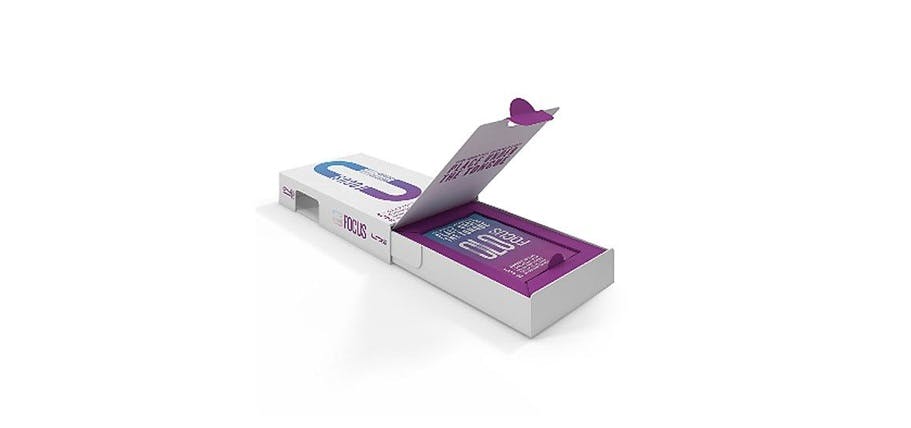 OLO Sublingual Strips 5mg: Focus
Another great discreet option, these hybrid, 5 mg strips will give you day a happy edge, whether your mom is at work, gardening, or balancing the books.
$29.99 | 60mg THC in 12 strips
The Mom Who Craves a Good Night's Sleep
Caliva G PEN Gio Pillow Talk Vape Cartridge
This deeply relaxing indica blend will help you unwind your day and hit the hay. Grape and tropical fruit flavors make for the sweetest of dreams. The cartridge is compatible with a G PEN GIO Battery. Not quite ready to dive into Indica blends? Our incredibly soothing CBD Lavender 3:1 might be the blend for you (or your mom).
$34.99 | 70% THC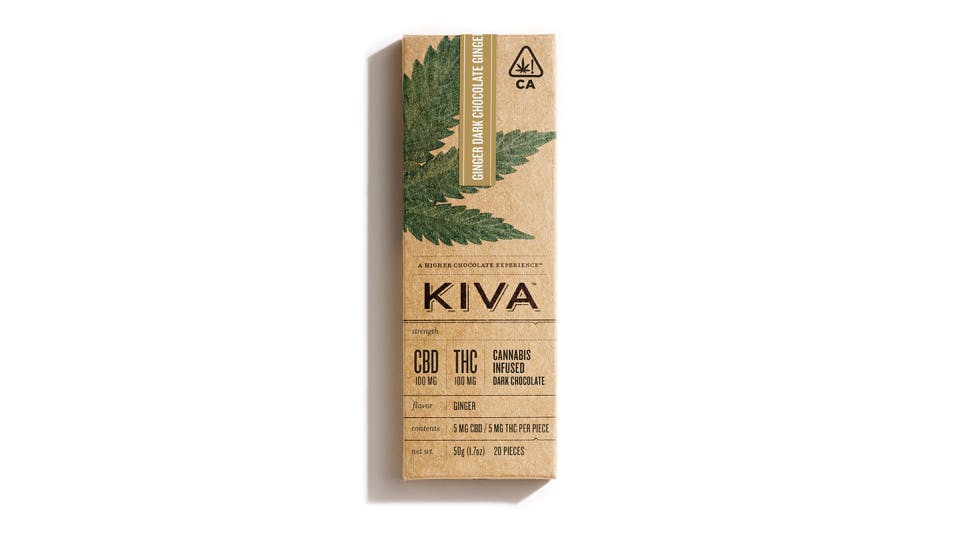 This delicious CBD chocolate bar mixed with ginger is handcrafted by the Mendocino, CA company. It offers just the right balance of CBD to THC for a calm and relaxing effect, helping you get to sleep and stay asleep, without feeling groggy the next morning. It breaks apart into 20 pieces.
$28.99 | 100mg THC 100mg CBD per bar
BRING YOUR MOM INTO CALIVA FOR A SPECIAL MOTHER'S DAY DEAL
Did you see anything you think the mother in your life will love? Chat with a Caliva wellness consultant in-store or online at www.caliva.com for help nailing down the perfect Mom-Approved present.
Visit Caliva in San Jose this Friday, May 10 – Sunday, May 12, 9 AM to 9 PM
Bring you mom* or your adult children, and you'll each receive 20% off your in-store purchases.**
PLUS! Try our new Caliva Pain Relief Lotion for just $1 when you take advantage of our Mother's Day promotion.
Can't join us in-store? From May 10 – May 12, when you order a Sunday Goods Effect Pen, you'll get a 7-pack of Sunday Goods Pre-rolls for just $1. Visit caliva.com and use promo code SUNDAYGOODS at checkout.
*Or grandma, aunt, older sister, wife, a woman who's basically a second-mom to you… you get it.
**Please note: One of the two people shopping must be a first-time Caliva customer. Offer may not be combined with any other promotions, discounts, or coupons. Must be redeemed in-person at the Caliva San Jose store. Must be age 21+ to shop at Caliva.