WHAT ARE CANNABIS TERPENES? AND WHY ARE THEY IMPORTANT?
Whether you're a regular consumer or not, chances are you're familiar with THC and CBD, the most well-known natural compounds found in cannabis. Both cannabinoids work with your body in their own individual ways, and we love them for it. 
But allow us to introduce you to the unsung heroes of cannabis: terpenes. 
As more cannabis companies advertise their products based on intended effects (such as "relaxation" or "creative energy") by using terpenes, as opposed to using categories like "indica" and "sativa," understanding how these aromatic little compounds work can help you make better-informed choices when shopping for the right product for you.
In fact, many people in the cannabis industry believe that cannabis terpenes — not sativa or indica designations — are how people will shop for cannabis products in the future.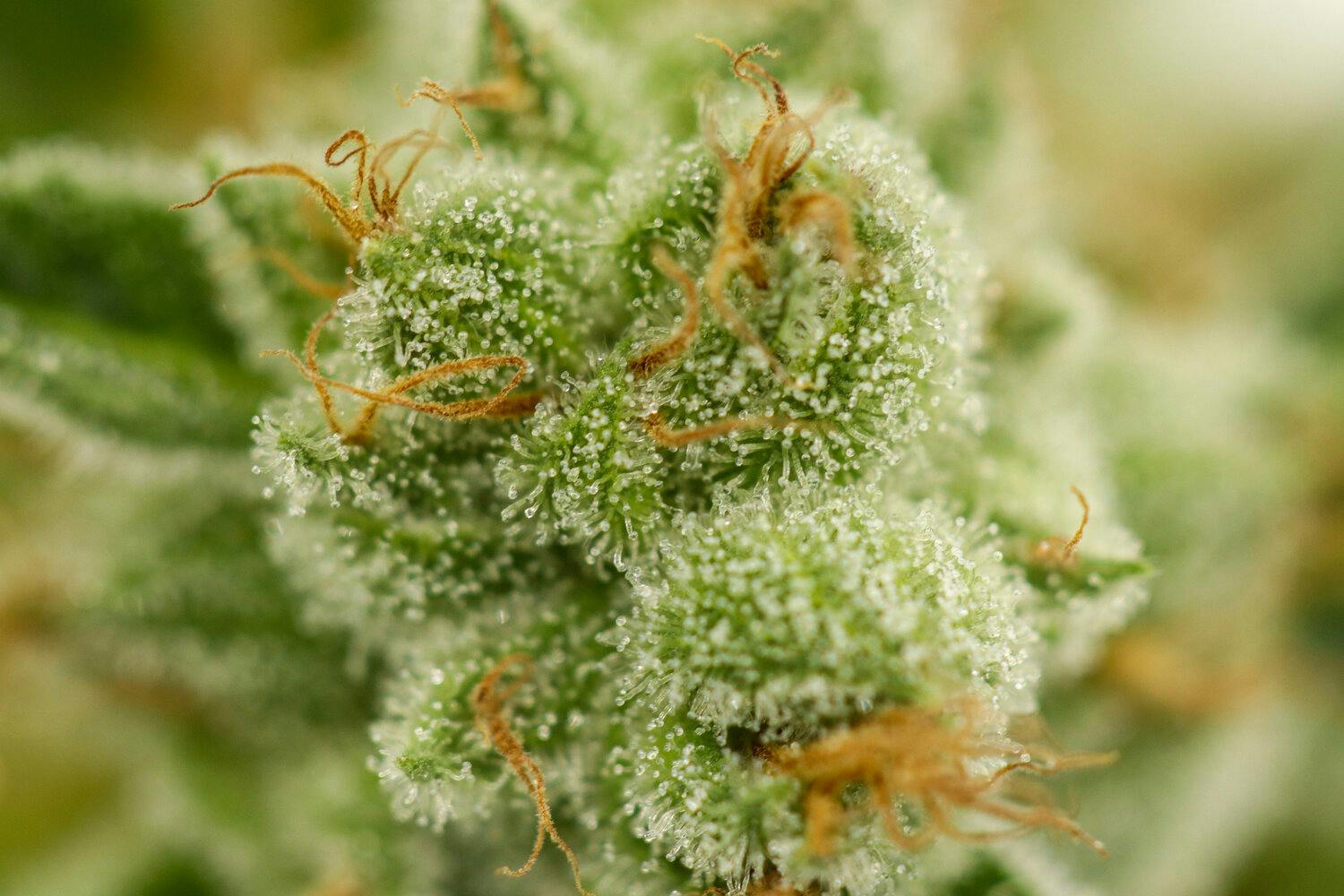 WHAT ARE CANNABIS TERPENES? THE NOSE KNOWS.
Unlike THC and CBD, terpenes are found in any fragrant plant like flowers, basil and lemongrass. These aromatic oils are responsible for the smells and flavors associated with a plant. 
In cannabis, terpenes are produced in the plant's trichomes, which are located on the buds and leaves. If you take a really close look at either, you'll notice tiny, sticky, mushroom-shaped follicles that look like something out of a sci-fi movie — those are trichomes. The fragrant terpenes they create act as a defense mechanism in nature, repelling potential predators.
Importantly, terpenes give each strain its distinct aroma and flavor. 
So, for example, when you take a hit of Caliva's Sour Diesel Lemon Kush strain and immediately recall lemons and gas, it's because of the power of terpenes. 
Thanks to these aromatic oils, you can notice the difference between the sweet, tropical blends of Z Cube and the heavier notes of earth and spice associated with Blackjack. 
We have terpenes to thank for the sheer diversity of flavors in cannabis we get to enjoy.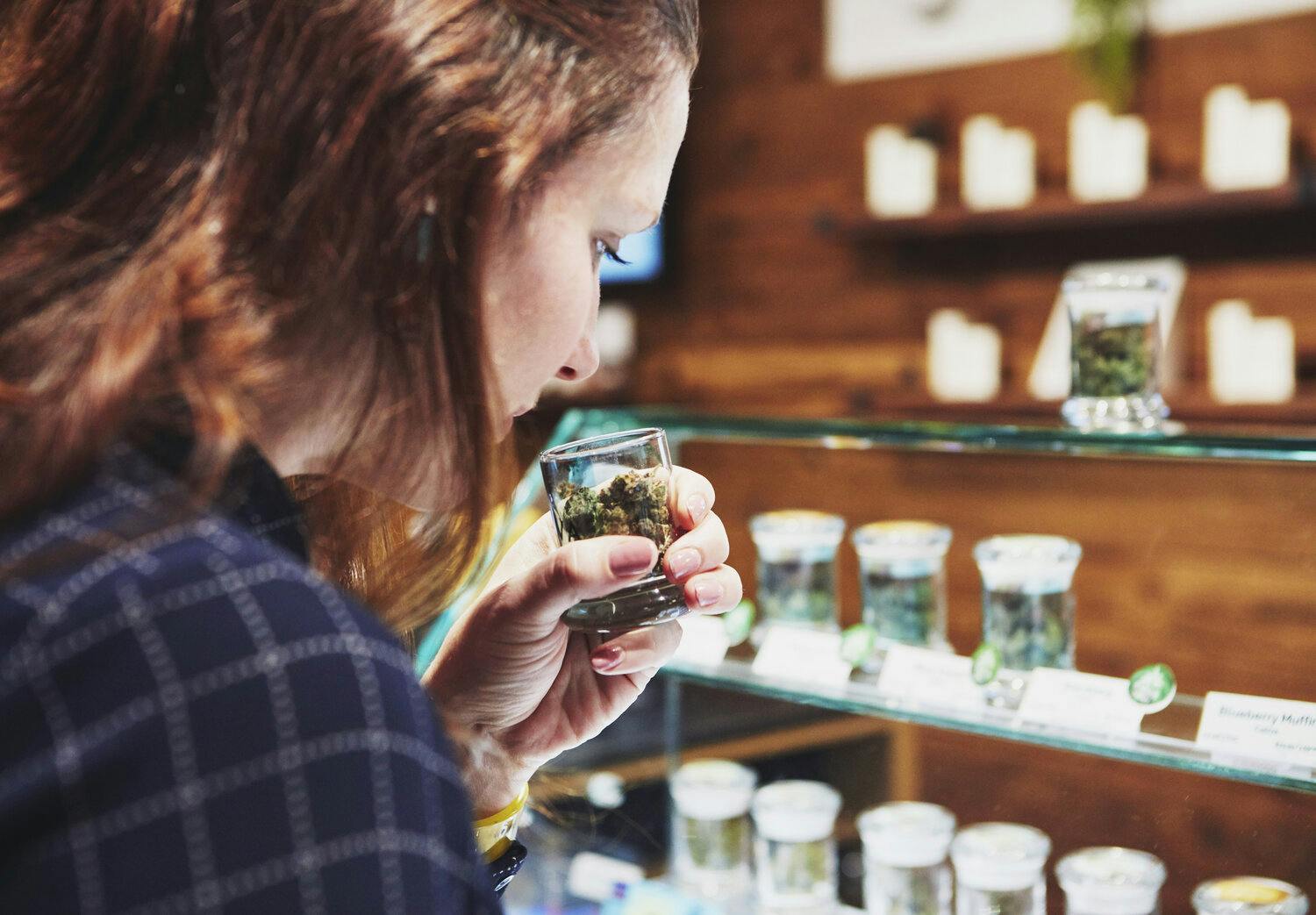 WHY ARE CANNABIS TERPENES A BIG DEAL? AROMA, EFFECTS AND THE ENTOURAGE EFFECT
More than 100 different terpenes have been identified in the cannabis plant, and every strain has its own unique terpene composition. But aside from creating that pungent aroma, terpenes also play a role in how you feel. 
It's like aromatherapy: After a stressful day, what's better than a lavender-scented bubble bath, right? Or, in this case, what's better than a Purple Punch-scented bubble bath? 
Different terpenes may promote different feelings. (We get into the research on potential effects below).
That's why many budtenders recommend taking a whiff of a new strain before buying it. If the smell appeals to you, that may be your body's way of co-signing on that strain.  
Finally, one of the coolest things about terpenes is their ability to play well with others. 
Because of a phenomenon called "the entourage effect," terpenes work with other cannabis compounds called cannabinoids, such as THC and CBD, to actually enhance magnify each other's impact. 
Although more research is needed to understand how this synergy works, it's safe to say that, as with most things in life, teamwork makes the dream work.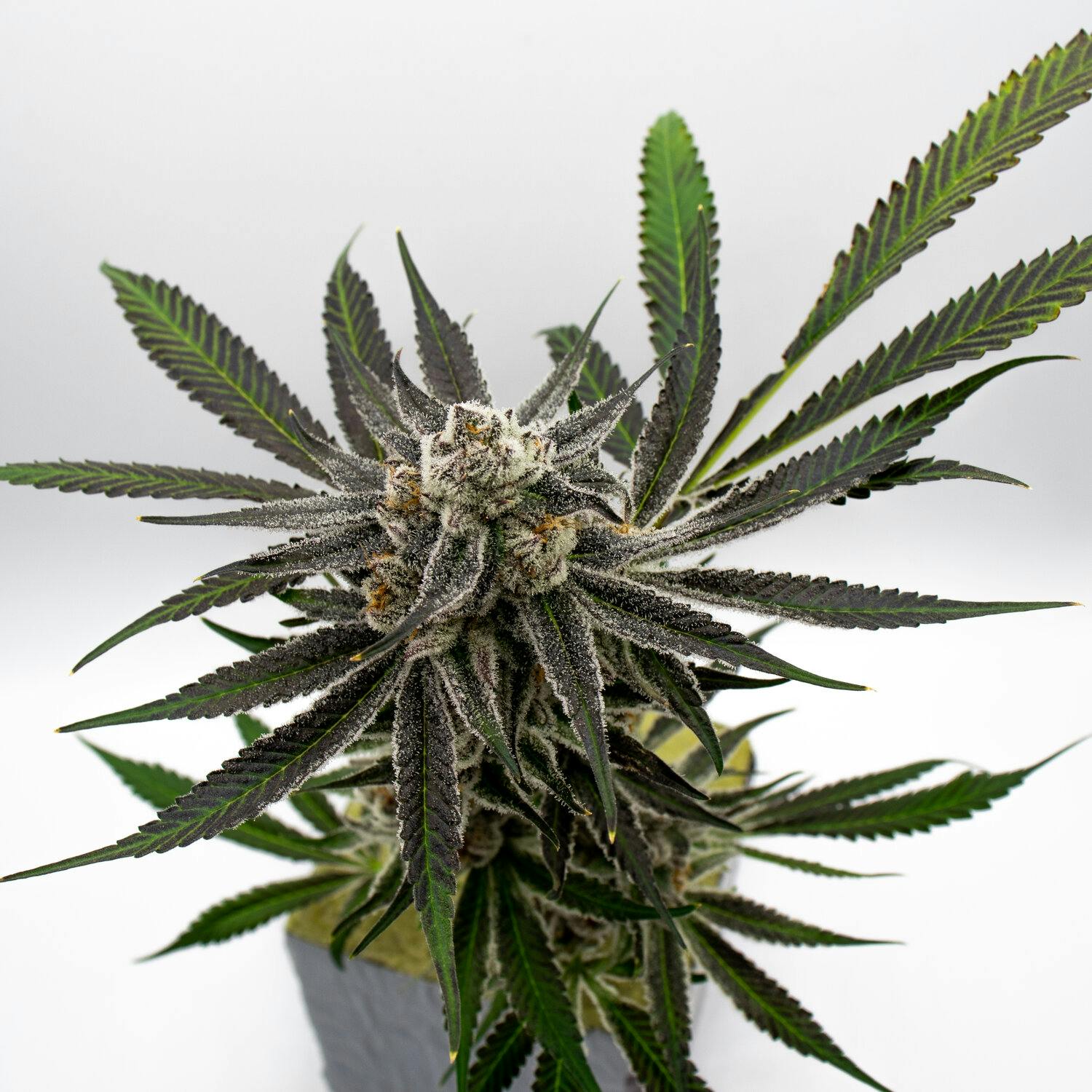 6 COMMON TERPENES AND RESEARCH ON THEIR POTENTIAL EFFECTS
Although scientific research is limited on what effects are associated with terpenes, many studies have found they have effects that sound pretty nice to us.
1. CARYOPHYLLENE 
Typically found in: Cinnamon
Reminds us of: Pepper and cloves
Research says:
2. PINENE
Typically found in: Rosemary and parsley
Reminds us of: Pine trees
Research says:
3. MYRCENE
Typically found in: Lemongrass
Reminds us of: Cardamom. Mangos, too.
Research says:
4. LIMONENE
Typically found in: Fruit rinds and juniper
Reminds us of: Citrus
Research says:
5. LINALOOL
Typically found in: Lavender
Reminds us of: Flowers
Research says:
6. HUMULENE
Typically found in: Coriander and basil
Reminds us of: Hops
Research says: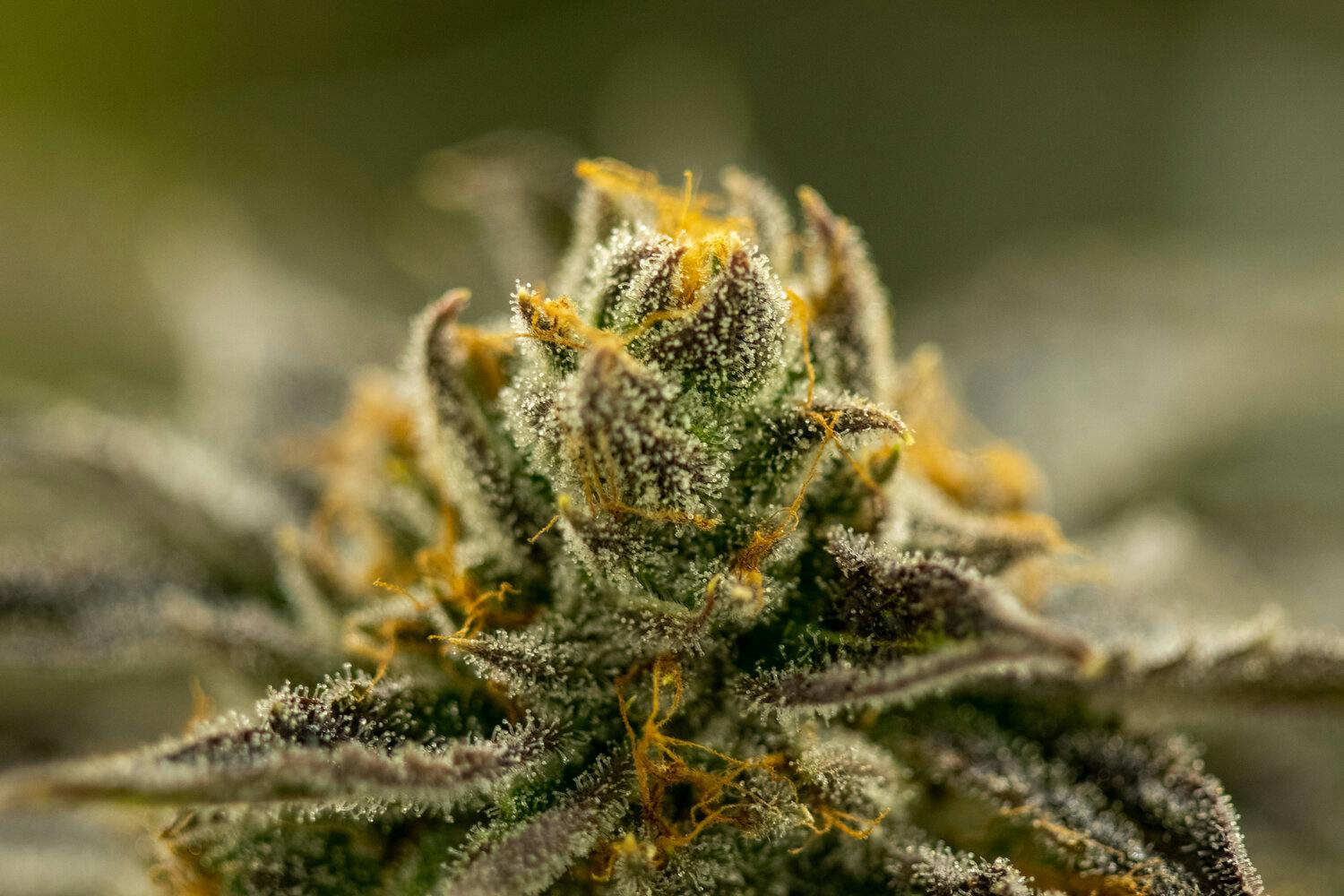 WHICH CANNABIS TERPENES ARE IN SATIVA VS. INDICA?
Terpenes may be the future, but most consumers still purchase based on sativa, hybrid and indica designations. While terpenes don't fit into each category neatly, here's some general guidelines.
Common sativa terpenes
Caryophyllene, limonene and pinene are common sativa terpenes because their energizing properties. 
Common indica terpenes
Camphene, linalool and myrcene, on the other hand, are considered indica terpenes for their ability to help slow things down. 
Cannabis terpene all-star: myrcene
Myrcene is the most prevalent terpene found in the cannabis you buy today, and the concentration of it found in a strain loosely dictates whether it will produce more of a sativa or indica effect. The bottom line: Strains with more than 0.5% of myrcene might be best for a relaxing night in.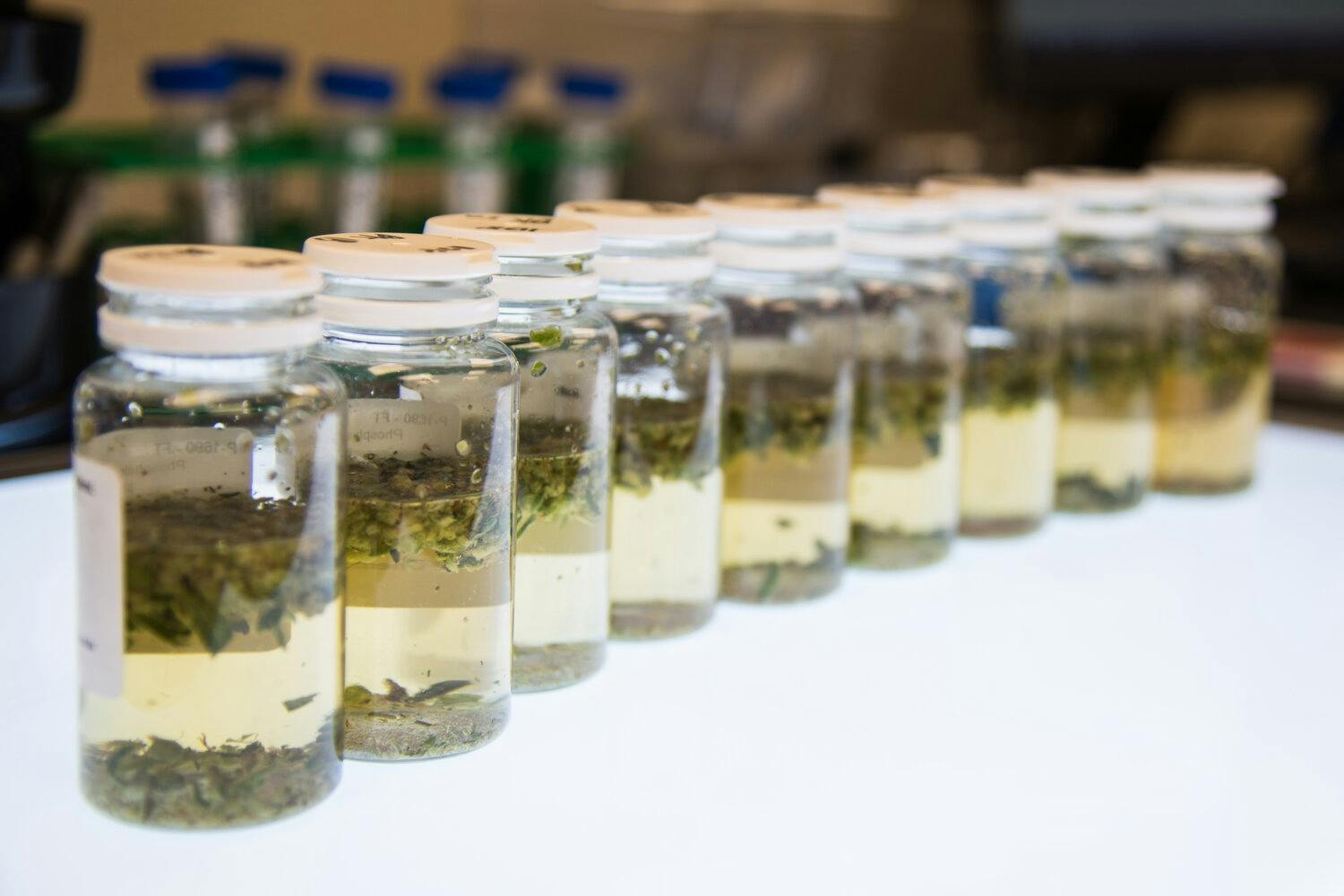 CALIVA LABS: LEADERS IN TERPENE RESEARCH
At Caliva, our science team is excited about the emerging world of terpene research and development. 
Currently, we're using more than 100 terpenes right now in our research, says Caliva research director Maya Kochman. The goal is to craft the right aroma profiles for strains and pursue effects-based products. 
Though the science is limited, Kochman says two things matter when it comes to terpenes in cannabis strains: how many different terpenes are found in a strain, and the total percentage of each terp. If the strain's composition includes six or more abundant terpenes, they together have the power to change not only how the strain smells, but also what potential effects it offers. 
That's why the Caliva team aims to take a methodical approach to new product development by working to understand how terpenes do the amazing stuff they do in connection with each other and other cannabinoids — and then passing that knowledge down to you, the consumer. 
Knowing a strain's unique chemical expression can help you become better aware not only of the kind of high you seek, but also the flavor you prefer.
"We are hoping to help people cope with different situations — pain, headaches, menstrual cramps, hangovers and sleep, for example," Kochman says. "We're also striving to learn more from our customers. Their feedback will help us create better and better products."
TERPENES YOU'LL EXPERIENCE IN 5 OF CALIVA'S STRAINS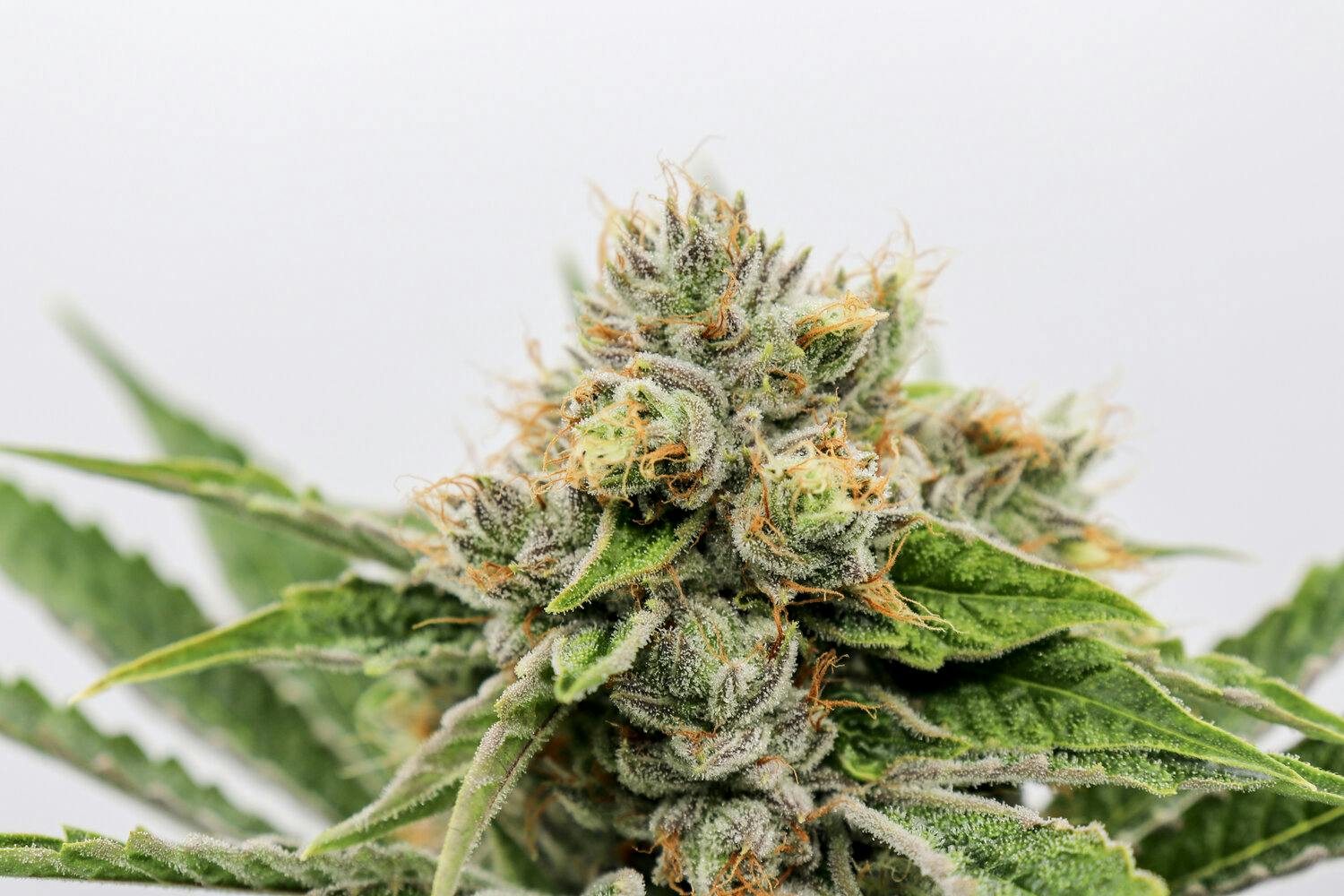 Dominant terpenes: Myrcene, Caryophyllene, Limonene
You'll also experience these unique terpenes: Nerolidol, Fenchol, Geraniol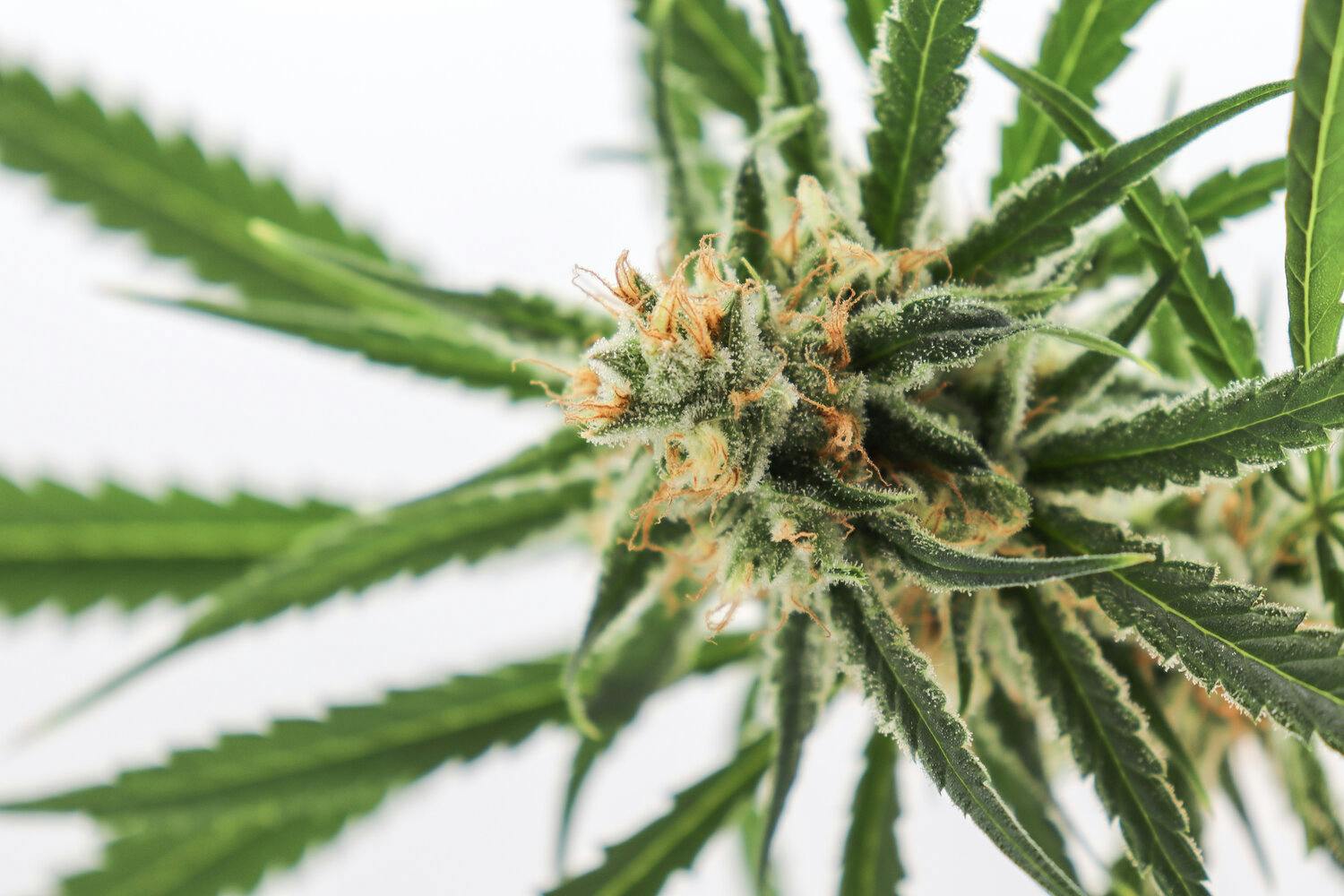 Dominant terpenes: Terpinolene, Caryophyllene, Ocimene, Myrcene
You'll also experience these unique terpenes: Phellandrene, Geraniol, 3-Carene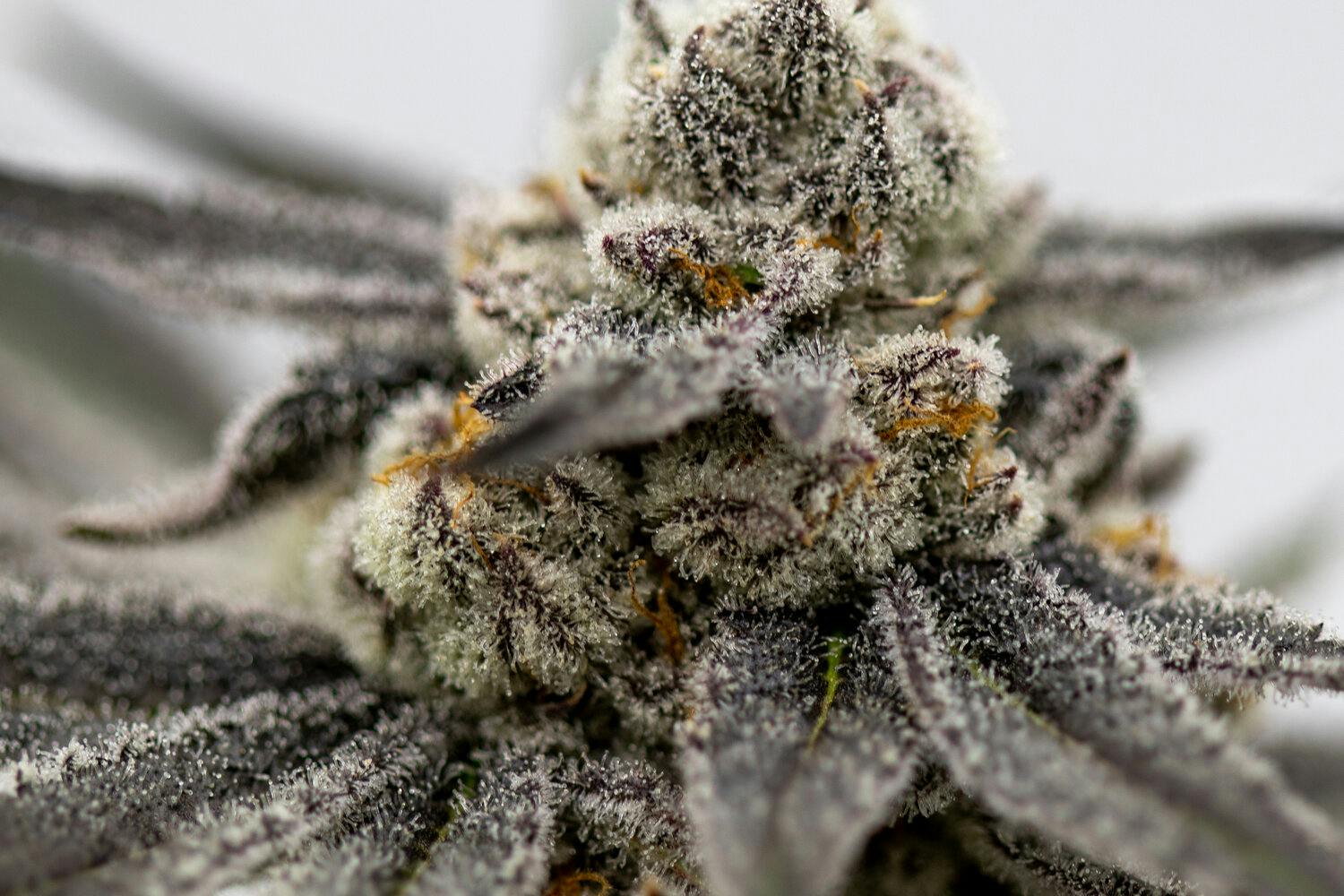 3. Purple Punch, $35 per eighth of flower
Dominant terpenes: Caryophyllene, Limonene, Myrcene,
You'll also experience these unique terpenes: Terpineol, Fenchol, Geraniol
Dominant terpenes: Myrcene, Caryophyllene, Limonene
You'll also experience these unique terpenes: cis-Nerolidol, Fenchol, Borneol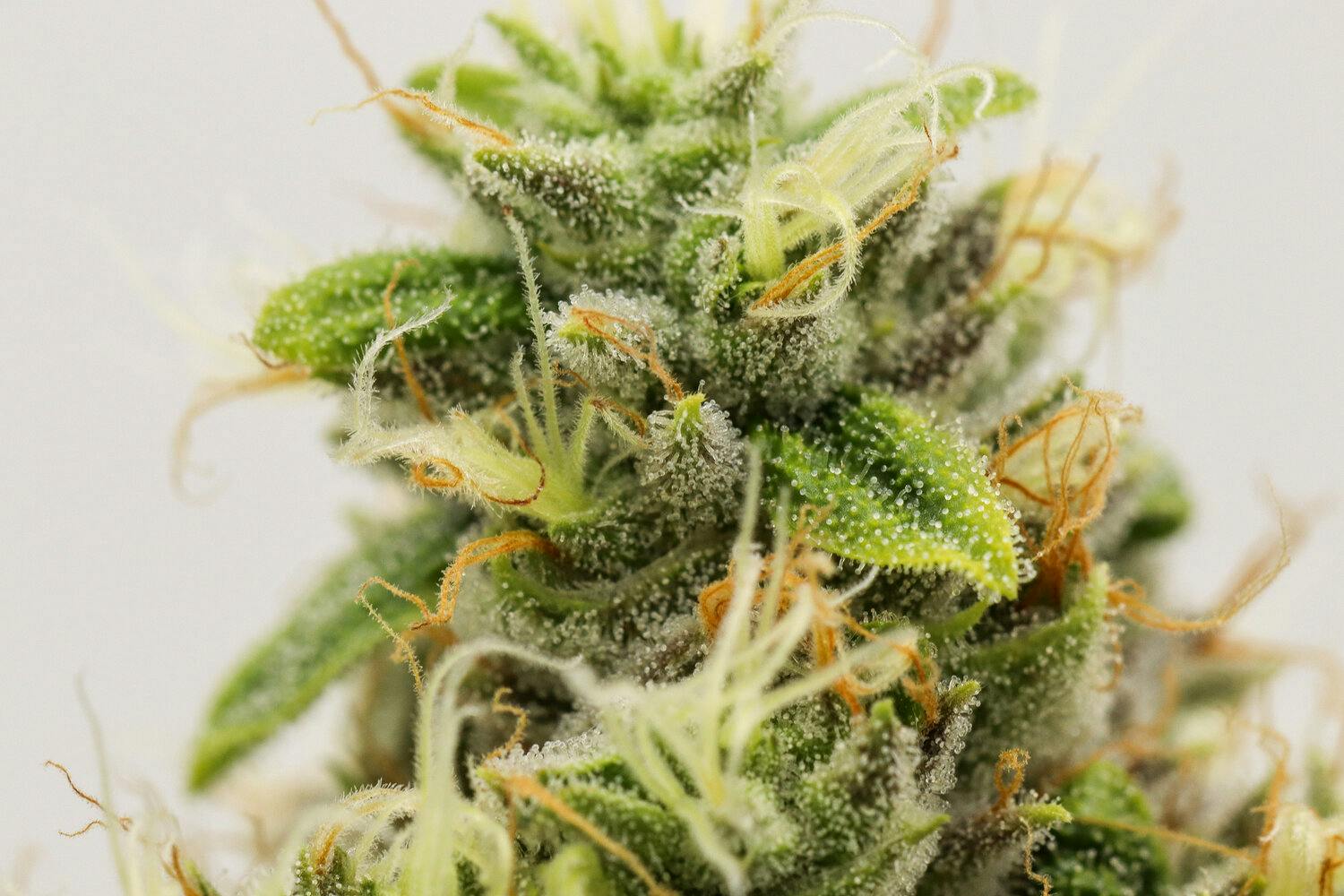 Dominant terpenes: Caryophyllene, Limonene, Linalool, Myrcene
You'll also experience these unique terpenes: Fenchol, cis-Nerolidol, Geraniol, Nerol
As you can see, terpenes — not these sativa or indica designations — are the future. And the future smells sweet.