MOMS, IS CANNABIS RIGHT FOR YOU? TAKE OUR QUIZ!
Mother's Day is upon us and what a better way to treat your mother than with a little cannabis.
With so many people trading their wine for weed, it's no surprise that we're seeing this shift with some of the state's most enthusiastic wine drinkers: moms. Are you a mom who's thinking about getting into cannabis? Want to keep it on the low and not be labeled a "Stoner Mom?" We've got a quick quiz for you to take to see if it's time to trade your nightly glass(es) of wine for a little weed: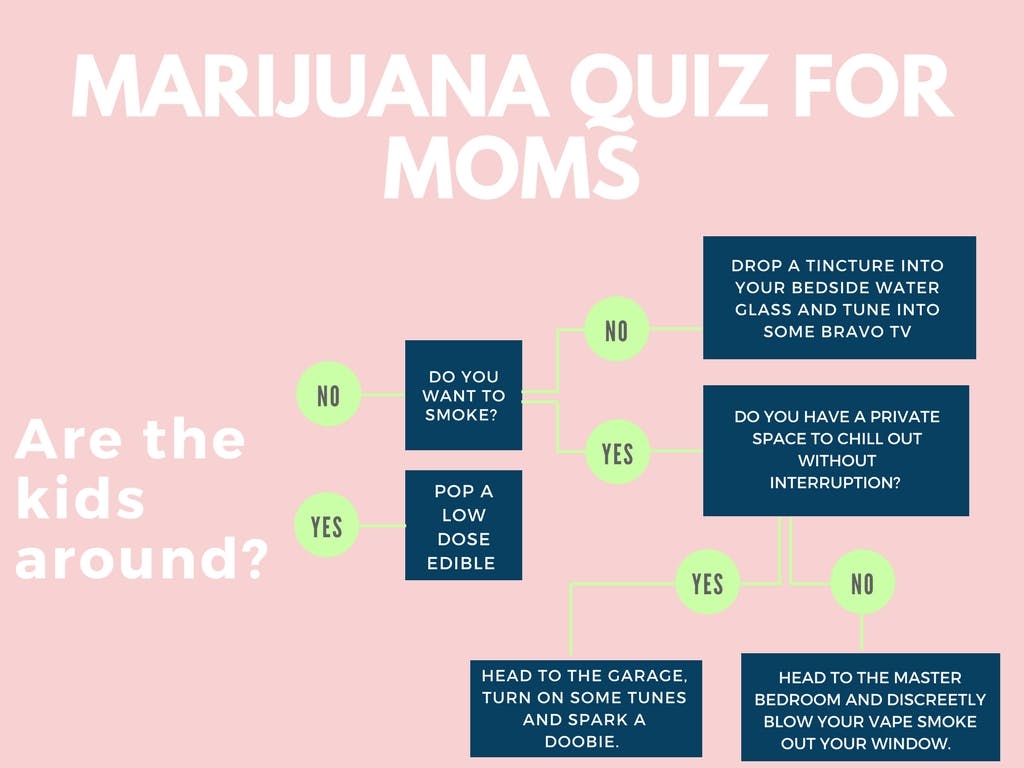 A simple quiz for moms ready to enjoy cannabis. 
Remember: People's metabolic systems vary widely, so people experience varying sensitivities and tolerances from the same compounds/products.