CANNABIS CAREERS: THERE'S SOMETHING FOR EVERYONE
Have you ever thought about a career in cannabis? You love the product, you enjoy the culture, so why not make it your job? At Caliva we are a seed to sale company and have jobs ranging from retail, cultivation, and extraction, to inventory control, manufacturing, and packaging. With over two-hundred and fifty employees, we pride ourselves in being a fantastic place to work. Let's take a look at some exciting careers within the cannabis space!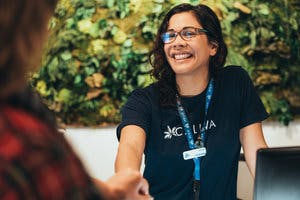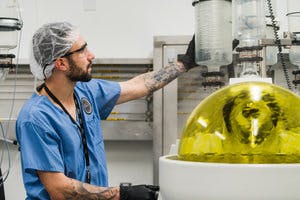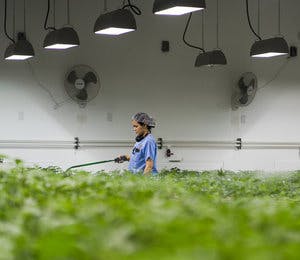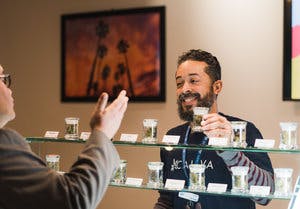 CULTIVATION: SOWING THE SEEDS OF LOVE
Getting your hands in soil and working with plants is some of the most satisfying work out there. You get to see the fruits of your labor grow and mature into the industry's hottest commodity. Working with the plants is a rewarding experience that Chris Coward, Caliva's Clone Room Lead describes as, "Such an amazing experience. I'm working with small plants that will grow and eventually make someone's life a lot better. I think about that a lot when working with the plants. I love giving them those positive intentions." 
MANUFACTURING AND PACKAGING: PUTTING IT ALL TOGETHER
It's crazy to think that you can actually roll joints for a living. At Caliva you can! We have a team of happy people rolling doobies, filling oil cartridges, and packaging up our line of products. It's an exciting part of the supply chain and an integral part of getting product to market. 
RETAIL AND DELIVERY: SERVICE WITH A SMILE
As cannabis becomes more mainstream, retail spaces and services are in line with industries like restaurants and dining, fashion, and hospitality. Customer service is key in cannabis as so many consumers have a million questions. "I love all of the things people want to learn about cannabis," says Rachel Kok, Head Budtender at Caliva, "Helping people get the right product for their needs is so rewarding."  Delivery drivers are in high demand these days at Caliva as many more consumers prefer to have their cannabis delivered to their home rather than go to a store. Just like Door Dash or GrubHub, being a driver means bringing the people what they want! Weed! 
Think you have what it takes to work in the cannabis industry?