CALIVA X THE ASSEMBLY
CANNABIS AND WELLNESS FOR WOMEN: EVERYTHING YOU NEED TO KNOW ABOUT GETTING HIGH (THE RIGHT WAY.)
Always looking to educate, inform, and strengthen community; Caliva teamed up withThe Assembly in San Francisco on April 19th, 2018 to host a panel of industry professionals dedicated to broadening the cannabis conversation. Framed in the popular "Ask Me Anything" style, the panel looked to open the floor to any and all questions. Whether you're a newbie or a seasoned user, it was an evening of thought-provoking conversation.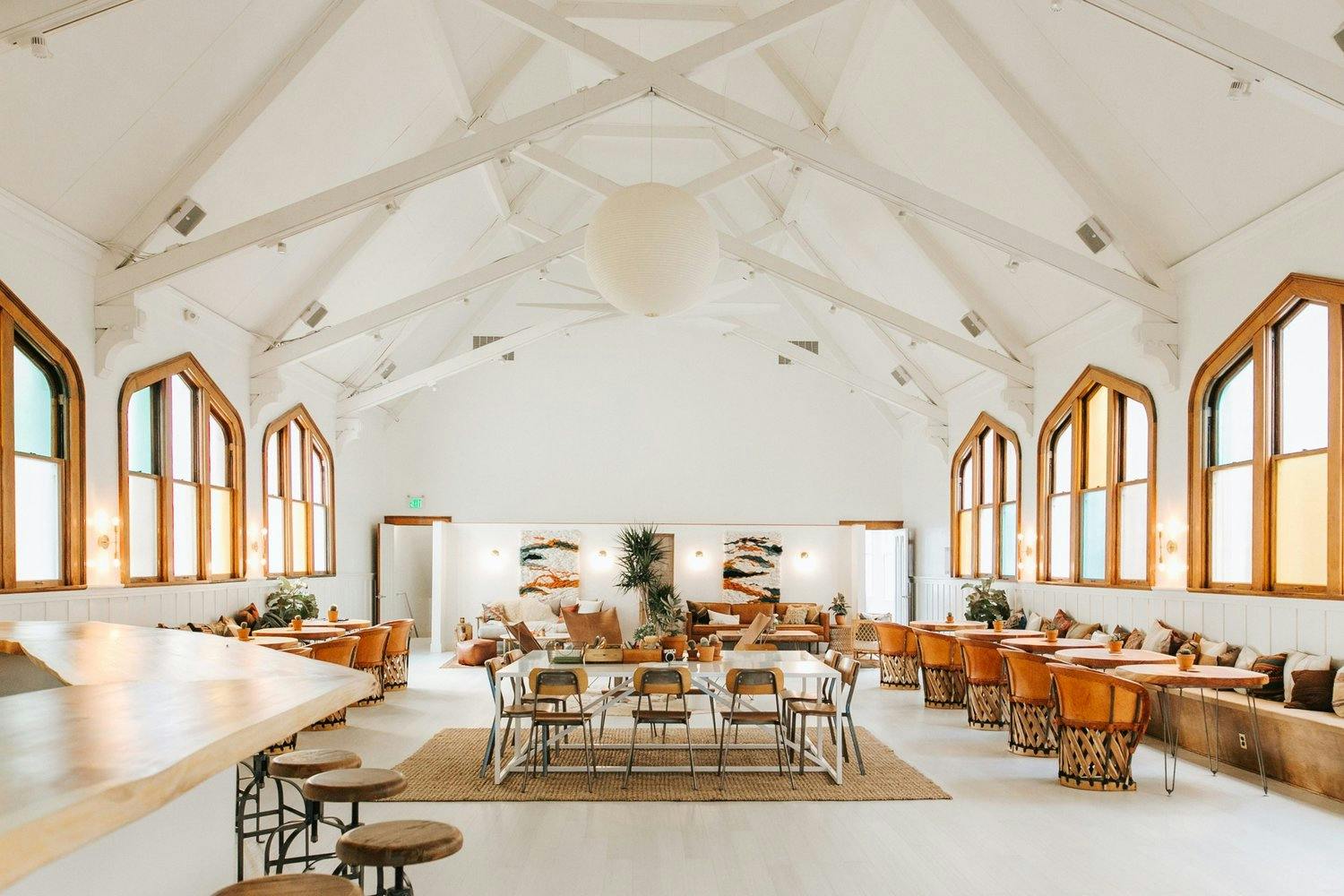 Nestled in the heart of San Francisco's Mission District, The Assembly is a space for community building, exercise, and self-reflection.
The Assembly describes itself as "an intentional community built to nourish and create." Propagating the ideals around self-care, passion, and connections; The Assembly plays host to a co-working space, fitness room, and kitchen within the walls of an historic church in San Francisco's Mission District. The space beckons the meeting of minds and illuminating discussions.
The evening began with a Cannabis 101 presentation by Caliva that covered everything from different delivery methods, the effects of different cannabinoids, to the general rules and regulations for the recreational consumer in California. Caliva's panel included a series of seasoned cannabis professionals. Anja Charbonneau (Broccoli Magazine), Nelson Ricardo (Caliva Labs), Kimberly Dillion (Papa and Barkley), Erika Henika (Caliva Retail), Cyo Nystrom (Quim Rock) were excited to share their thoughts on cannabis and tackled all questions thrown at them.
As the cannabis space evolves, the desire for education is momentous. Caliva's drive to inform the consumer reaches beyond the internet, our retail space, and aims to strengthen communities.