BEST CALIFORNIA DAY HIKES FOR CANNABIS LOVERS
Spring is here, Earth Month 2018 is in full swing, and what better way to celebrate than taking a trip into nature? Caliva team members love to hike, and California has no shortage of jaw-dropping parks, trails and views. From the redwoods to the Hollywood Hills, these are our favorite day hikes in California - and the cannabis products we like to bring along on our treks.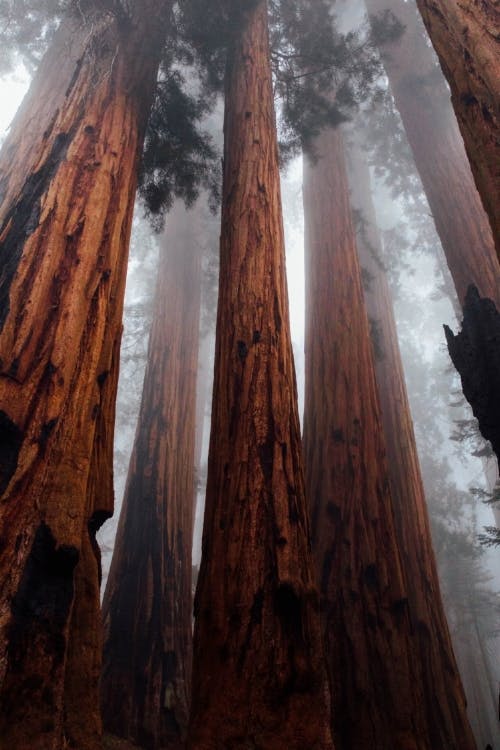 HIKING PREP FOR CANNABIS LOVERS
Comfortable shoes? Check. Marijuana? Check:
1. Add a few drops of Day Time Tincture to your water.
2. Pack some Quinoa Granola Bites for a quick snack.
3. Slip a Kiss the Sky vape cartridge in your pocket or backpack.
BEST DAY HIKES IN NORCAL FOR CANNABIS LOVERS
1. Humboldt Redwoods State Park - The Homestead Trail and Big Tree Trail Loop
This hike is 2.4 miles through a mix of younger and older redwoods. The path stays relatively flat throughout the trails, and this loop will end where you started. The drive to and from the trail head is also part of the adventure on this one.
2. Prairie Creek Redwoods State Park - Fern Canyon Loop Trail
This ~1-mile loop in Humboldt County features both redwoods and 50-to-80-foot vertical walls covered in ferns. If you want a longer hike, there are many different trails you can take, including a ~5-mile loop that'll take you out near Gold Bluffs Beach. Parts of "The Lost World: Jurassic Park" were filmed in Fern Canyon, and if Spielberg likes it, you know it must be good.
BEST DAY HIKES IN THE BAY AREA FOR CANNABIS LOVERS
1. Golden Gate National Recreation Area - Land's End Trail
Escape the hustle and chaos of San Francisco by escaping to… San Francisco. Land's End is located in the northwest corner of the city and offers incredible views of the Pacific Ocean and the Golden Gate Bridge. You'll have to go up and down a few sets of stairs to get to those views on this ~3-mile hike, so prepare for a little cardio.
2. Big Basin State Park - Sequoia Trail and Skyline-to-the-Sea Trail Loop
A 4-mile circuit that will take you past the scenic Sempervirens Falls and Slippery Rock, this loop features a heavy dose of old-growth redwoods and plenty of shade. Most of this trail is moderate hiking, but there is one steep climb about halfway through, after the waterfall.
BEST DAY HIKES IN SOCAL FOR CANNABIS LOVERS
1. Solstice Canyon - Solstice Canyon Trail
Expect easy hiking on this ~3-mile trek through - you guessed it - a canyon. The trail runs near a creek, leading to a waterfall and the ruins of an old homestead that was lost in a fire nearly 40 years ago.
2. Runyon Canyon - Runyon Canyon Trail
Located near West Hollywood, this 3-mile trail offers great views of Los Angeles. As you may have guessed, sometimes this trail is crawling with people - but, hey, you might just spot a celebrity or two along the way. Stay on the paved path for an easy hike, or take the dirt path that climbs up the ridge for a more strenuous workout. Parking can get tricky here, so arrive early, avoid the weekends or take a Lyft to make it easier on yourself.
Want more stories like this delivered right to your inbox along with exclusive discounts and access to Caliva events? Sign up now! (we promise we won't blow up your inbox)