9 CANNABIS VALENTINE'S DAY GIFT IDEAS FOR 2020
Gal-pals, sweethearts and hubbies all deserve a little extra love this month. We're smitten with the idea of showering those closest to us with a little TLC in the form of THC. With Valentine's Day coming up quick, we've created a Valentine's Gift Guide tailored to all the loves of your life. Check out some of our favorite cannabis gift ideas.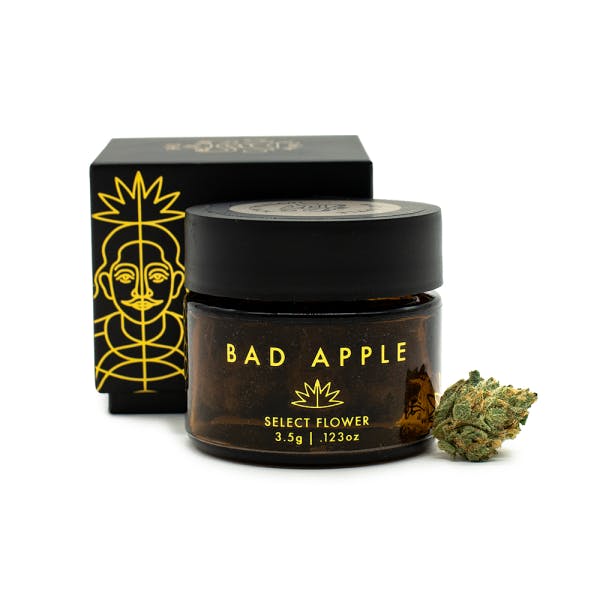 NOT YOUR MOMMA'S BOUQUET
A dozen long stem roses are nice, but if you really want to impress your Valentine, Bad Apple's Rose Kush is the way to their heart. An indica hybrid with a surprisingly energetic edge, this sweet, tropical blend relaxes the body and readies the mind for a truly revealing journey.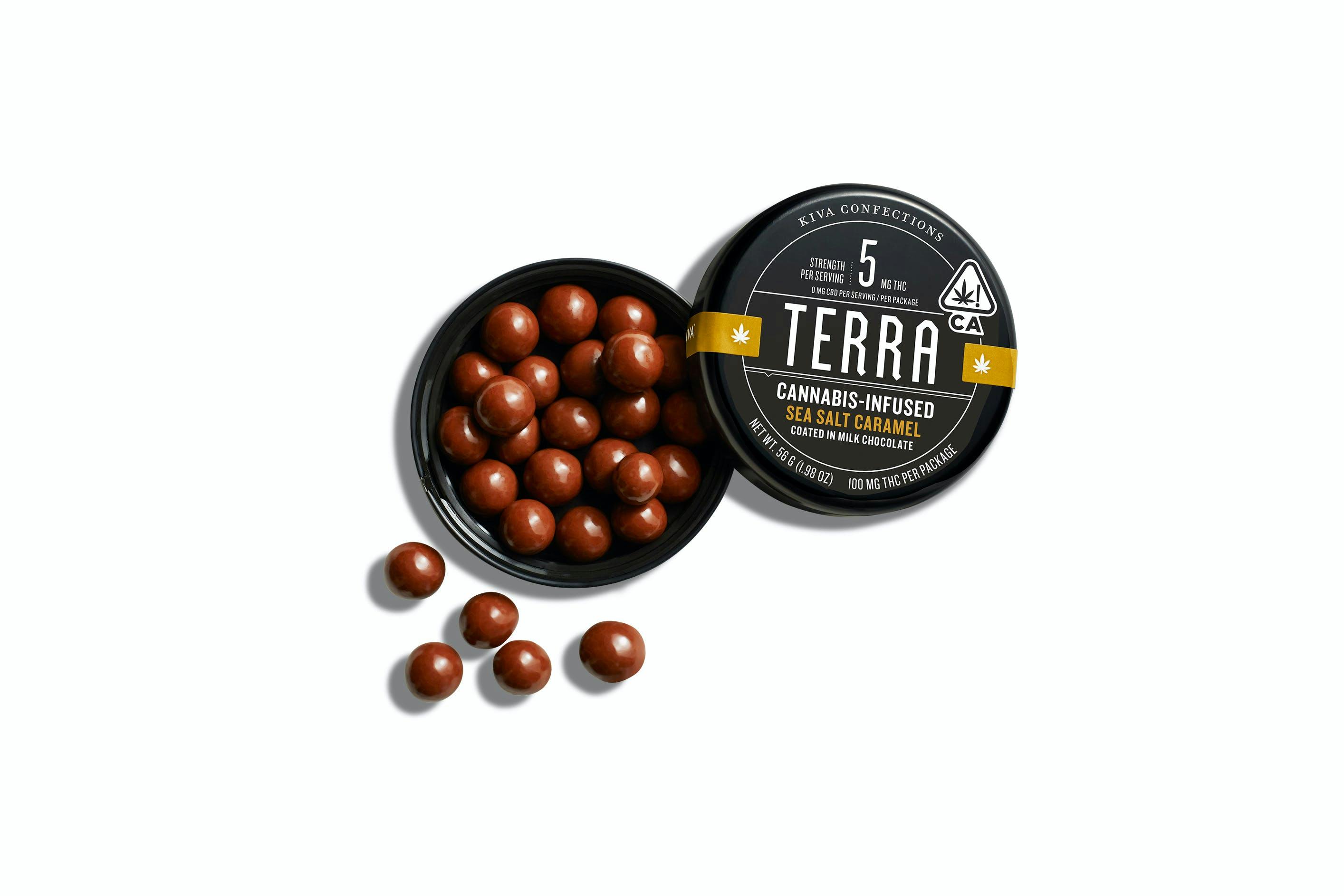 WHAT'S VALENTINE'S DAY WITHOUT CHOCOLATE?
Kiva's Sea Salt & Caramel Terra Bites combines rich and smooth caramel with creamy milk chocolate, and add in a sprinkle of Pacific sea salt. They are a perfect marriage of sweet, buttery flavor with a salty kick. For a different but equally tasty flavor profile, Kiva's Raspberry and Cream Chocolate Bar combines tart and sweet raspberries with creamy white chocolate for a flavor reminiscent of sweet vanilla ice cream topped with ripe berries. Kiva uses cold water extract in all of their chocolates to create an unparalleled edible experience. Not only does this process preserve the terpenes for a full-spectrum, whole-plant cannabis experience, but it also boasts a superior taste that both chocolate and cannabis connoisseurs alike will love.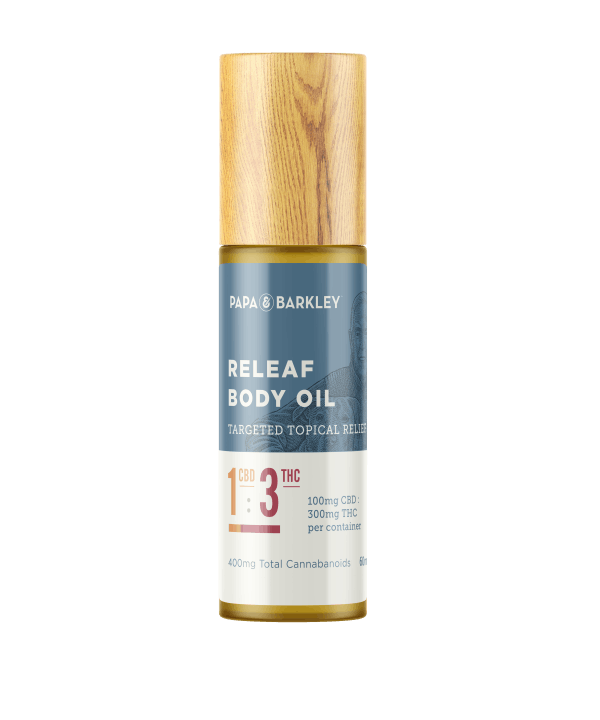 SWEET SWEET RELEAF
Papa & Barkley's Releaf Body Oil is a perfect choice for a topical oil because it is formulated for minimal friction and maximum cannabinoid exposure for a relaxing massage. Infused with cannabinoids, each product contains a 1:3 mixture of CBD: THC. This is the perfect supplement for an active, wellness-focused lifestyle.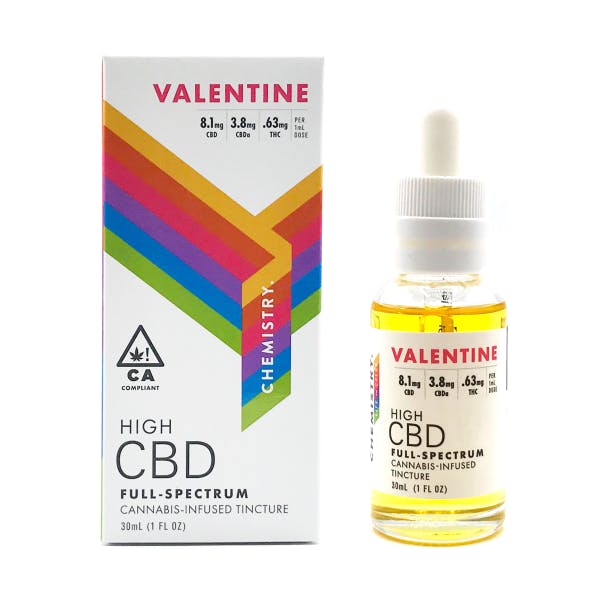 CAN'T HELP FALLING IN LOVE
Chemistry's Valentine Tincture has a unique combination of two parts CBD and one part CBDA (along with a little THC) and is made from organic coconut MCT oil. Not just for special occasions, this full-spectrum cannabis extract is a great addition to your daily wellness routine.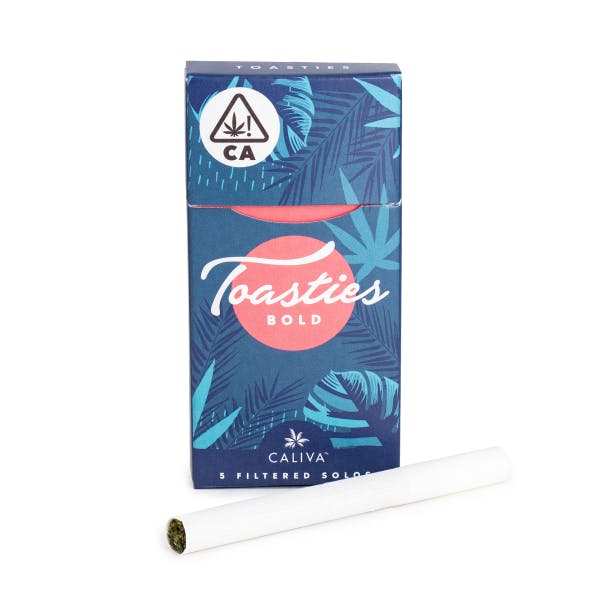 TOAST & CHILL
Toasties Classic and Toasties Bold were created for moments you (and your boo) just want to chill-out and enjoy the moment. Choose your own adventure: Toasties Classic is a low-dose pre-roll while Toasties Bold is for those times you want to kick it up a notch.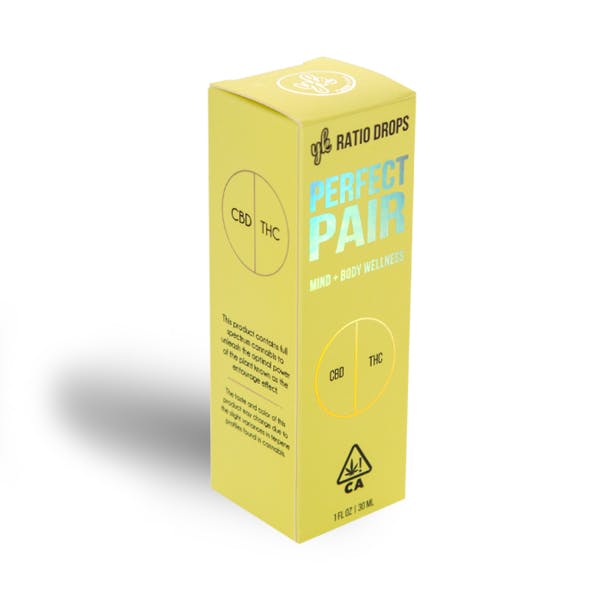 NAME A MORE ICONIC DUO
Yummi Karma's Perfect Pair 1:1 Tincture is a perfect balance of CBD and THC. This lightly sweetened tincture combines infused MCT (fractionated coconut) oil with 150 mg of CBD and 150 mg of THC.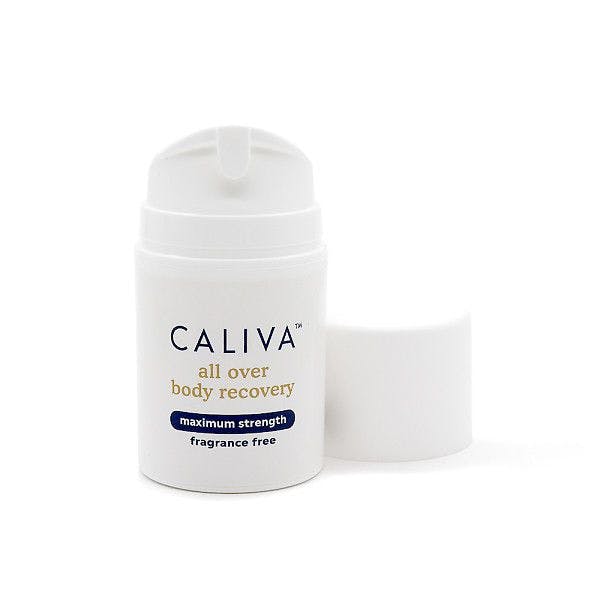 NOTHING SAYS LOVE LIKE A MASSAGE
Designed for recovery, Caliva's All Over Body Recovery Lotion is a non-psychoactive formula that offers the perfect entry point to cannabis lotions. No added essential oils, fragrances or parabens — just high-quality California-grown THC and CBD — makes this lotion a good choice for people with sensitive skin. Smooth on or massage in this fast-absorbing lotion to targeted areas, your Valentine will thank you.
TALK SLEEPY TO ME
Caliva's Pillow Talk is a deeply relaxing indica blend that's the perfect way to wind down after a fun-filled evening. Grape and tropical fruit flavors make for the sweetest of dreams. Caliva cartridges are the essence of cannabis refined with flavors so tasty you simply can't resist an extra pull.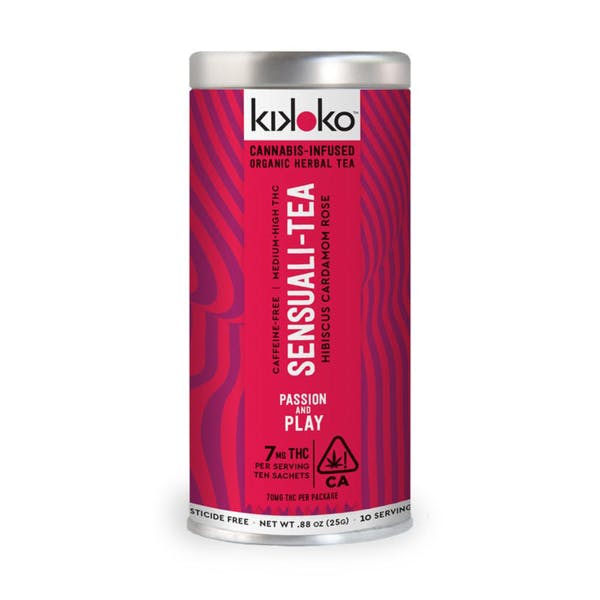 MY CUP OF TEA
Kikoko's Sensuali-Tea is a discreet and healthy alternative to cannabis edibles. Designed for passion and play, this caffeine-free tea has a delicious aroma that is both spicy and sweet, completely masking any cannabis taste.