5 DATE IDEAS FOR CANNABIS COUPLES
The best part of getting to know someone, be them a long time lover or a new fling, is to share experiences. Going on a date is a magical part of any relationship. Double points if you and your partner enjoy cannabis and can have a heightened adventure. So where to? Let's look at some destinations that are great to enjoy a little stoney.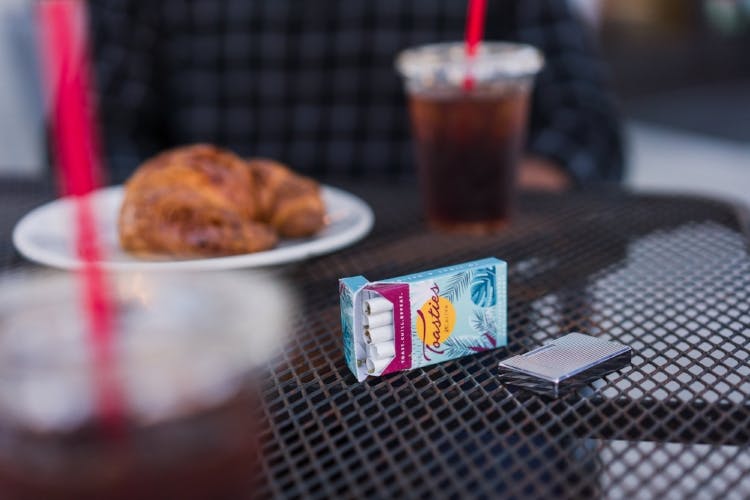 Start any date off with Caliva's signature Toasties for mellow vibes and creative adventures. 
1. HEAD TO A MUSEUM
Even alone, going to a museum high is an incredible experience. Heading there on a date after a few puffs of Caliva Sessions Daybreak will truly uplift the outing. Cruise the galleries together and pick out our favorite piece, find a piece that you can look at and say, "I could make that." Pop into the gallery store after and take home a cool coffee table book or artistic object.
2. PAINT YOUR OWN POTTERY
Bring out your inner artist! This is an activity that not only allows you to have a good time and be creative, but will also produce a wonderful souvenir of the evening. Paint some mugs and enjoy your morning coffee in your personalized vessel. You'll feel like a couple of Van Goghs!
3. TAKE A HIKE
Get high together. Literally. Hiking is one of our favorite past times and it's a great activity for some low-dose edibles. Pop some mints and hit the trail. Your light buzz will set in a mile or so in and nature will really come alive. If you're in California, check out our list of best day hikes throughout the state.
4. EXPLORE PUBLIC ART
In recent years, public art is thriving more than ever. Cities are festooned with murals, sculptures, and it's inspiring. Many cities like San Francisco, San Jose, and Sacramento have organized walks through neighborhoods to check out the murals. Get to know a city and your date a little more on one of these stimulating walks.
5. FARMERS MARKET
Here's what you do. Smoke a doobie, walk through the market, check out the fruits, veggies, and other delectable goodies. By this time, you'll get the creative inspiration for a dish. It's stone fruit season and there are peaches everywhere? Make a cobbler! Tomatoes are abundant and there's a fresh bread vendor? Looks like you've got the makings for a fun bruschetta.